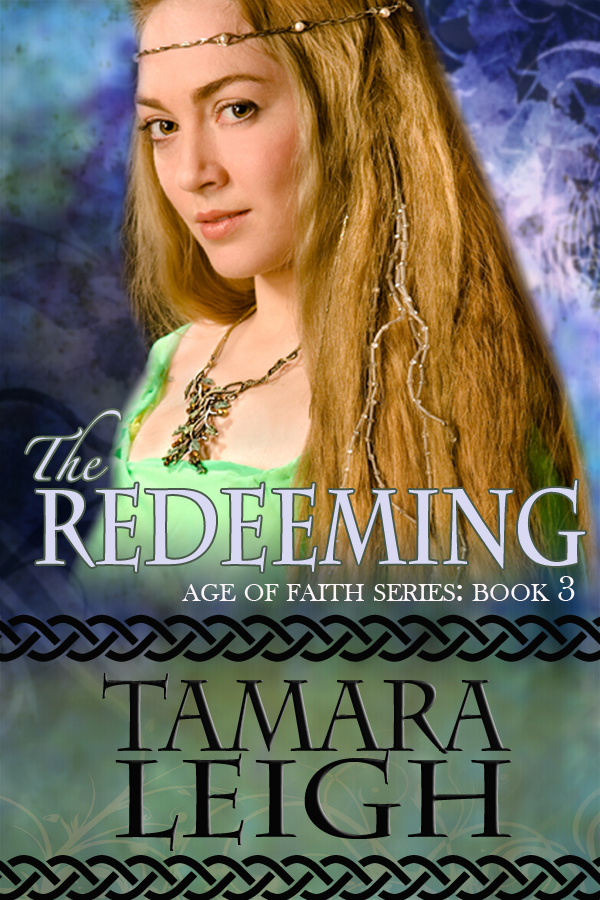 Synopsis:~
IN THE EYES OF THE CHURCH AND MEN, HERS IS NO SMALL SIN
Lady Gaenor Wulfrith is a woman scorned. And King Henry's pawn. After three broken betrothals, she is ordered to wed her family's enemy, a man she has never met and has good reason to fear. Faced with the prospect of an abusive marriage that will surely turn worse for her when her sin is revealed, she flees her family's home with the aid of a knight—a man who could prove her ruin.
Christian Lavonne, the only remaining heir to the barony of Abingdale, has thrown off his monk's robes—and God—to minister his lands. Determined to end the devastation wrought by his family's feud with the Wulfriths, he agrees to marry his enemy's sister, a woman no man seems to want. When he learns she has fled with a knight who has broken fealty with the Wulfriths, he pursues her, knowing that when they meet his own sin will be revealed and he will be as much in need of redemption as the woman who may carry another man's child.
My endorsement:~
Discarded. Devout. Determined.
Gaenor Wulfrith knows the sting of rejection and the pain of being the ungainly, undesirable sister. Marriage to a beast like Lavonne is abhorrent but can she avoid what her brothers plan for her future?
Dishonoured. Untested. Resigned.
Christian Lavonne's reputation is marred by the evil perpetuated by his father and brother and is used to being despised and judged by others. Marriage to the unwanted Wulfrith sister seems to be the only way to bring healing to a longstanding feud that has harmed so many.
Oh. My. Word!
Tamara Leigh was made to write medieval romance! Completely mesmerising in every way with complex and layered characters,  detailed historical nuances, and an enthralling story of forgiveness and restoration, The Redeeming held me captive from beginning to end. Christian Lavonne has to be one of my favourite male characters, who uniquely is more scholarly than warrior like at the start of the book, gaining the scorn and derision of Abel Wulfrith who attempts to train him. His strengths are revealed over the course of the story, and I know I won't be the only one he endears himself to!  The dialogue and interaction between Christian and Gaenor is captivating, with proud and fierce moments tempered by ones that will cause tears to fall.  A villain set on ruining the Wulfriths, the return of Garr, Annyn, Michael, and Beatrix, and the unforgiving and enigmatic Abel Wulfrith, The Redeeming is a must read. With the perfect balance of conflict, danger, brilliant characterisation, and romance, Tamara is at the top of her game and readers will be clamouring for more. With two chapters of Abel's story at the end of The Redeeming, it appears wishes do come true!
With thanks to the author for my review copy