Leah is a child from away, isolated from her peers because of her stutter. But then she begins painting scenes that are epic in scope, brilliant in detail, and suffused with rich, prophetic imagery. When the event foreshadowed in the first painting dramatically comes true, the town of Mattingly takes notice.
Leah attributes her ability to foretell the future to an invisible friend she calls the Rainbow Man. Some of the townsfolk are enchanted with her. Others fear her. But there is one thing they all agree on—there is no such thing as the Rainbow Man.
Her father, the town psychologist, is falling apart over his inability to heal his daughter or fix his marriage. And the town minister is unraveled by the notion a mere child with no formal training may be hearing from God more clearly than he does.
While the town bickers over what to do with this strange child, the content of Leah's paintings grows darker. Still, Leah insists that the Rainbow Man's heart is pure. But then a dramatic and tragic turn of events leaves the town reeling and places everyone's lives in danger. Now the people of Mattingly face a single choice:
Will they cling to what they know . . . or embrace the things Leah believes in that cannot be seen?
What I thought
Billy Coffey's third novel, When Mockingbirds Sing is a beautifully written, thought-provoking tale of the miraculous entwined with a child's imagination.  With a style that is eloquently descriptive and engaging Coffey has skilfully woven Leah's story with that of the town folk of Mattingly in a way that had me invested right from the very first sentence.
I felt this story moved slowly at times, however Coffey's expressive style, character development and intriguing plot kept me completely captivated and eagerly seeking resolution right to the last sentence.  Leah is depicted as a fragile child with more than her share of fear and anxiety.  Despite this she haltingly overcomes her weaknesses to become the brave heroine.  Her rare gift causes division and mayhem in her new home of Mattingly, yet she does not allow those challenges dissuade her from delivering the messages from the 'Rainbow Man' with courage and determination.  I spent the entire book wondering if the Rainbow Man was of God or darker realms.  Whilst Leah is clearly the main protagonist, each of the other characters in the book were equally engaging and had me questioning right to the very end to discover their true heart and understand their part in the unfolding story.
The story lines of this novel were thought provoking and had me considering what I believe about how God works.  I was challenged to consider how often adults rebuff the innocent, unencumbered wisdom of children and whether I am prepared to heed God's message if it were delivered by the young ones in my life.  This book also challenged me about my open-mindedness about the ways God may choose to work, especially when I may have strong, opposing opinions about the particular pathway.
This slowly-delivered, intricately woven story is one of those rare books that will stay with me and keep me pondering for quite some time.  Billy Coffey is an author who deserves a place on fiction-lover's bookshelves.  I'm sure Coffey's next book,The Devil Walks in Mattingly will be equally gripping, challenging and masterfully woven.
Guest reviewer: My dear friend Tracy from Beyond My Picket Fence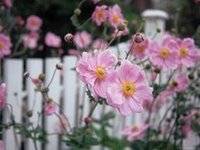 With thanks to Thomas Nelson for Tracy's review copy
Relz Reviewz Extras
Visit Billy's website and blog
Buy When Mockingbird's Sing from Amazon or Koorong