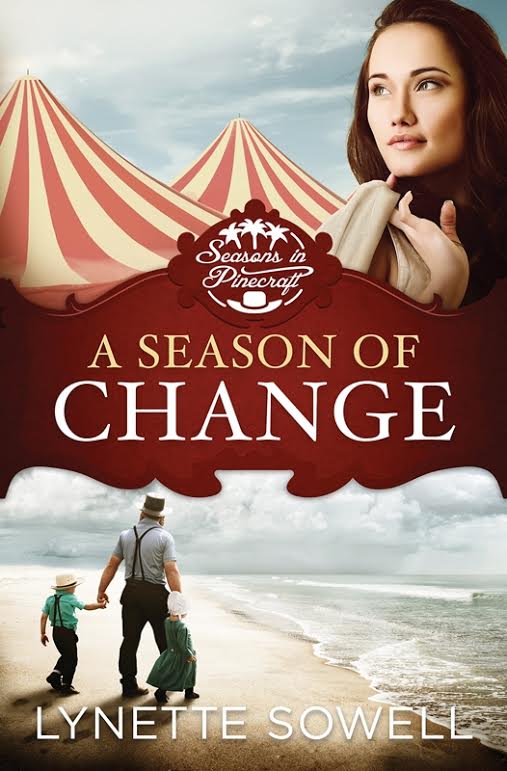 Meet a circus teacher and an Amish widower in
Lynette Sowell's
Amish novel
A Season of Change
Abingdon Press
********
The Story
Amish widower Jacob Miller believes it was a mistake to visit the Amish village of Pinecraft for winter vacation, especially after his daughter is struck by a car. Stranded in Sarasota until his daughter recovers, Jacob grows increasingly wary of events that unfold in his unfamiliar surroundings—including the strange curiosity of Englischer Natalie Bennett.
Natalie never thought her circus career as an aerial silks artist would end with a blown-out knee at the age of 25. She also never knew her late mother had a secret—that she was once Amish.
When Natalie meets the Millers at the Sarasota hospital, she is attracted to their warm hospitality and simple ways—and soon wonders if they can help her find her mother's family. As Jacob and Natalie fall in love, their worlds collide. Will their differences tear them apart? Or will their love be strong enough to blend their clashing cultures?
Introducing Natalie & Jacob
Brief physical description
Natalie Bennett is a fit, brown-eyed brunette who teaches at a circus school for children. She's athletic-looking in a way I wish I could be!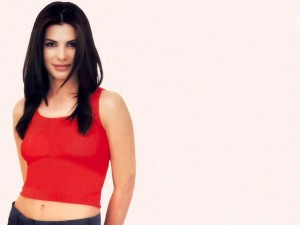 Jacob Miller has sandy blondish-brown hair, cut in the typical Amish style and has a beard, of course. He has expressive blue eyes that are the first thing you notice about him. He has a medium build.
Resembles…
For Natalie, I haven't found an actor or celebrity who she resembles. But she does have the hair color and build of Sandra Bullock, although she doesn't have the same facial features. For Jacob Miller, picture actor Bradley Cooper with an Amish haircut and beard. (Happy sigh)
Strengths and weaknesses
Natalie is very compassionate and cares deeply for people. Growing up somewhat of a "nomad," however, makes forming friendships a bit challenging for her. She's been working on that ever since
"retiring" from the circus and putting down roots in Sarasota, while teaching at a circus school for kids.
Jacob is a dedicated father who wants the best for his children. He's a good provider and has a strong faith in God, although not without questions. He can be a bit stubborn, too.
Your inspiration for the character

Jacob was the first character who came to me, while I was thinking about the village of Pinecraft. It's a unique place, although some Amish districts warn their people to be careful while visiting because of the "in your face" wordliness of being in a city. I thought, "Why would anyone regret coming to a vacation spot like Pinecraft?" I immediately knew Jacob had regrets, so I explored why, and his story unfolded. The city of Sarasota has a rich circus history because of the Ringling family. I immediately knew my heroine, whoever she was, would have ties to the circus somehow. Then came Natalie, who is at a crossroads in her life at the same time Jacob is, too. And then, their crossroads merge.
Background to the story
I first learned about the village of Pinecraft online about four years ago, and Pinecraft became a character as well in A Season of Change and the other books in the series, A Path Made Plain and A Promise of Grace. For me, Pinecraft was the perfect place for my characters to have their stories unfold. In this tight-knit community in the heart of a bustling city by the beach, many kinds of Anabaptists have learned to work together and stay true to their beliefs. Pinecraft is very different from other Amish and Plain settlements in the midwest and other parts of the country. You'll see Old Order Amish, New Order Amish, conservative and liberal Mennonites, all in one place. The population swells to thousands during the winter time, during which most of my story takes place.
~~~~~~~~~~~~~~~~~~~~~~~~~~~~~~~~~~~~~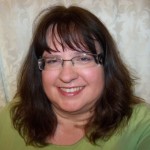 Lynette Sowell is the award-winning novelist of more than fifteen titles. When she's not writing fiction, Lynette works covering local news for the Copperas Cove Leader-Press, where she also writes a weekly column called My Front Porch. She enjoys reading, cooking, watching movies and is always up for a Texas road trip. Lynette was born in Massachusetts, raised on the eastern shore of Maryland, but makes her home in Copperas Cove, Texas, with her husband, along with a spoiled Texas heeler and a pair of cats who have them all well-trained.
Relz Reviewz Extras
Visit Lynette's blog
Like Lynette's FB page
Follow Lynette on Twitter
Buy A Season of Change from Amazon or CBD