Chatting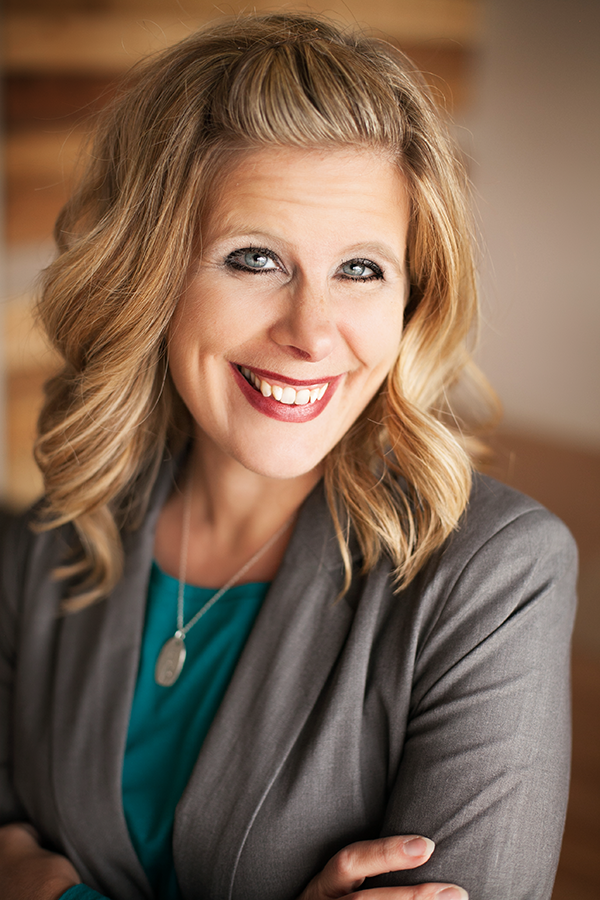 with the wonderfully talented Courtney Walsh today about couch dates, being a morning person, and her latest hero, Ryan Brooks! Be sure to check out the brilliant Just Look Up video she has created with her husband and enter the giveaway for your chance to win a copy of her contemporary romance novel, Just Look Up!
The Writer
Please describe yourself in three words (ask your best friend or family if you are struggling!)
Driven. Stubborn. Creative.
What's your favourite season, and why?
There was a time I would've said "Autumn" because here in Illinois, the cooler weather, the changing leaves—it's all so lovely. BUT somehow I've turned in to a summer girl. I live for that sunshine on my face! Even when it's really hot outside, I am still pretty happy with summer!
What is the best part of your day?
At the end of each day, regardless of how productive I've been, there always comes a point where I can't think anymore. This is when I give up trying to work and let myself rest, usually with my husband. These are our "couch dates" and they're one of the best parts of my day!
What do you miss most about your childhood?
The fact that someone else was in charge of dinner! I would love it if I didn't have to think about that ever again! Ha. #NotAGoodCook
Which TV talk show host would you like to be interviewed by? Why?
Harry Connick Jr. (And do I really need to tell you why???)
You are at a fruit market – what do you reach for first?
This is actually hard for me because I eat almost exclusively fruits and vegetables so I like a LOT of them…but I'd have to say I'd reach for the grapes. When they're good, I can eat them like candy!
What was the first Christian Fiction novel you read?
I typically don't read when I'm writing, but I will tell you I am VERY MUCH looking forward to reading True to You by Becky Wade and Life After by Katie Ganshert.
What is one author and/or book you always recommend?
Redeeming Love! Always. I think that one made me realize fiction was about more than just telling a story. I also often recommend the book Three by Ted Dekker. One of the best books I've ever read.
What book character has stuck in your mind from a book you have read this year?
The Book
After tirelessly climbing the ranks of her Chicago-based interior design firm, Lane Kelley is about to land her dream promotion when devastating news about her brother draws her back home—a quaint tourist town full of memories she'd just as soon forget. With her cell phone and laptop always within reach, Lane aims to check on her brother while staying focused on work—something her eclectic family doesn't understand.

Ryan Brooks never expected to settle down in Harbor Pointe, Michigan, but after his final tour of duty, it was the only place that felt like home. Now knee-deep in a renovation project that could boost tourism for the struggling town, he is thrilled to see Lane, the girl he secretly once loved, even if the circumstances of her homecoming aren't ideal.

Their reunion gets off to a rocky start, however, when Ryan can't find a trace of the girl he once knew in the woman she is today. As he slowly chips away at the walls Lane has built, secrets from his past collide with a terrible truth even he is reluctant to believe. Facing a crossroads that could define his future with Lane and jeopardize his relationship with the surrogate family he's found in the Kelleys, Ryan hopes Lane can see that maybe what really matters has been right in front of her all along—if only she'd just look up.
What was the working title?
It was always Just Look Up. I actually got the title before everything else and built the story around it and the idea behind it.
Describe your book in 5 adjectives
Romantic, Poignant, Genuine, Honest, Heartwarming
Which character took you by surprise?
Lindsay, Lane's sister. I didn't know the history between the two of them until I met her on the page. I won't give anything away, but suffice it to say, the things Lindsay did were a bit on the shocking side to me.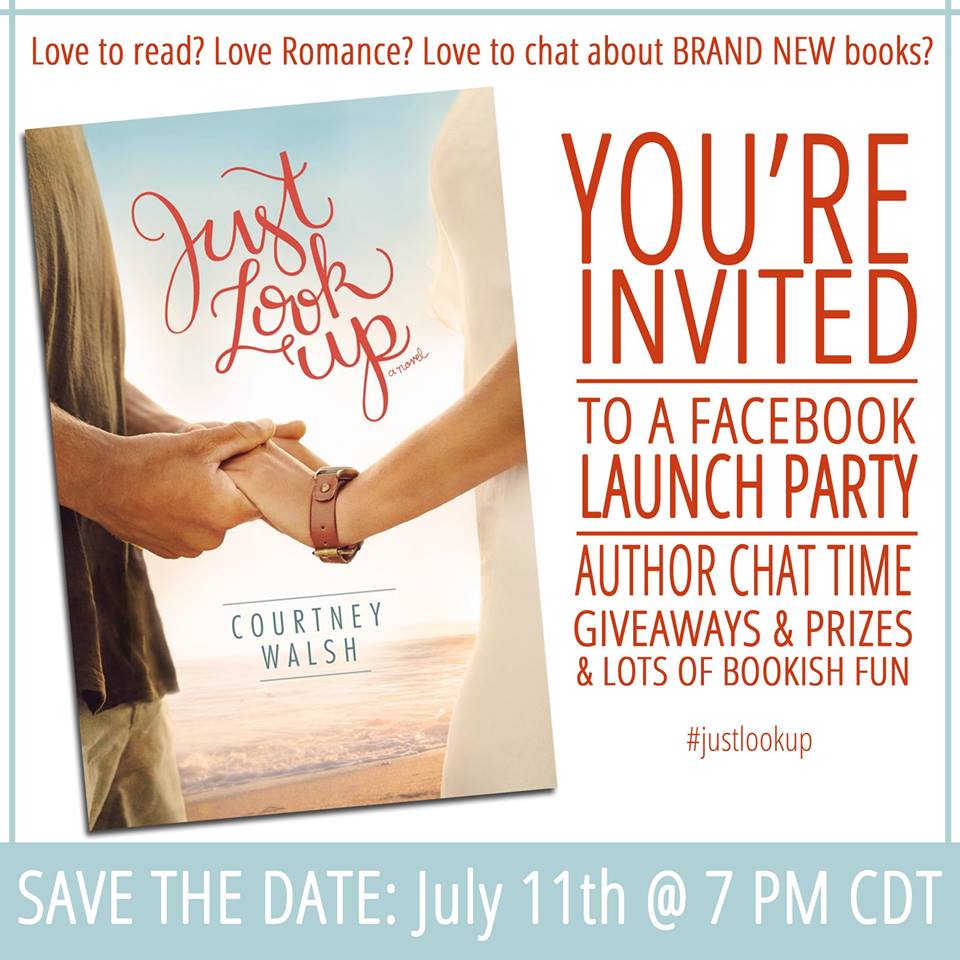 What was the latest you stayed up working on this story?
This actually makes me laugh. Somewhere in my old age I have become more of a morning person, so it's more likely I was up early because around 8 PM I literally feel my brain say, "I'm done for today." When did I get so old?!
Which character's name was the hardest to choose? Why?
Brooks! I knew I wanted his name to be Brooks and I wanted Lane to call him Brooks, but it felt more like a last name. So for the longest time, his first name was Kyle. It never felt right to me—Kyle Brooks.
So after I finished the first draft, I went through and changed his name to Ryan, which I like so much better and suits him so much more!
What's something that didn't make it into the final copy?
The original first three chapters I wrote. This book went through a few different lives in the planning stages with my editor before I really landed on the right story. So I have these three chapters on my computer that didn't fit anymore because the whole storyline changed!
Thanks Courtney!
Courtney Walsh is the author of Paper Hearts, Change of Heart, and the Sweethaven series. Her debut novel, A Sweethaven Summer, was a New York Times and USA Today e-book bestseller and a Carol Award finalist in the debut author category. In addition, she has written two craft books and several full-length musicals. Courtney lives with her husband and three children in Illinois, where she is also an artist, theater director, and playwright. Visit her online at www.courtneywalshwrites.com.
Relz Reviewz Extras