Reader friends! I confess I've been chasing my tail a bit lately and my blog has borne the brunt of my busyness. This post is going to be short and sweet, but it's always fun to share the covers Revell has put together for their early 2018 lineup.
The stand out covers for me are Laura's, Valerie's debut novel, Samuel's, and Lynette's. Susie May's is Ian and Sierra's story and for readers of this series, that's all I need to say 😉 And they happen to be the stories I can't wait to read, as well. Particularly Valerie's. I'm intrigued by Lynn, a new voice for Revell in romantic suspense and Sarah and Jill write beautiful stories without fail.
This is a terrific line up from Revell ~ what do you think? Any must reads for you? Which covers do you love?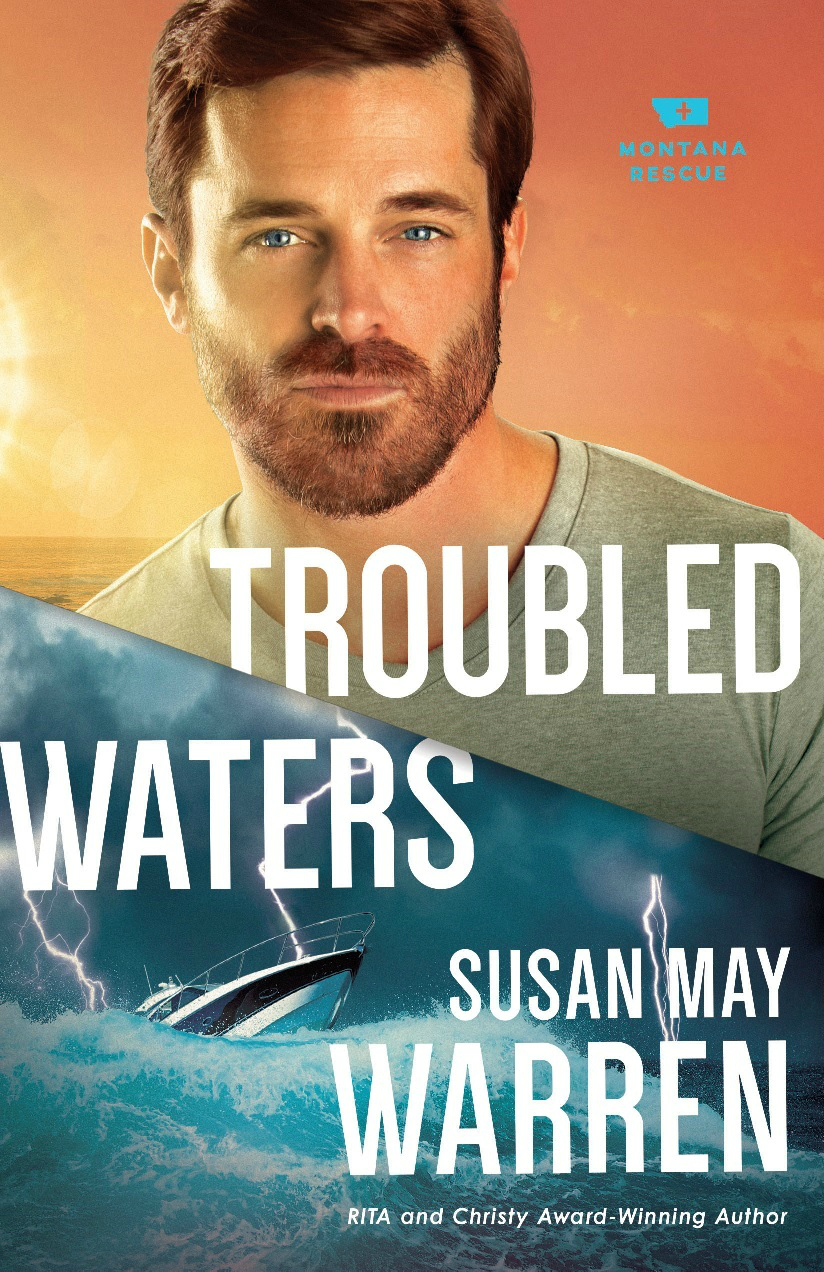 Troubled Waters by Susan May Warren
Montana Rescue #4
Billionaire Ian Shaw can have everything he wants–except a happy ending. Or at least that's what it feels like with his fortune recently liquidated, his niece, Esme, still missing, and the woman he loves refusing to speak to him. In fact, he doubts she would date him even if they were stranded on a deserted island.
Despite her love for Ian, Sierra Rose knows he has no room in his life for her as long as the mystery of his missing niece goes unsolved. The only problem is, Sierra has solved it, but a promise to Esme to keep her whereabouts secret has made it impossible to be around Ian.
When the PEAK chopper is damaged and Sierra lacks the funds to repair it, Ian offers a fundraising junket for large donors on his yacht in the Caribbean. But the three-day excursion turns into a nightmare when a rogue wave cripples the yacht and sends the passengers overboard. Shaken up and soaked to the bone, Ian finally has a chance to test his theory when he and Sierra do indeed find themselves washed up on a strange, empty shore.
It will take guts and gumption for the PEAK team to rescue the duo. But it will take a miracle to rescue Ian and Sierra's relationship.
January 2018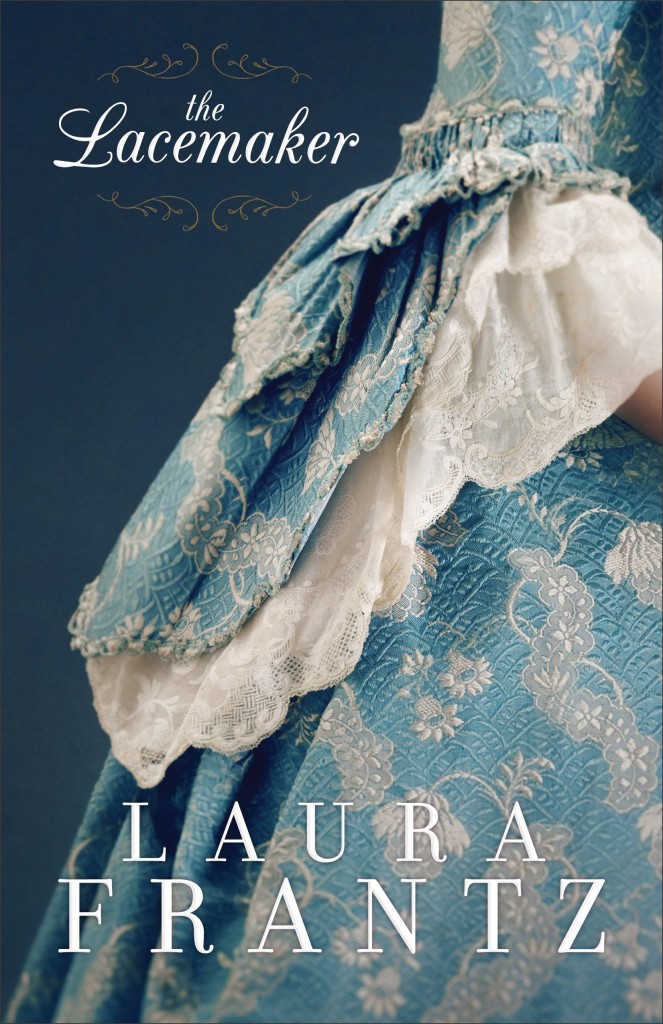 When colonial Williamsburg explodes like a powder keg on the eve of the American Revolution, Lady Elisabeth "Liberty" Lawson is abandoned by her fiance and suspected of being a spy for the hated British. No one comes to her aid save the Patriot Noble Rynallt, a man with formidable enemies of his own. Liberty is left with a terrible choice. Will the Virginia belle turned lacemaker side with the radical revolutionaries, or stay true to her English roots? And at what cost?
Historical romance favorite Laura Frantz is back with a suspenseful story of love, betrayal, and new beginnings. With her meticulous eye for detail and her knack for creating living, breathing characters, Frantz continues to enchant historical fiction readers who long to feel they are a part of the story.
January 2018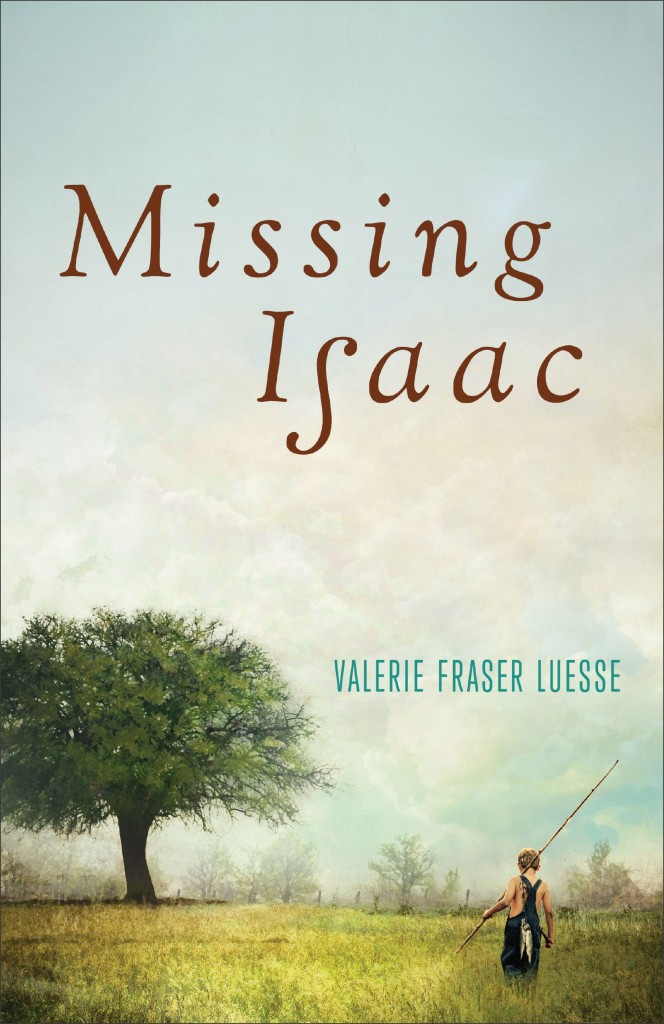 Missing Isaac by Valerie Fraser Luesse
There was another South in the 1960s, one far removed from the marches and bombings and turmoil in the streets that were broadcast on the evening news. It was a place of inner turmoil, where ordinary people struggled to right themselves on a social landscape that was dramatically shifting beneath their feet. This is the world of Valerie Fraser Luesse's stunning debut, Missing Isaac.
It is 1965 when black field hand Isaac Reynolds goes missing from the tiny, unassuming town of Glory, Alabama. The townspeople's reactions range from concern to indifference, but one boy will stop at nothing to find out what happened to his unlikely friend. White, wealthy, and fatherless, young Pete McLean has nothing to gain and everything to lose in his relentless search for Isaac. In the process, he will discover much more than he bargained for. Before it's all over, Pete–and the people he loves most–will have to blur the hard lines of race, class, and religion. And what they discover about themselves may change some of them forever.
January 2018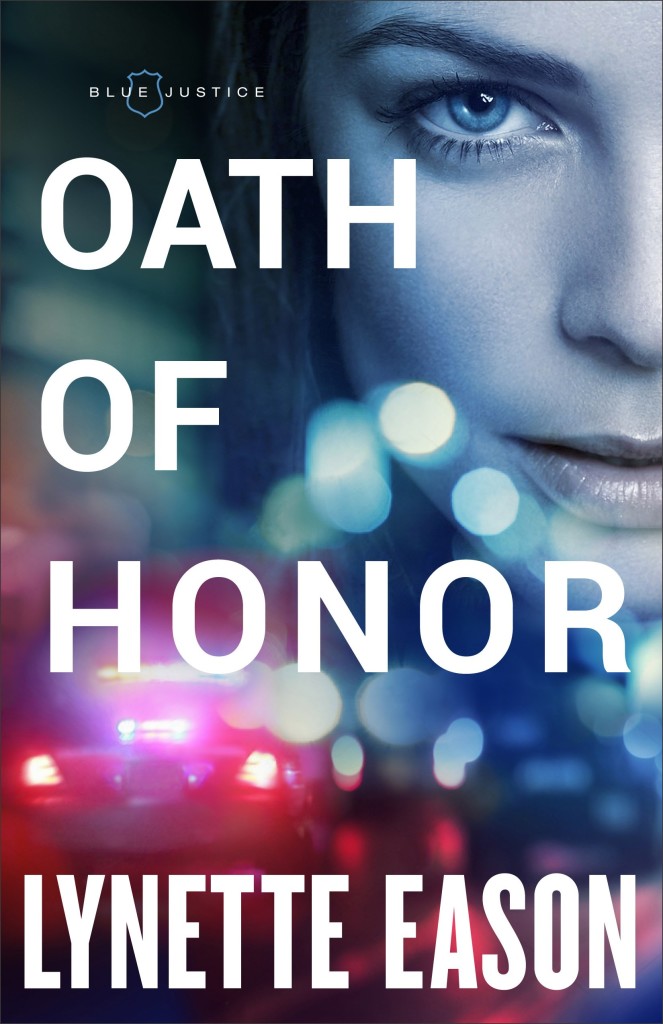 Oath of Honor by Lynette Eason
Blue Justice #1
Police officer Isabelle St. John loves her crazy, loud, law-enforcement family. With three brothers and two sisters, she's never without someone to hang out with–or fight with. And she knows they'll be there for her when things get tough. Like when her partner is murdered and she barely escapes with her own life.
Determined to discover exactly what happened, Izzy's investigation sends her headfirst into a criminal organization, possibly with cops on the payroll–including someone from her own family. With her dead partner's handsome homicide detective brother Ryan shadowing her every move, Izzy's head is spinning. How can she secure justice for her partner when doing so could mean sending someone she loves to prison? And how will she guard her heart when the man she's had a secret crush on for years won't leave her side?
With her signature fast-paced, edge-of-your-seat action, Lynette Eason invites readers into a captivating new series where justice is a family affair.
January 2018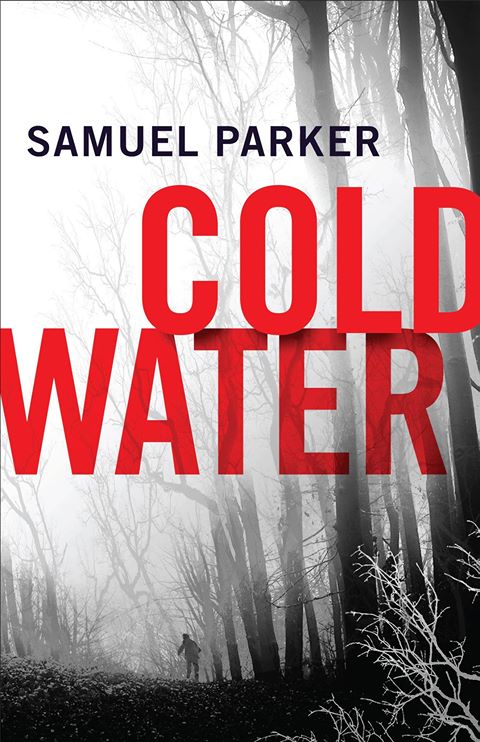 Having forfeited his youth to the state prison system, Michael moved back to the only home he'd ever known. An empty shell of a man who now lived–if it could be called living–in the still vacant house of his parents in a town with one stoplight. A town that hated him. Had always hated him. And was ready to pick up where the prison system had let off.
Now he's on the run from men who've tried to kill him once; but Michael is more than an ex-con. A powerful, sinister force creeps inside him, threatening and destructive. Who–and what–it will destroy next is the only real question. From the bold voice that brought readers down Purgatory Road comes a new pulse-pounding, spine-rattling tale of vengeance and justice that will have them up all night.
January 2018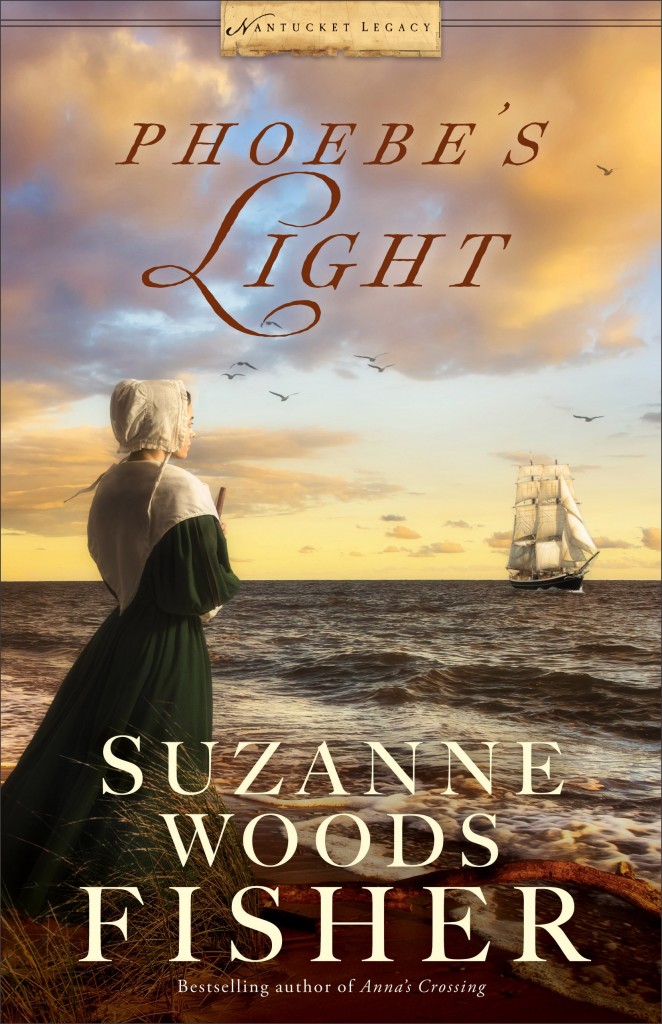 Phoebe's Light by Suzanne Woods Fisher
Nantucket Legacy #1
Phoebe Starbuck has always adjusted her sails and rudder to the whims of her father. Now, for the first time, she's doing what she wants to do: marrying Captain Phineas Foulger and sailing far away from Nantucket. As she leaves on her grand adventure, her father gives her two gifts, both of which Phoebe sees little need for. The first is an old sheepskin journal from Great Mary, her highly revered great-grandmother. The other is a "minder" on the whaling ship in the form of cooper Matthew Mitchell, a man whom she loathes.
Soon Phoebe discovers that life at sea is no easier than life on land. Lonely, seasick, and disillusioned, she turns the pages of Great Mary's journal and finds herself drawn into the life of this noble woman. To Phoebe's shock, her great-grandmother has left a secret behind that carries repercussions for everyone aboard the ship, especially her husband the captain and her shadow the cooper. This story within a story catapults Phoebe into seeing her life in an entirely new way–just in time.
In this brand-new series, bestselling author Suzanne Woods Fisher brings her signature twists and turns to bear on a fascinating new faith community: the Quakers of colonial-era Nantucket Island.
February 2018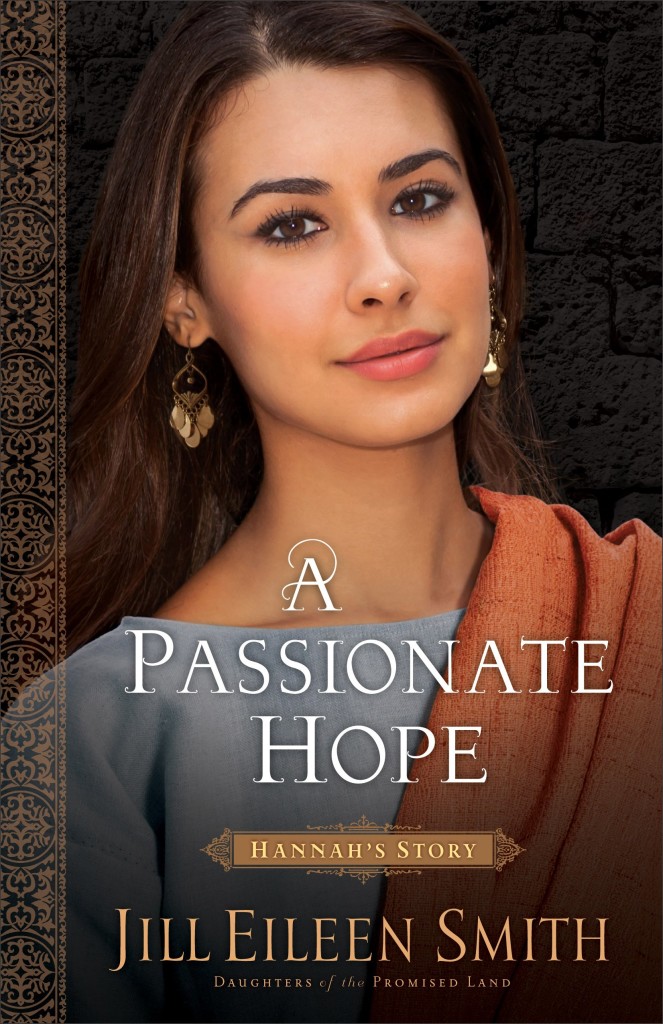 A Passionate Hope by Jill Eileen Smith
Daughters of the Promised Land #4
Hannah and her husband, Elkanah, share a deep and abiding love, for each other, for their God, and for his tabernacle at Shiloh. Greatly disturbed by the corruption of the priests, they long for restoration and pray for a deliverer. But nothing changes as the years pass. Years that also reveal Hannah to be barren.
Pressured by his family to take another wife, Elkanah marries Peninnah, who quickly begins to bear children. Disgraced and taunted by her husband's new wife, Hannah turns again to prayers that seem doomed to go unanswered. Do her devotion and kindness in the face of Peninnah's cruelty count for nothing? Why does God remain silent and indifferent to her pleas?
Travel back to the dusty streets of Shiloh with an expert guide as Jill Eileen Smith brings to life a beloved story of hope, patience, and deliverance that shows that even the most broken of relationships can be restored.
February 2018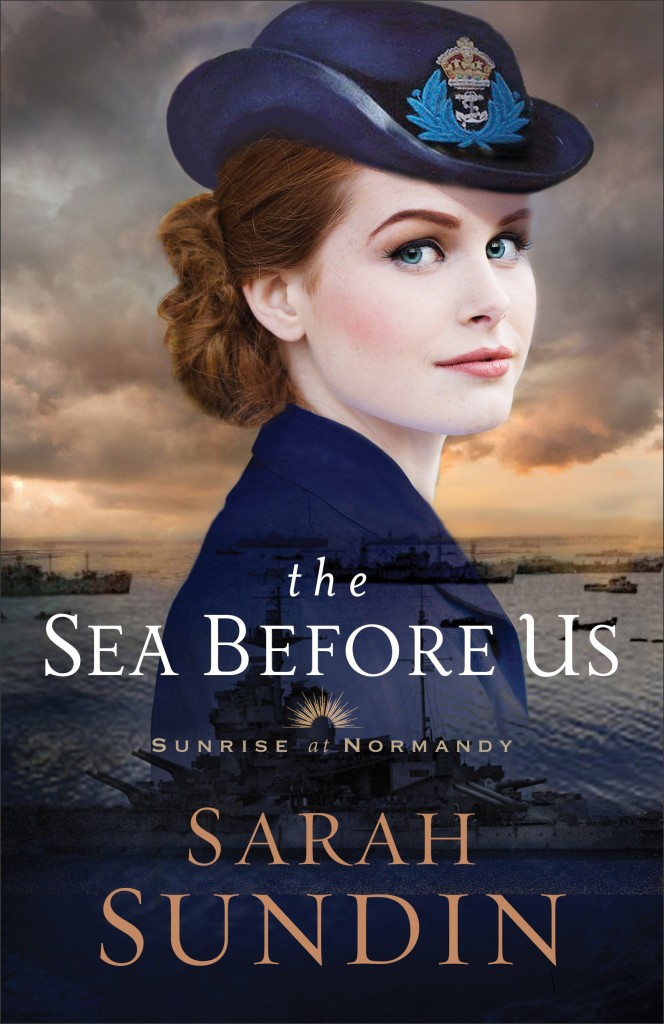 The Sea Before Us by Sarah Sundin
Sunrise at Normandy #1
In 1944, American naval officer Lt. Wyatt Paxton arrives in London to prepare for the Allied invasion of France. He works closely with Dorothy Fairfax, a Wren in the Women's Royal Naval Service. Dorothy pieces together reconnaissance photographs with thousands of holiday snapshots of France–including those of her own family's summer home–in order to create accurate maps of Normandy. Maps that Wyatt will turn into naval bombardment plans.
As the two spend concentrated time together in the pressure cooker of war, their deepening friendship threatens to turn to love. Dorothy must resist its pull. Her bereaved father depends on her, and her heart already belongs to another man. Wyatt too has much to lose. The closer he gets to Dorothy, the more he fears his efforts to win the war will destroy everything she has ever loved.
The tense days leading up to the monumental D-Day landing blaze to life under Sarah Sundin's practiced pen with this powerful new series.
February 2018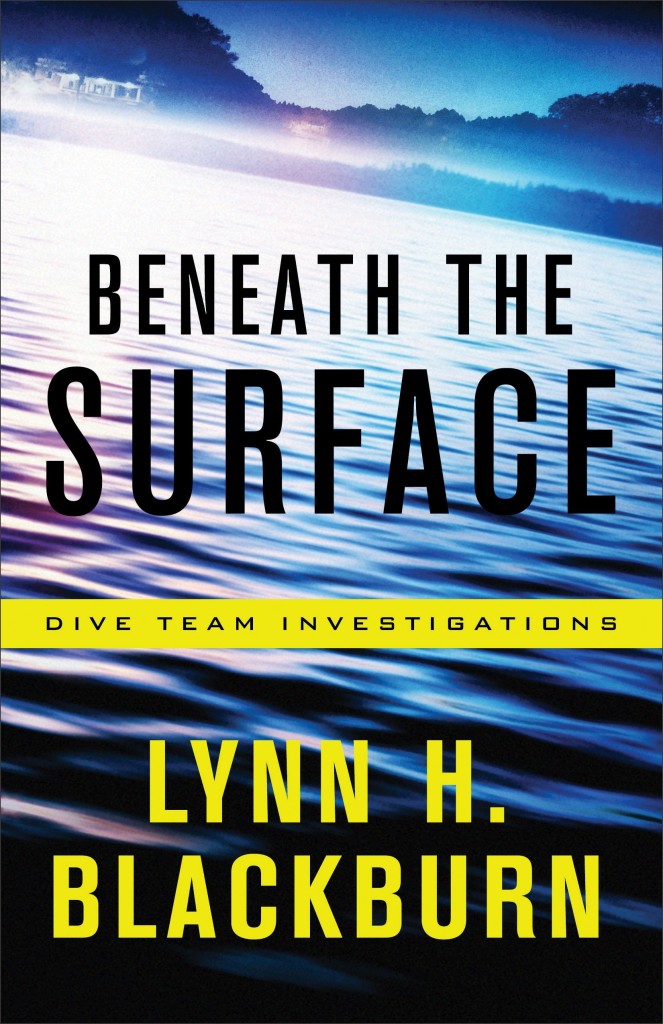 Beneath the Surface by Lynn H. Blackburn
Dive Team Investigations #1
After a harrowing experience with an obsessed patient, oncology nurse practitioner Leigh Weston needed a change. She thought she'd left her troubles behind when she moved home to Carrington, North Carolina, and took a job in the emergency department of the local hospital. But when someone tampers with her brakes, she fears the past has chased her into the present. She reaches out to her high school friend turned homicide investigator, Ryan Parker, for help.
Ryan finds satisfaction in his career, but his favorite way to use his skills is as a volunteer underwater investigator with the Carrington County Sheriff's Office dive team. When the body of a wealthy businessman is discovered in Lake Porter, the investigation uncovers a possible serial killer–one with a terrifying connection to Leigh Weston and deadly implications for them all.
Dive into the depths of fear with an exciting new voice in romantic suspense. Award-winning author Lynn H. Blackburn grabs readers by the throat and doesn't let go until the final heart-pounding page.
March 2018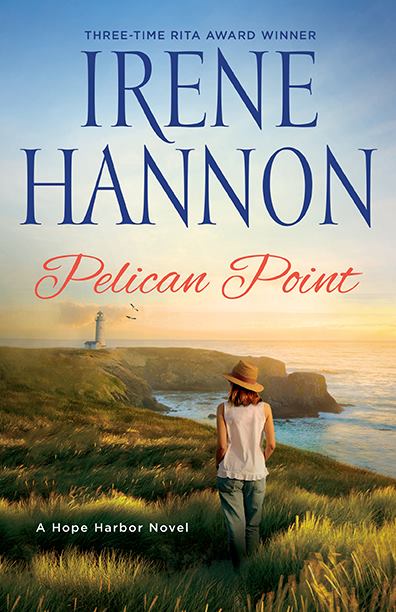 Hope Harbor #4
A crumbling lighthouse is not part of the inheritance Army doctor Ben Garrison expects to claim when he journeys to Hope Harbor. Fresh out of the service, he wants only to unload the tower of bricks, decompress from years of treating battlefield trauma, and prepare to launch his civilian career.
Hope Harbor Herald editor Marci Weber has other ideas. She may not be a Hope Harbor native, but the small Oregon seaside town has become home–and she's determined to save the Pelican Point landmark.
Sparks fly as the two go head to head over the fate of the lighthouse. But when they start to cooperate, a different kind of fire ignites. And as they work together, might Hope Harbor heal the hearts of these two romance-wary souls?
Bestselling author Irene Hannon invites readers back to their favorite town for a story that will light a beacon of hope within their hearts.
April 2018