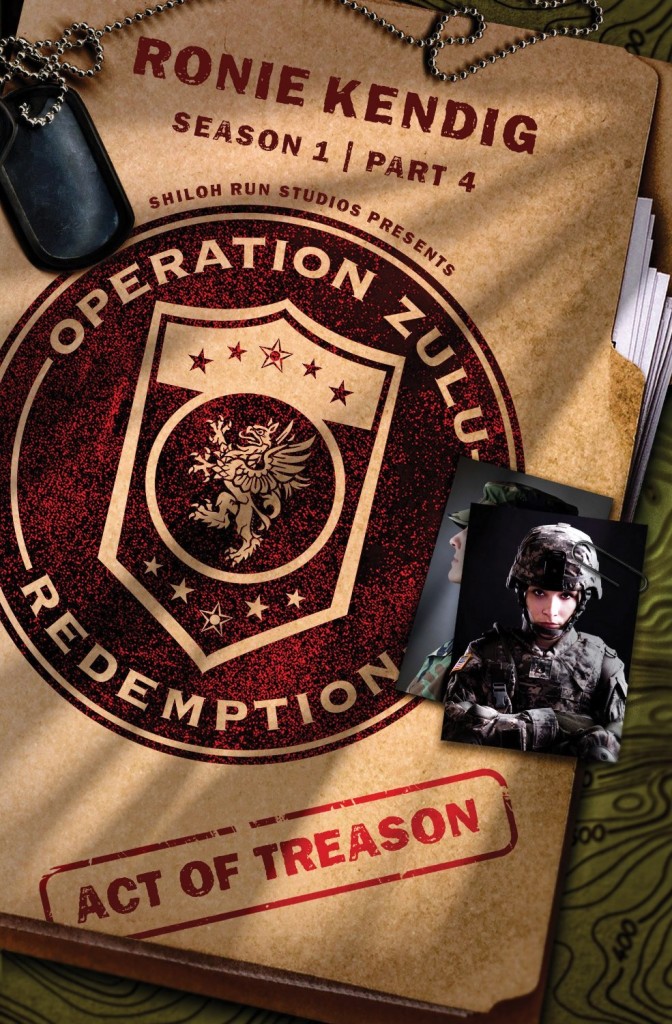 Synopsis:~
It's Zero hour for Zulu.
They've been targeted, hunted, deceived, and betrayed. Zulu is crumbling in their pursuit of justice. Even rifts within the team are tearing them apart.  Téya can't seem to unravel her bizarre connection with deadly assassin The Turk—and it's causing her team to question her loyalty.  Annie is unable to focus and sort out her strong feelings for Trace and Sam—and she fears she'll end up losing them both.  Nuala vows to support Boone, but a devastating tragedy pushes her limits.  And Trace hates sending the team on dangerous missions alone, but there are some secrets he can't reveal. 
In the shocking, explosive finale of Operation Zulu: Redemption, Trace has one last plan to draw the enemy out and take them down—for good. But will it work? Who can they really trust? Ultimately, what price will justice demand? 
My endorsement:~
Well, what can I say that hasn't been said about Ronie Kendig's stellar writing. There's no doubt in my mind that Ronie's writing was made for this kind of serialisation. Throughout each part, Ronie has never let up the pace, downplayed the action, or reduced the emotional kick. Her characterisation is nothing short of brilliant – it's been so easy to fall in love with these characters, smile at their quirks, cry with their pain, and fear for their lives! While the story wraps up well, I'm desperately hoping for a second series as I'm so engaged in these characters stories that I want to know more. If you haven't yet picked up this series, do so now! The series is the equivalent of two full length novels across the four parts, so it's great value for money, the quality of writing makes it worth twice the price, and finally, it is a thrill ride of epic proportions that would be a shame to miss!
With thanks to Shiloh Run Studios and the author for my review copy
Get to know the members of Team Zulu and their handlers with bios, pics, and more.
Relz Reviewz Extras
All things Kendig @ Relz Reviewz
Join the TEAM ZULU community
Visit Ronie's website and blog
Download Operation Zulu Redemption: Overkill – The Beginning for FREE
Available now Operation Zulu Redemption: Collateral Damage – Part 1 
Available now  Operation Zulu Redemption: Out of Nowhere – Part 2 
Available now  Operation Zulu Redemption: Hazardous Duty – Part 3 
Available now Operation Zulu Redemption: Act of Treason – Part 4