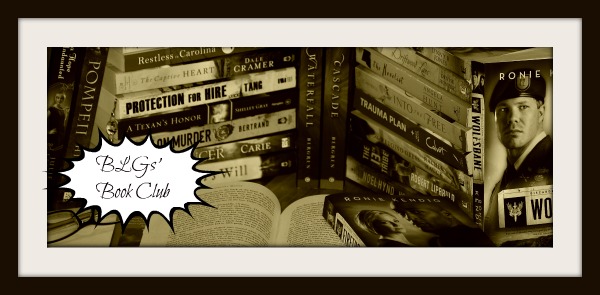 My BLGs September selection was Robert Liparulo's mind bending supernatural thriller, The 13th Tribe, a story replete with suspense, thrills, weaponry, spiritual depth and a few immortals!
Here's Part 2 of our interview with Bob
**Please be aware there are spoilers below**
The 13th Tribe
When a group of immortal vigilantes threatens millions, only one man is brave enough to stand in their way.
Their story didn't start this year…or even this millennium.
It began when Moses was on Mt. Sinai. Tired of waiting on the One True God, the twelve tribes of Israel began worshipping a golden calf through pagan revelry. Many received immediate death for their idolatry, but 40 were handed a far worse punishment—endless life on earth with no chance to see the face of God.
This group of immortals became the 13th Tribe, and they've been trying to earn their way into heaven ever since—by killing sinners. Though their logic is twisted, their brilliance is undeniable. Their wrath is unstoppable. And the technology they possess is beyond anything mere humans have ever seen.
Jagger Baird knows nothing about the Tribe when he's hired as head of security for an archaeological dig on Mt. Sinai. The former Army Ranger is still reeling from an accident that claimed the life of his best friend, his arm, and his faith in God.
The Tribe is poised to execute their most ambitious attack ever and the lives of millions hang in the balance. When Jagger's wife and son are caught in the crossfire, he'll stop at nothing to save them. But how can one man stand against an entire tribe of immortals?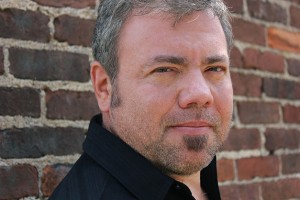 Where do you go to research all the gadgets, weapons, and technology in the novel?
I know people at DARPA, the U.S. government's research and development division, and I maintain relationships with people who are experts in weapons, firearms, high-tech gadgetry. Usually, I'll call the developers of some technology I want to use and interview them. The most important question I ask is, "Where do you think this technology will be in five years?" Then I put their answer into my story.
Owen being revealed as the beloved disciple John was unexpected as I had originally thought him to be another member of the tribe who had turned away from their theology. What inspired you to use this idea in your novel?
You know, I honestly don't recall the moment I decided to use a Biblical figure in the story. I just remember thinking someone from the time of Christ needed to play a role in the novel. I started researching people from the Bible, with the biggest criterion being that Scripture couldn't explicitly say that he or she had died; I couldn't contradict the Bible. John's life—what we know and don't know about it—fit perfectly.
Your depiction of what happened at the base of Mt Sinai with the golden calf was an intense scene that seemed to be encouraged by the spirit who had inhabited Gehazi. This brings to mind the idea of "the devil made me do it". Spiritually – do you believe we are more susceptible to this kind of thing in the western world where spiritual matters can be reduced to a "hobby or activity" almost, where people fit their religion to their lifestyle?
I was aware of the danger of suggesting Gehazi's possession as a factor in instigating what happened at the golden calf. I knew it could be construed that the Israelites weren't really responsible for their own actions, but that's not what I wanted to say. For me, it was symbolic of our human reluctance to embrace God, even when He's standing right before us. I saw the Israelites behavior as similar to the way Adam and Eve turned away from God in the garden; the spirit at the gold calf was, in a sense, like the serpent.
How do you find writing a screenplay different to the original novel, particularly when you have written other books since?
Screenplays are challenging, in that the story unfolds visually and through dialog. You have to find more creative ways to get inside a character's head than simply doing it, the way you can in a novel. Typically, with a script, you need to cut secondary storylines and merge characters because the story needs to be condensed down from its novel form. That's the toughest part, figuring out which storylines and characters to cut.
Do you have difficulty deciding where to draw the line in your writing between your research and imagination?
Not really. My imagination is working while I'm researching; the two go hand-in-hand. I'll imagine something first, maybe something vague, like, "Wouldn't it be cool if these guys had a way of getting into the monastery without being detected?" Then I'll start researching to see what would allow that. Something presents itself, but I'll have to change a story element to use it. Ok, I can do that, but can I nudge the research a little bit to make it even cooler? So it goes back and forth like that with my imagination and the research feeding each other. They become inseparable.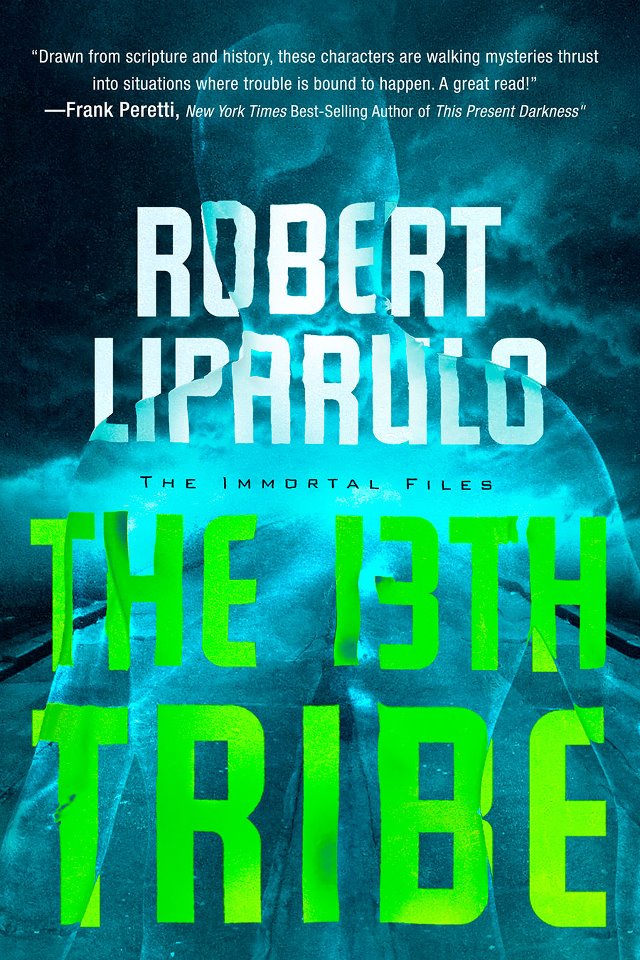 Did you have a vivid imagination as a child?
Oh yeah. I was always telling stories, and going on and on with what-if scenarios. We'd see a movie and on the way home, I'd rambled about what the filmmakers could have done differently or where the story could after the end of the movie. I think I drove my family crazy.
Sometimes in researching or writing with a particular theme, new insights or personal life-questions arise. After completing this book, are there any questions you would ask God if you could?
I've always been fascinated by time. I'd like to know what God had in mind limiting our earthly life to seventy, eighty years—why not longer. . . or shorter? What's the deal with everyone having such vastly different lengths of time to live? Babies die and some people live to be over a hundred. I'd also like to know how each life throughout time affects other lives, maybe centuries apart. I believe there's an interconnectedness between all lives; I'd love to see that, somehow.
Your previous novels are "clean" thrillers without overt Christian themes – The 13th Tribe is different with strong spiritual themes. Did you approach it differently?
Before embarking on each new story, I'd spend weeks fasting and in seclusion, praying for Divine guidance. And then I wrote the stories I believe God wanted me to tell in the way He wanted me to tell them. As I prayed about the next adult thriller after Deadlock, I sensed God's telling me it was time to go another direction, to take a new, bold stance in proclaiming His sovereignty in everything that happens. To rip down the veil and show His inextricable presence in all we experience—unreservedly and unapologetically.
I've always prayed before beginning my day of writing, and that didn't change. Really, the only thing that was a departure was my delving into Scripture and theological books as part of my research. I enjoyed the merging of these two great passions of mine—writing and God.
What do you hope readers take away from The 13th Tribe?
I hope readers will see a little of themselves in the story and realize that too often we are still striving to earn God's acceptance when, as believers, we already have it. I hope that they feel the Tribe's deep yearning for something many of us take for granted, God's love. If a single reader comes to truly appreciate what he or she has in God, it'll be worth the year and half I put into writing it.
But I also want to entertain people. I want them to be caught up in the story and enjoy the time it takes it read it. If their not entertain, totally engrossed, then they're not going to care about the characters or the adventure or deeper meaning may lie beneath.
Please share something of your own spiritual journey
I believe I've heard God speak to me audibly twice in my life. The first time was a few years into my marriage. We were going through a rough patch and the possibility of getting a divorce came up. I went up to my office (it was in our house) and started praying. I asked God why this was happening, and I heard Him say, "Because I'm not in your lives." It was true: I'd fallen away from religion before meeting my wife, and Jodi was raised agnostic. I went back to Jodi and said, let's go talk to a pastor. She thought I was crazy, but she agreed. Within a week, we were back in love and couldn't remember why we'd even talked about divorce. We've been committed Christians ever since. (The second time I heard God's voice was when I started writing novels, but that's another story.
How do your lovely wife and kids contribute to your writing?
Jodi and Anthony are wonderful early readers. They read the chapters as I write them and give me feedback. Sometimes, we brainstorm as a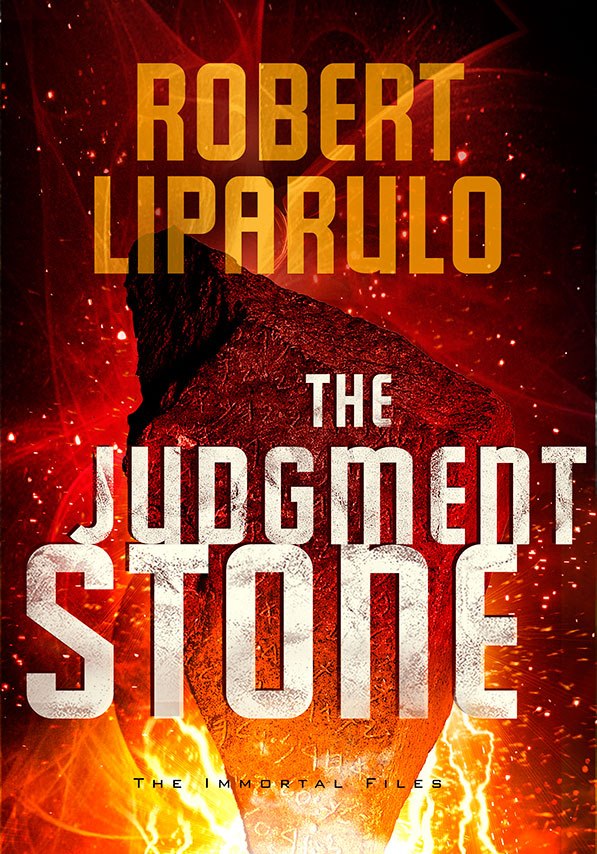 family, and I'm always pleasantly surprised by the crazy and fantastic ideas that come out of these discussions. The family totally gets me and the stories I'm trying to tell.
What's up next in your writing pipeline?
The second Immortal Files book is finished. It's call The Judgment Stone, and I'm really excited about it. It's sort of a Frank Peretti meets Tom Clancy story. And I'm finishing the third book in the series now. Then I'll jump into another YA series. After that, I have an idea for a trilogy of books based on the police sniper from the story I wrote for James Patterson's anthology called Thriller. And sometime during all this, I'm committed to write two screenplays.
A number of your novels have been optioned for films ~ any progress in that direction?
All of the movies are progressing, but very slowly. The Dreamhouse Kings and Deadfall are the most promising right now, but often the activity level will dip on one as it increases on another for a time, so it's hard to predict which will hit the screen first—if any. It's a crazy business, Hollywood. There are some really talented people working on them, so I'm hopeful.
My daughter and niece would not be happy if I didn't ask this – will you be writing another DHK novel anytime soon?!
Yes, the Kings will return.
The next series is not about the Dreamhouse, but I think fans of Dreamhouse will like this one as well. It's called Hunter, and will tell the story of two teens, a boy and a girl, who are trying to survive in a world in which most of mankind has been wiped out by a virus. They have to find the cure before it mutates and kills everyone else, and before a band of bad guys finds it. Of course, it'll have a lot of adventure and suspense.
Each Hunter book will include a Dreamhouse Kings short story, and then, after Hunter, I'm planning on writing another Dreamhouse series.

Bio:
Former journalist Robert Liparulo is the best-selling author of the thrillers Comes a Horseman, Germ, Deadfall, Deadlock, and The 13th Tribe, as well as The Dreamhouse Kings, an action-adventure series for young adults. He contributed a short story to James Patterson's Thriller, and an essay about Thomas Perry's The Butcher's Boy to Thrillers: 100 Must Reads, edited by David Morrell and Hank Wagner. He is currently working on the sequel to The 13th Tribe, as well writing an original screenplay with director Andrew Davis (The Fugitive).
When not writing, Liparulo loves to read, watch (and analyze) movies, scuba dive, swim, hike, and travel. He lives in Colorado with his wife Jodi and four children: Melanie, Matthew, Anthony, and Isabella.
Relz Reviewz Extras
BLGs' Book Club interview ~ Part 1
Reviews of Deadlock and Germ
Character Spotlight on John "Hutch" Hutchison
Interview with Bob
Visit Bob's website
Buy The 13th Tribe at Amazon or Koorong