Here are some more 2013 releases from Abingdon Press. I hope you find something you like in this group of books.
Share your thoughts – I'd love to know what catches your eye!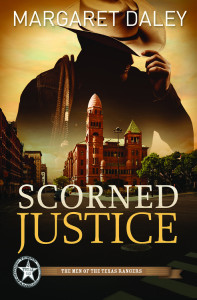 Scorned Justice by Margaret Daley
Texas Ranger Brody Calhoun is with his parents in west Texas when an unexpected attack injures the brother of Rebecca Morgan, Brody's high school sweetheart. The local sheriff, a good friend, asks for Brody's help. At first, it seems like an open-and-shut case.
As Brody digs deeper, he realizes the attack may be related to an organized crime trial Rebecca will be overseeing. With Rebecca's help, he compiles evidence involving cattle rustling, bribery, and dirty payoffs that shatter the entire community and put Rebecca directly in the line of fire.
Brody expects to protect her. What he never expects is to fall for Rebecca all over again, or for a murder to throw the case wide open. Is Brody's faith strong enough to withstand not only deep-rooted corruption and cattle rustling, but also love?
April, 2013
Always the Baker Finally the Bride by Sandra D Bricker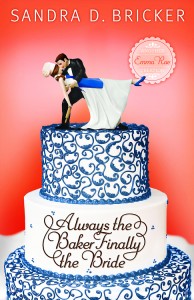 In Always the Baker, Never the Bride, readers fell in love with Emma Rae and Jackson, and they've gotten more acquainted with them in the two books that followed.
But now it's time for the diamond to meet the road as Jackson fields an offer to sell The Tanglewood, a move that will uproot this high-flying family act once and for all. Get reacquainted with all of the lovable and quirky characters from the first three books as your favorite diabetic baker figures out if she'll achieve her greatest goal of all: Will Emma, at last, become FINALLY the Bride?
April, 2013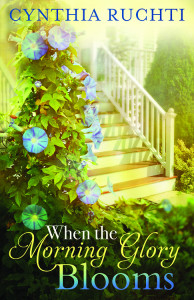 When the Morning Glory Blooms by Cynthia Ruchti
In 2013, Becky rocks a grandbaby who has rocked her world, unaware that the child brings to a close the intertwining stories of three women—Becky, Ivy, and Anna—across three generations. In the 1950s, with her fiancé Drew overseas in the Korean Conflict, Ivy works at a nursing home to keep her sanity and provide for the child Drew doesn't know is coming. Ivy cares for Anna, and one day she realizes that Anna's wild tales are not just idle ramblings. They're Anna's disjointed memories of a remarkable life helping unwed mothers at the turn of the 20th century, nurturing them in a home where morning glories climb up one wall.
Finding a faint thread of hope for her own life in these tales, Ivy records Anna's memoir, marveling at Anna's emotion-packed, grace-hemmed stories. Praying for hope and God's guidance for the child of her own unwed daughter, Becky brings the story full circle she settles her family into a new home, next door to the one covered in morning glories.
April, 2013
The Cat that God Sent by Jim Kraus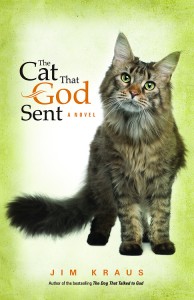 Jake Wilkerson, a disillusioned young pastor who is an expert at hiding his fears, takes on a new assignment at a small rural church in Coudersport, Pennsylvania. It's a far piece from anywhere and full of curiously odd and eccentric people, including Emma Grainger, a single woman and a veterinarian who dismisses all Christians as "those people," and Tassy, a young runaway with a secret.
His first day on the job, however, Jake is adopted by Petey – a cat of unknown origins and breed – but of great perception. Petey believes that he is on a mission from God to redeem Jake and bring him and his quirky friends back to the truth.
April, 2103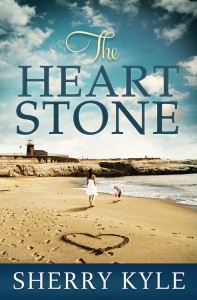 The Heart Stone by Sherry Kyle
When the biological father of Jessica MacAllister's son decides to break their custody agreement, Jessica and her son visit her Uncle George for advice and refuge…
Following a year of grief, Evelyn Sweeney is finally ready to move on. Pondering her new path in life, her mind drifts to her first love, George MacAllister…
When the lives of these two women cross, they discover that one heart-shaped ring binds their stories together. But will the results be a rekindled faith and new hope, or will it lead them both back into the darkness they've fought for so long?
April, 2013
Pretty is as Pretty Does by Debby Mayne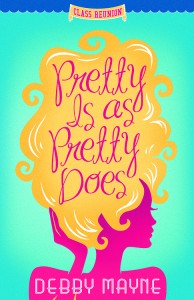 Priscilla Slater goes to her ten-year high school reunion with equal parts dread and eager anticipation. Even though she's a successful owner of a chain of hair salons and no longer has the mousy brown hair, crooked teeth, and discount-store wardrobe, she still feels like the ugly duckling. But when she arrives at the reunion, Priscilla soon realizes that her old classmates aren't exactly as she remembers them.
With humor and a just a touch of sassiness, Priscilla finds herself facing her own truth—and she may be surprised at what she discovers.
June, 2013
Relz Reviewz Extras
More Abingdon 2013 releases
Quilts of Love line releases