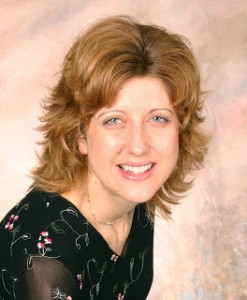 Meet Carol award winning author Melanie Dobson 
and her learn about her 2012 novels.
Enjoy getting to know Melanie!
~~~~~~~~
What appeals to you most about writing fiction?
I love to research history and then create stories that emerge from the facts in the past. When I write historical fiction, I get to immerse myself in a different era and ask "what if…." The wondering "what if" is my favourite part of fiction writing.
Why Christian fiction?
Stories are a powerful way to communicate God's love, beauty, and truth. When I write, I feel like I experience just a bit of His passion for both story and creation.
Name five things you can't live without
The things that would be hard to live without today are my laptop, iPhone, coffeemaker, Vitamix, and my Honda CRV. I had to give up all those things (except my laptop) when we lived in Germany, and I missed my Vitamix the most!
Favourite book ~ Favourite movie ~ Favourite TV show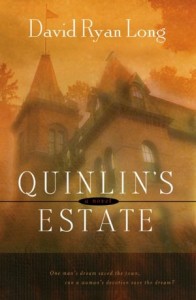 Oh my goodness, it's so hard to name my favourite book, but David Long's novel Quinlin's Estate is one of my favourites. It was a compelling story about the secrets of an old mansion, and it's haunted me for years.
My favourite movie would probably be National Treasure because of its wonderful combination of history, adventure, mystery, and romance. I haven't watched TV in more than a decade—it was one of the things I had to give up in order to find time to write.
Where is the most interesting place you have been?
My husband and I backpacked Europe in 2003, and we fell in love with Hallstatt, Austria, and the entire area around this quaint lake town. Not only are the mountains and lake breathtaking, Hallstatt is rich in history and lore. And then there is a mysterious, medieval-looking manor across the lake that has sparked multiple story ideas for me.
What did you want to be when you grew up?
An archaeologist until I realized what a tedious job that is. I also wanted to be a detective (Nancy Drew to be more specific) and a reporter. It's been so fun to combine all of these dreams in to the one of writing historical fiction.
What are two things people might be surprised to know about you?
My husband teases me about needing a bumper sticker on my car that reads: "I brake for cemeteries." I love exploring abandoned houses, ghost towns, and old cemeteries and wondering about the lives and stories of those who've gone before us. Second, I love country western dancing. My husband tolerates this love of mine fairly well and we often go two-stepping on date nights.
Love Finds You in Mackinac Island, Michigan
As the Gilded Age comes to a close, Elena Bissette's once-wealthy family has nearly lost its fortune. The Bissettes still own a home on fashionable Mackinac Island, where they will spend one last summer in the hope of introducing Elena to a wealthy suitor. But Elena is repulsed by the idea of marrying for money. Quickly tiring of the extravagant balls, she spends most evenings escaping back into Mackinac's rugged forest. There she meets Chase, a handsome laborer who shares her love for the night sky. The two begin to meet in secret at an abandoned lighthouse, where they work together to solve a mystery hidden in the pages of a tattered diary.
As Elena falls in love with Chase, her mother relentlessly contrives to introduce her to Chester Darrington, the island's most eligible bachelor. Marriage to the elusive millionaire would solve the Bissettes' financial woes, and Elena is torn between duty and love.
What was your favourite scene to write in Love Finds You in Mackinac Island, Michigan or share your favourite paragraph
I loved writing all the scenes in the abandoned lighthouse though my favourite scene in the novel was probably when my two main characters attend the ball at the Grand Hotel. They discover each other's identity away from the lighthouse, and this revelation rocks their world.
Which character did you connect to the most?
My main character Elena Bissette is a dreamer who loves art and all things beautiful. I connected with her heart to escape from the busyness of her life and savor God's creation.
Which character was the most difficult to write?
Elena's mother. She is a lot like Mrs. Bennett in Pride and Prejudice as she diligently pursues a wealthy husband for her daughter, but I also wanted her to care more in the end for her daughter's wellbeing than for the match of a prestigious husband. I ended up surprising myself and liking a character who I didn't like when I first wrote her.
What's next in your writing pipeline?
I've just released an historical novel about a woman and her young brother who travel alone along the Oregon Trail. It is the part of Summerside Press' new American Tapestries series. Here's a look!
Where the Trails Ends
A young woman traveling the Oregon Trail in 1841 must rely on a stranger to bring her to safety. After losing her parents along the trail to Oregon Country, Samantha Waldron and her young brother, Daniel, must overcome tremendous challenges to reach the Willamette Valley before winter.
When their canoe capsizes on the Columbia River, they rely on handsome British exporter Alexander Clarke to escort them to Fort Vancouver. A number of men vie for Samantha's affections, but the only one who intrigues her is the one she cannot have.
When Alex's betrothed arrives from Britain, Samantha becomes determined to create a home far away from the fort. But when Daniel disappears into the wilderness alone one night, Samantha must rely on the man she loves to rescue her brother before it's too late.
Relz Reviewz Extras
Character spotlight on Elena Bissette
Character spotlight on Katie and Rollin from The Silent Order
Character spotlight on Melanie's Anna Brent from Love Finds You in Liberty, Indiana
Visit Melanie's website and blog
Buy Love Finds You at Mackinac Island at Amazon or Koorong