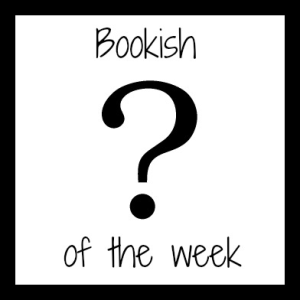 I skipped my bookish question last week as you were so kind with your comments about my upcoming trip that I didn't want to exhaust you!! That said, it is my trip that has generated my question this week. I will have the wonderful privilege of meeting lots of authors, publicists, and publisher folk while I'm at ACFW and the opportunity to sit down with many authors to chat and interview them for my blog. I don't want to waste this opportunity and I would love to give you the chance to participate, too! So, in answer to my question this week, I want a question in response!
If you have ever wondered about an author's favourite book, what keeps them motivated to write, or their snack of choice when writing in the wee hours of the morning, then now is your opportunity to ask. I want to take your reader questions with me and report back on my blog when I return, acknowledging you and providing the answer. Now, I can't guarantee an answer as your author may not be in attendance or I may not get the chance to speak to them, but I will do what I can to have your question answered.
You have two options when asking your question – you can ask it publically by placing it in the comments section, or you can keep your question private for now by filling in the form below. Ask one question or more than one. You can ask different questions of different authors – go for it! My focus is giving READERS like me the chance to ask a burning question they have always want to know the answer to. I hope you will join in!
What would you like me to ask your favourite author/publicist/publisher on your behalf, while I am at ACFW this September?