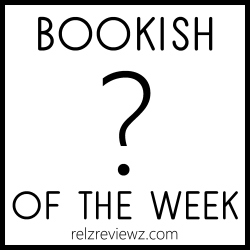 Connecting with the characters is a crucial element for me when reading, and it's the characters that usually make or break the story for me. I want characters that are authentic and that I can relate to. They don't have to be like me or even share the same experiences, but there has to be something about them that makes me empathise with who they are or where they are at. I want to feel their emotions, good or bad, and be invested in their journey throughout the book.
Maybe it's my personality, the fact I was a tomboy, or that most of my friends in my formative years were boys, but I often find myself connecting with the male characters more than the female ones! A few I've really enjoyed getting to know recently are:
John Lawson in Becky Wade's True to You
Max Jacobs in Ronie Kendig's Nightshade (I'm re-reading this for Ronie before she re-releases it and I'm remember why I loved this story so much the first time around…Max!)
Beau Hudson in Jenny B. Jones' Engaged in Trouble
Paul Elliott in Katie Ganshert's Life After
Marc-Paul Girard in Jocelyn Green's The Mark of the King
Levi Harding in Nicole Deese's The Promise of Rayne
I might add there are a number of male characters I would love to have included here, but they are currently the subject of INSPY Award judging so I'm not disclosing them here! In reminiscing over the men I have in this list, I realise they are all wrestling with their identity in some significant way – either because of a past experience, a moral/ethical dilemma, or their perception of how their main squeeze in the story views them. I'd love to say more on this but I don't want to give away some of the best parts in these books!
I've also limited this to recent stories (otherwise we'd be here all day!), so no hassling me about Red Shirt or Garr, Jennifer Major 😉
And before anyone complains, it's not the pretty face that gets me in 😉 I really love the male POV and understanding their strengths and their vulnerabilities, particularly the latter. It makes them real.
So, who's with me?
Do you like your male characters to be more than a knight in shining armour? Who have been some male characters you have connected with?