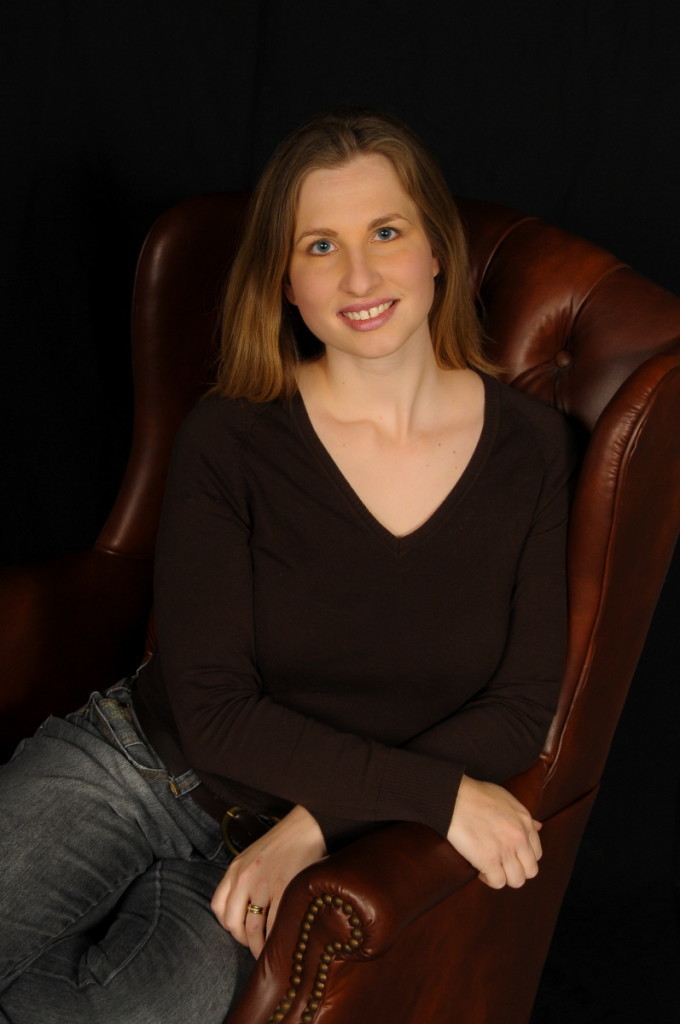 It's a delight to be chatting with Melissa Jagears once again on the blog. I really enjoy her storytelling and I think you will, too. Today she chats about strawberries, Julianne Donaldson, and writing until 5am! Be sure to enter the giveaway below.
The Writer
Please describe yourself in three words (ask your best friend or family if you are struggling!)
Tired, thrifty, INTJ
What's your favourite season, and why?
Early fall and late spring (I'm combining half seasons to make one :)) I like the temperatures of this portion of the year and that's when you have pretty outside colours too.
What is the best part of your day?
When the people in my house go to sleep and I have some quiet, alone time so this introvert can decompress.
What do you miss most about your childhood?
No responsibilities beyond schoolwork, which was frankly pretty fun for me, so that wasn't burdensome.
Which TV talk show host would you like to be interviewed by? Why?
Um, I haven't had a TV for over a decade so I don't know of hardly any!
You are at a fruit market – what do you reach for first?
Strawberries
What was the first Christian Fiction novel you read?
Whatever Tomorrow Brings by Lori Wick
What is one author and/or book you always recommend?
At one time it was Redeeming Love by Francine Rivers, now it might be Edenbrooke by Julianne Donaldson or Persuasion by Jane Austen, or . . .  or . . . . or . . . totally depends on what interests the people I'm talking to have!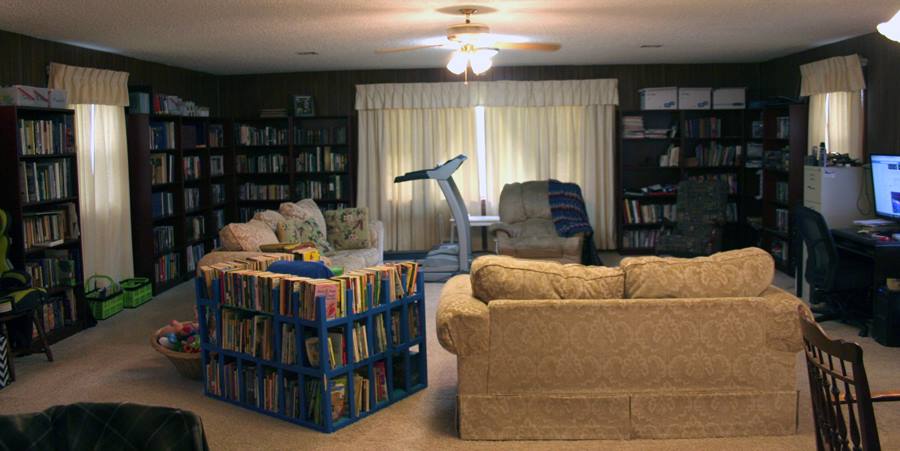 (Photo: You can only see a fraction of my bookshelves in my living room…..I got more elsewhere. :))
What book character has stuck in your mind from a book you have read this year?
I've had a very rough year last year and read a lousy 4 stories for pleasure purposes (not that they were lousy, just that 4 books/year, and only one of them full length? If that's not a lousy year for a reader, I don't know what is.) SO I'll go back to the last set of books I remember thinking about the characters for literally weeks. It's the Annal of Lystra Trilogy by Robin Hardy: Chataine's Guardian, Stone of Help and High Lord of Lystra (Though the last one's been renamed Liberation of Lystra). These are books from the 80s, but the author has put them back out as self published ebooks if you want to find them. They were on my bookshelf for about 20 years before I read them….my TBR pile is massive.
The Book
Evelyn Wisely has a heart for the orphans of Teaville and works at a local mansion that rescues children out of the town's red-light district and gives them a place to live. But her desire to help isn't limited to orphans. The owner of the mansion, Nicholas Lowe, is willing to help her try to get the women working in prostitution out of the district as well–if she can gain the cooperation and support of local businessmen to go against the rest of the community.

David Kingsman has recently arrived in Teaville from Kansas City to help with one of his father's companies in town. While he plans on staying only long enough to prove his business merit to his father, he's shown interest in Evelyn's work and is intrigued enough by her to lend his support to her cause.

They begin with the best of intentions, but soon the complications pile up and Evelyn and David's dreams look more unattainable every day. When the revelation of a long-held secret creates a seemingly insurmountable rift between them, can they trust God still has a good plan for them despite all that is stacked against them?
What was the working title?
A Love So True has always been A Love So True. This time we brainstormed titles for the whole series before I started. Sorry, totally not a fun answer!
Describe your book in 5 adjectives
(I'm so bad at this type question, so I'll steal adjectives from the review I got from RT) –heart-warming, compelling, thought-provoking, deeper, gripping
Which character took you by surprise?
Caroline O'Conner and Henri Beauchamp's relationship was a surprise because it morphed differently than I expected it to when I originally wrote the first full-length book of this series. You get to see the big blow up between them in this story.
What was the latest you stayed up working on this story?
Ha ha Ha ha Ha ha – I don't know how many days I didn't even bother to go to sleep writing many days I kept working until my husband's alarm clock went off at 5am, talked to him a bit and then went to bed for a few hours.
Which character's name was the hardest to choose? Why?
It was more a group of people that I had a hard time naming. My characters are ministering to the red light district of their town and the soiled doves don't go by their real names and when I was researching red light districts in history, most women went by a nickname of sorts and most generally highlighted a physical feature and it was hard to come up with ones I could use in a novel aimed at a Christian audience that wouldn't offend, but wouldn't be a nickname that would go against the profession either. Pox-Scarred Patty isn't going to get a lot of business, but naming her something that would bring in a lot of business could be offensive. So that was my difficult name story for this trilogy.
What's something that didn't make it into the final copy?
The fact that David played Roque (the American Version of Croquet) to a level he wanted to play in the Olympics.
Thanks Melissa!
Carol Award winning writer, Melissa Jagears, is a homeschooling mom who writes Christian Historical Romance into the wee hours of the night. She's the author of the Unexpected Brides Series with Bethany House. The prequel ebook novella, Love by the Letter, is her ACFW Carol Award winning novella and free to try. You can learn more about her, her books, and where she hangs out online at www.melissajagears.com
Relz Reviewz Extras
All Things Jagears @ Relz Reviewz
Visit Melissa's website
Download Melissa's free novella, Love by the Letter, from Amazon
Buy at Amazon: A Love So True or Koorong