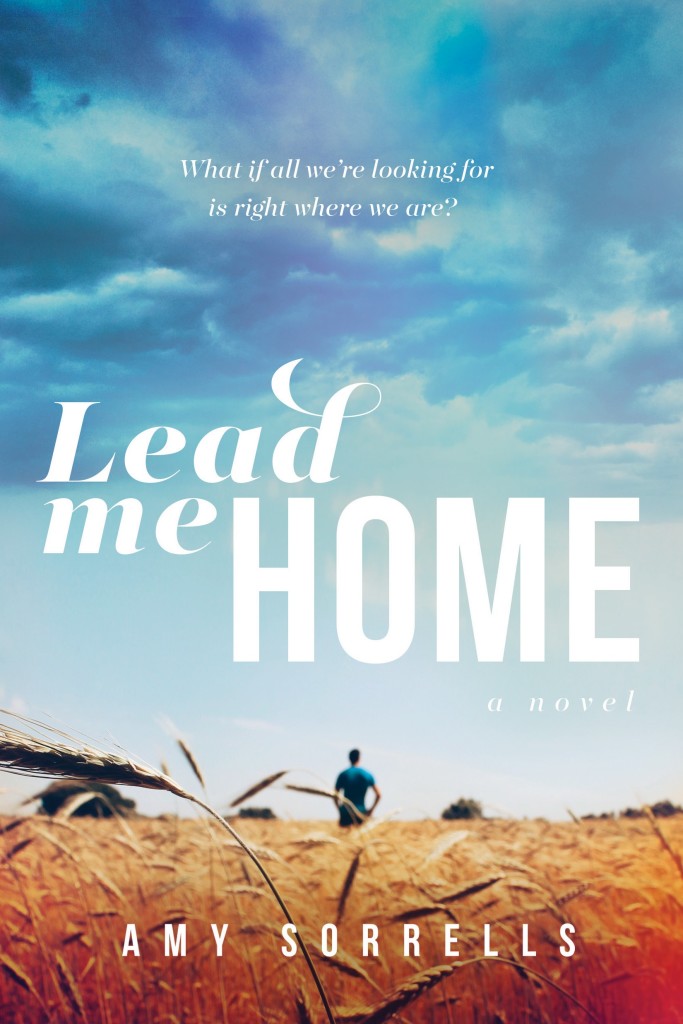 Meet a preacher and a dairy farmer in
Amy Sorrell's
contemporary novel
Lead Me Home
Tyndale
******
The Story

Amid open fields and empty pews, small towns can crush big dreams.

Abandoned by his no-good father and forced to grow up too soon, Noble Burden has set his dreams aside to run the family farm. Meanwhile, James Horton, the pastor of the local church, questions his own calling as he prepares to close the doors for good.

As a severe storm rolls through, threatening their community and very livelihood, both men fear losing what they care about most . . . and reconsider where they truly belong.
Introducing James & Noble
Thanks so much, Rel, for having me! The main characters of Lead Me Home are a middle-aged pastor, James Horton, and a young dairy farmer, Noble Burden. Now before readers wonder where the women are, let me assure you there are women in this story. For some reason, though—maybe because I live with a husband and three teenage boys—James and Noble's voices vied and clamored for the leads. As the story unfolded, I began to understand why. I definitely didn't set out to write a story from the viewpoints of two men, but their stories parallel each other in precious and unexpected ways I think readers will enjoy, and I daresay in ways that make this the feel-good book of the summer.
PROTAGONIST #1: James Horton

Brief physical description
James Horton is tall, dark, and introspective, with a serious countenance sometimes mistaken as brooding. He has kind eyes, the sort that appear to droop a bit as if empathy is a physical feature.
Resembles . . .
James resembles Jimmy Stewart in my mind, his lanky frame slightly bent at the shoulders as if he is carrying the weight of the church's burdens along with his own.
Strengths and weaknesses
James has a fierce independence that allowed him to buck his father's career expectations and take up pastoring a church whose minister of several decades had just retired. His faith is worked into his marrow as well, so that he draws upon it even when he sometimes wishes that he wouldn't.
At the same time, James tends to be plagued by feelings of doubt and blame, concerned that he is at fault for the loss of his wife, the failure of the church, the distance of his daughter. The same independence that can be a strength proves to be a weakness—and perhaps even a point of pride—when he tries to carry his burdens and fears without help or community.
Quirk (if any)
James is expert at swiping the last Pop-Tart from his daughter.
Your inspiration for the character
Probably the biggest inspiration for this character was my own wrestling with faith and with the way the churches of my youth have changed in our postmodern culture. I know things always change and that change can be good, but a big part of me fears what we miss when we let old traditions and hymns and practices die.
PROTAGONIST #2: Noble Burden
Brief physical description
Noble is a sturdy young man, a generous six feet tall with a broad chest and shoulders from the work he does caring for his family dairy farm. He prefers wearing plaid shirts rolled up to the elbows—or just a plain white T-shirt—and is often seen with a guitar slung across his shoulder. His soft features (barely a need to shave) make him appear younger than he is. He's the sort of all-American boy a girl would easily develop a crush on, complete with sandy brown hair he wears slightly windblown, because who has time for a comb when you're tending sixty heifers?
Resembles . . .

I often imagine Josh Hutcherson, the young man who plays Peeta in The Hunger Games, when I think of Noble.
Strengths and weaknesses
Noble is as tenderhearted as he is stubborn, which are both his greatest strengths and weaknesses—besides the way Shelby Horton has captivated his heart. His determination and diligence have made him locally successful as a guitar player and able to take on the work of caring for his mother, his mentally challenged brother, and sixty pregnant or milking dairy cows without blinking. At the same time, his stubbornness prevents him from finding peace where he is, making him wish he were anyplace else but his small town and farm. His tenderhearted nature reveals itself in crisis moments, though, as he defends his brother and stands up for the things that really matter most.
Quirk (if any)
Noble loves Johnny Cash.
Your inspiration for the character
I didn't have to go far for inspiration for this character either, since I am in the midst of raising teenage boys who want to be anyplace but home. I wouldn't want to keep them home, of course, but it's interesting how young adults' dreams and desires for "the next thing" can be courageous while also being detrimental, at times, to finding joy and peace in the moment.
Background to the story
I've always had a big huge place in my heart for underdogs. After all, I live in Indiana, so some of the stories that steep in my soul include the movie Hoosiers as well as real-life basketball Cinderella stories like Butler University's unlikely 2011 trip to the Final Four. Lead Me Home is not a basketball story, but the everyday struggles of the folks in the fictional town of Sycamore, Indiana, are something we can all relate to and cheer for.
More than that, I have a burden for the way society is increasingly consumed with the exact opposite of what the gospel tells us is important. Sometimes I feel like simplicity and quiet—as well as consideration for the broken and ostracized among us—are disappearing, and I wanted to write a story where the characters struggle with the reality of these changes as well.
Most of all, I am inspired by what I read, and my favorite writers and their stories take place in small towns with real people and real struggles and, ultimately, real hope.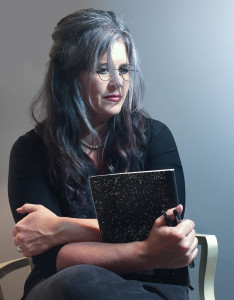 Amy Sorrells is a long-time believer in the power of story to change lives, Amy's diverse writing career includes three years as a weekly op-ed newspaper columnist, over two decades of medical and freelance writing including journal publications, and most recently (her favorite form of prose), literary novels. An Indianapolis native and graduate of DePauw University, Amy is also grateful to be a practicing registered nurse at a busy suburban hospital. She lives with her husband and three sons in central Indiana.
Thank you, Amy!
Relz Reviewz Extras
Amy's Pop Quiz
Visit Amy's website
Buy from Amazon: Lead Me Home or Koorong