Meet Matt Jarreau & Kate Donovan from Becky Wade's debut novel, My Stubborn Heart, available now from Bethany House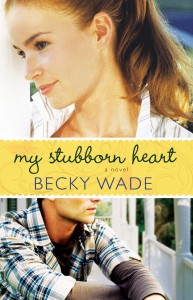 Synopsis
Kate Donovan is burned out on work, worn down by her dating relationships, and in need of an adventure. When her grandmother asks her to accompany her to Redbud, Pennsylvania, to restore the grand old house she grew up in, Kate jumps at the chance.
Upon her arrival in Redbud, Kate meets Matt Jarreau, the man hired to renovate the house. Kate can't help being attracted to him, drawn by both his good looks and something else she can't quite put her finger on. He's clearly wounded–hiding from people, from God, and from his past. Yet Kate sets her stubborn heart on bringing him out of the dark and back into the light… whether he likes it or not.
When the stilted, uncomfortable interactions between Kate and Matt slowly shift into something more, is God finally answering the longing of her heart? Or will Kate be required to give up more than she ever dreamed?
Brief physical description
Matt Jarreau – He has a hard handsome face, brown hair, and a great athletic body, but it's his eyes that stand out. They're dark chocolate brown – wounded, thoughtful, shielded, almost (but not quite) hesitant. They're eyes that melt hearts.
Kate Donovan – She's slim, delicate, of medium height. Long and straight red hair. Hazel eyes that dance with kindness and humor. The first thing that catches your attention is her wide, warm smile.
Actor/famous person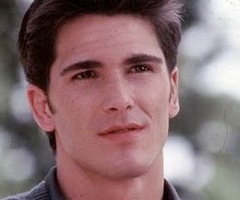 Audrey Hepburn and Michael Shoeffling (Jake Ryan from Sixteen Candles)
Strengths and weaknesses
Matt's Strengths – He's very self-disciplined. He loves deeply.
Matt's Weakness – The death of his wife devastated him so much that he closed himself off from his family, friends, life, God.
Kate's Strengths – She's caring, outgoing, funny, steadfast, committed to the Lord.
Kate's Weakness – Her chronic loneliness. She deeply desires a husband, at times to her detriment.
Quirk (if any)
Matt – Whenever he can't bear the turmoil Kate stirs up in him, Matt backs out his sports car and races it along the highways. Unfortunately for him, he discovers that he can't outrun his emotions no matter how fast he drives.
Kate – She's only thirty-one, but she hangs out with seventy-somethings and has a passion for antiques.
Your inspiration for the character
Matt – I knew I wanted to write a story about healing, which meant that I needed to start with a wounded main character. I had an idea for a hero who'd lost his wife. I imagined Matt as a hockey player because I was interested in the contrast between his physical strength and his emotional frailty.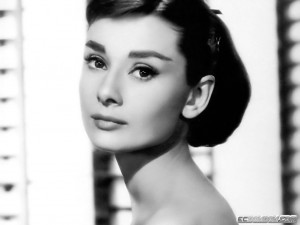 Kate – Matt's character inspired Kate's. Once I had Matt and his back story clear in my head I thought to myself, "What kind of woman does this guy need?" Kate was my answer. Her talkative, friendly persistence was the perfect foil for Matt's withdrawn guardedness.
Background to the story
Seven years after I retired from my writing career to raise my babies, I began to sense God telling me that I wasn't as finished with authoring books as I'd thought I was. "Lord?" I responded. "Am I hearing you right?" The passion I'd once had for my writing had long since turned to dead, grey ashes.
"Yes," the Lord answered, then breathed those ashes back to life.
I cleared my schedule during the hours when my children were in preschool so that I could work on a new manuscript. Every time I sat down to write, the Lord faithfully met me and equipped me. My dedication grew alongside my renewed love of the work.
That manuscript, my initial manuscript back after many years off, became My Stubborn Heart.
Relz Reviewz Extras
Visit Becky's website
Buy My Stubborn Heart from Amazon