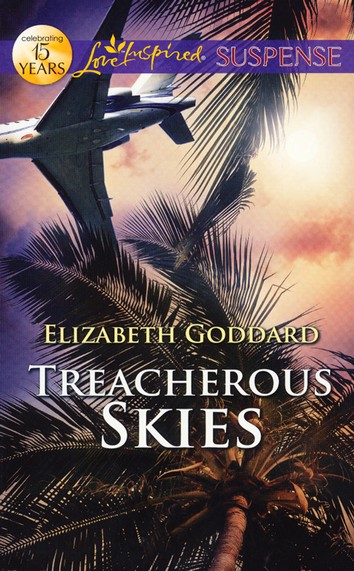 Meet a learjet repo guy and a Colombian beauty in
Elizabeth Goddard's 
Treacherous Skies
Love Inspired Suspense
The Story
After years of peace and quiet, Maya Carpenter thinks she's safe—that her drug-lord father's world will never catch up with her. Then she's abducted and secretly stashed on a plane. And once she and the test pilot who finds her land in the Keys, the real threat begins….
Daredevil pilot Connor Jacobson is no one's hero. And this time, he's in way over his head. Yet he can't leave Maya to face danger alone. Besides, he has a few tricks up his sleeve that might keep them safe…as long as he's willing to put everything at risk, including his heart.
Introducing Connor & Maya
Brief physical description
Connor Jacobson: (from the book) With his sun-bleached hair against tanned skin, strong jaw, and GQ-magazine cover looks, he was handsome as they came,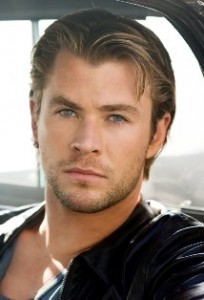 but he also had a thoughtful gaze.
Maya Carpenter is a raven-haired South American beauty.
Resembles…
Chris Hemsworth for Connor, and Jordana Brewster for Maya.
Strengths and weaknesses
Connor's weakness is a family legacy he struggles to live up to—too many heroes to compete with, and he's failed too many times to count, so he struggles to believe in himself.
On the positive side, he's as loyal as they come, willing to fight to the death, and oh, can he fly.
Maya's weakness lies in the past she has no control over—her father is a Columbian drug lord. Although she has made a new life for herself, she's pulled back into the drug wars because of a weak moment when she agrees to meet her father. And in the end, she must pay for the sins of her father.
Strengths: Maya is a survivor and knows how to live through the worst of circumstances. She uses her experiences to help others make a better life for themselves and not have to live as victims.
Your inspiration for the character
The inspiration for Connor is learjet repo man Nick Popovich. I explain a little more about him below in the background to the story segment.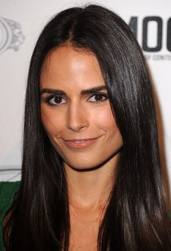 I wanted my character to be a strong pilot and a hero in his own right so he has not only served in the Air Force as a fighter pilot, but also flew experimental test planes. Piloting an airplane is in the top ten of the most dangerous jobs, and danger level goes even higher when you're a test or fighter pilot.
And for Maya, a friend suggested that my accidental passenger be the daughter of a Columbian drug lord and I went with that. What would it be like to grow up in that world with only your dreams of escape?
Background to the story
I came across an article about a learjet repo man (http://www.salon.com/2009/06/06/lear_jet_repo_man/) and after reading about his dangerous and adventurous escapades, I was completely hooked on the possibilities of a suspenseful action adventure series set around retrieving high priced luxury vehicles from the rich and unscrupulously famous. Throw in an unsuspecting hero or heroine—someone in the wrong place at the wrong time and let the conflict begin.
Relz Reviewz Extras