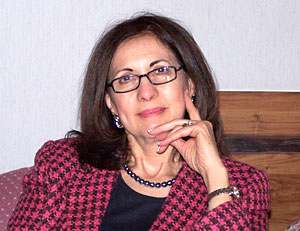 Meet the very talented Dr MaryAnn Diorio
~ novelist, poet, artist, life coach, counsellor, and teacher ~
and learn about her Christmas novel, A Christmas Homecoming from Harbourlight Books.
Enjoy getting to know MaryAnn!
~~~~~~~~
What appeals to you most about writing fiction?
Whereas non-fiction touches the mind, fiction touches the heart.
Why Christian fiction?
My tagline is Truth through Fiction ® . Christian fiction reveals the truth about the human condition—man's fallen, sinful nature. But Christian fiction also presents the solution to man's depravity –the Cross of Jesus Christ. In so doing, Christian fiction becomes transformational.
Name five things you can't live without
Well, if you are not including food, clothing, and shelter, I would say:
Jesus Christ
My writing
People to love
Hope
Faith in God
Favourite book ~ Favourite movie ~ Favourite TV show
BOOK: It's difficult to choose just one, but I would say my favourite contemporary children's book is MANIAC MAGEE by Jerry Spinelli, and my favourite contemporary adult book is REDEEMING LOVE by Francine Rivers. I also love the works of Tolstoy, Dostoevsky, and Chaim Potok.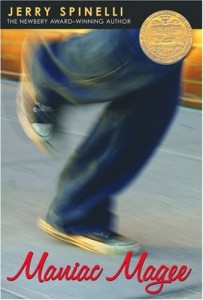 MUSICAL: LES MISERABLES
TV SHOW: I'm not a big TV watcher, but I do enjoy the FOX news channel and Daystar Television Network.
Where is the most interesting place you have been?
ITALY
What did you want to be when you grew up?
A journalist until age 15. After that, a foreign language professor.
What are two things people might be surprised to know about you?
I'm a sharp shooter.
Italian is my native language.
A Christmas Homecoming
Seven Christmases have passed since Sonia Pettit last heard from her daughter Jody. Since Jody's departure, Sonia's world has been turned upside down. Her husband has died of a broken heart, and her son, bitter over his sister's destructive actions, has become rebellious. 
Her greatest desire is to have her family together at Christmas, but after what Jody has put them all through, can Sonia truly forgive her daughter?
Jody Pettit O'Dair ran away to experience a life of adventure and excitement, but since her 
departure, her world has been turned upside down. She's been abandoned by the man she met and married, lost her job, and is unable to care for her two children. With nowhere else to turn, this prodigal daughter begins the long journey home and prays she will be welcomed after walking away so long ago. 
Will Jody find forgiveness in the arms of her family as easily as she received it from God?
What was your favourite scene to write in A Christmas Homecoming or share your favourite paragraph
The penultimate scene when Jody experiences the transforming power of grace.
Which character did you connect to the most?
Sonia, the mother
Which character was the most difficult to write?
Ben, the son
What's next in your writing pipeline?
I'm currently working on a novel entitled CAPTIVE NO MORE. Like A CHRISTMAS HOMECOMING, it deals with the theme that unforgiveness enslaves , while forgiveness sets free.
Thanks MaryAnn!
Relz Reviewz Extras
Visit MaryAnn's website and blog
Buy A Christmas Homecoming from Amazon or