Introducing Georgia Payton & Peter Reese from Carla Stewart's third novel, Stardust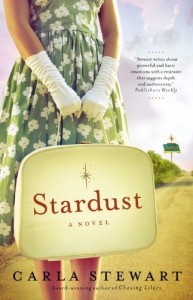 Synopsis
Stardust is the story of a young mom who's unfaithful husband drowns in the bayou of East Texas in 1952. Shortly after she buries him, Georgia Payton inherits the derelict Stardust Tourist Court from a distant relative. Faced with opposition from the aunt who raised her and others in the town, Georgia breathes new life into the cottages.
The guests who arrive, though, aren't what Georgia expects: her gin-loving mother-in-law; her dead husband's mistress; an attractive drifter who's tired of the endless road; and an aging Vaudeville entertainer with a disturbing link to Georgia's past. Dreams of a new life are crippled amid the havoc.
Woven throughout is the presence of polio, both as a fearsome possibility and a stark reality for some. When polio strikes close to home, Georgia's only hope is that she can find the courage to forgive those who've betrayed her, the grace to shelter those who need her, and the moxie to face the future. One thing is certain: under the flickering neon of the STARDUST, none of their lives will ever be the same.
Enjoy meeting Georgia & Peter!
Brief physical description
Georgia Payton is a twenty-five-year-old mom to two little girls. She has fiery red hair and blue eyes. She considers herself average and wears her unfaithful, deceased husband's old shirts while she's spiffing up the Stardust, but when she puts on the Ritz, she's a knock-out.
Peter Reese is around thirty, a veteran of Korea, and a drifter who's tired of the open road. He has pale hair and clear blue eyes. When Georgia hires him as the handyman, she's drawn to his southern drawl and good manners, but when he strums haunting melodies on the guitar, her heart is stirred.
Actor/famous person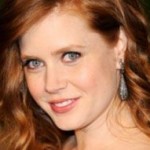 For Georgia, I would choose Amy Adams with her auburn hair and blue eyes. I love her smile and mischievous look.
Peter – Owen Wilson. Not a knock-out, but looks good in a hat and can probably pull off the Southern drawl.
Strengths and weaknesses
Georgia's strengths: She's resourceful, independent, and determined to restore the Stardust. She's generous and thinks the best of people, even though she struggles with her unfaithful husband's death and what to tell their girls. She opens her arms and heart to all who come to the Stardust.
Her weaknesses: She can be rather impetuous and doesn't always think things through. She lets her temper get the best of her at times and is stubborn when it comes to doing what her aunt Cora wants.
Peter Reese's strengths: He's honest, hard-working, and is a good listener. His major weakness is that he doesn't open up and share much about himself.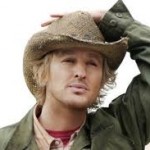 Quirk (if any)
Georgia has always been a dreamer – When she was a child, she retreated to the crow's nest of the turret in the Victorian home where she grew up and gazed out the window. Now, she sits on the porch late at night and ponders life.
Peter plays the guitar, mostly for himself as a way of expressing emotions he has a hard time showing. He also wears a straw hat all the time.
Your inspiration for the character
Georgia is the kind of person I'd like to be – open, generous, full of life, and courageous. I knew from the moment I got the idea for Stardust what she would look like and that she would have a fierce mothering instinct and be willing to accept people as they were. I wanted her to be a metaphor for the Stardust – welcoming the weary. And of course, the extended metaphor is that both represent the open arms of Jesus.
The inspiration for Peter was more like a silhouette at first – a tall, lean man with a crumpled cowboy hat and a dog by his side. I wanted him to be somewhat mysterious, but trustworthy, and although I wasn't sure I would let a romance develop between him and Georgia, I tried to remain open to the possibility and let the story rule. I liked Peter a lot.
Background to the story
My stories seem to have their roots in my memories, and so it was that I'd had a story bubbling in my head for a while when my husband and I took an anniversary trip to East Texas. I fell in love with the mysterious bayou country, the grand historical homes, and without hesitation, I knew I'd found the setting for my small town story.
Being a child of the fifties and loving to write about that era, I had an odd assortment of mental images—the old tourist courts with individual cabins like my family stayed in once. An isolated community on a lake that I stumbled upon when we lived in another part of Texas—people who lived in abject poverty separated from an upscale development by only a bridge and a ribbon of highway. Two relatives who were victims of childhood polio (infantile paralysis) and the fear of the disease in my early childhood.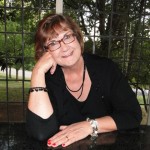 I wove these unrelated elements together and came up with Stardust, a novel of courage, forgiveness, and new beginnings. I hope your readers enjoy the characters journey as much as I enjoyed creating their story
Thanks, Rel, for letting me share my characters with your readers!
Carla's award-winning novels include Chasing Lilacs and Broken Wings. Stardust is her newest release. She loves readers and participating in book club discussions. You can learn more about Carla and ways to connect with her at www.carlastewart.com.
Relz Reviewz Extras
Reviews of Broken Wings and Chasing Lilacs
Character spotlight on Broken Wings characters
Character spotlight on Chasing Lilacs characters
Visit Carla's website and blog
Buy Carla's books at Amazon or Koorong