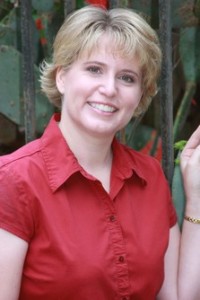 Karen Witemeyer is the author of  four historical romance novels and has garnered a devoted following! Look for A Tailor~Made Bride, Head in the Clouds, To Win Her Heart and her latest, Short~Straw Bride
Please share a little about yourself
I'm a book-a-holic who loves to read even more than I love to write. I love old Hollywood movies, especially musicals, and Disney fairy tales. My husband is a studly computer nerd who inspires my rugged cowboy heroes despite the fact that he doesn't own a single pair of boots nor is there a Stetson anywhere in his closet. I cheer too loud at my boys' soccer and baseball games, and tease my daughter about reading three different books at the same time. Hmm…wonder where she gets that reading gene from.
What appeals to you most about writing fiction?
I've always loved getting lost in a story. The escape to another place and time, the adventure, the fairy tale feeling of falling in love. Writing gives me the chance to create these experiences not only for myself but for others. However, the main reason I decided to write was to minister to God's people. My characters always seem to be dealing with spiritual issues that stem from weaknesses in my own life. My hope is that readers will find encouragement within the pages of my books and perhaps an occasional nudge to help them mature in their own walk of faith.
How does it feel to have your fourth novel released?
I still have trouble believing it's real at times. My mother-in-law recently travelled to visit family in Ohio. She's great at striking up conversations with people about my books, but this time when she walked into the church up there and introduced herself, one of the ladies she was speaking to heard the last name and asked, "Are you related to Karen Witemeyer, the author?" That just floored me.
Name five things you can't live without (no need to take this too seriously!)
Hugs from my kids
Air conditioning during the hot Texas summers
Pizza
The books on my keeper shelf
Chocolate Chip Ice Cream
Favourite book ~ Favourite movie ~ Favourite TV show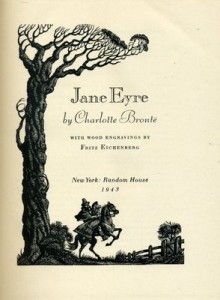 Favourite Book – I can't pick just one: Favourite classic – Jane Eyre by Charlotte Bronte; Favourite Christian novel – Redeeming Love by Francine Rivers; Favourite general market romance –The Secret by Julie Garwood
Favourite Movie – Disney's Enchanted
Favourite TV Show  – Of the past – Christy, based on the book by Catherine Marshall; Current – The Amazing Race.
Where is the most interesting place you have been?
Two summers ago we took a 5000 mile road trip with the kids from Texas to California, up to Oregon, and down through Utah and Colorado. We saw the ocean, the giant redwood trees, canyons, and mountains. But my favourite stop was at the Arches National Park in Utah. Seeing those marvellous natural bridges and curved arches stirred the wonder in my soul. We were able to hike around them and even climb on some of them. Our God's creative power humbles me.
What did you want to be when you grew up?
A math teacher. Math was always my favourite subject in school. Not what you usually here from writer types, huh?
What are two things people might be surprised to know about you?
I live next door to my in-laws and actually love it!
Even though I adore reading and writing historical novels, History was my least favourite subject in school.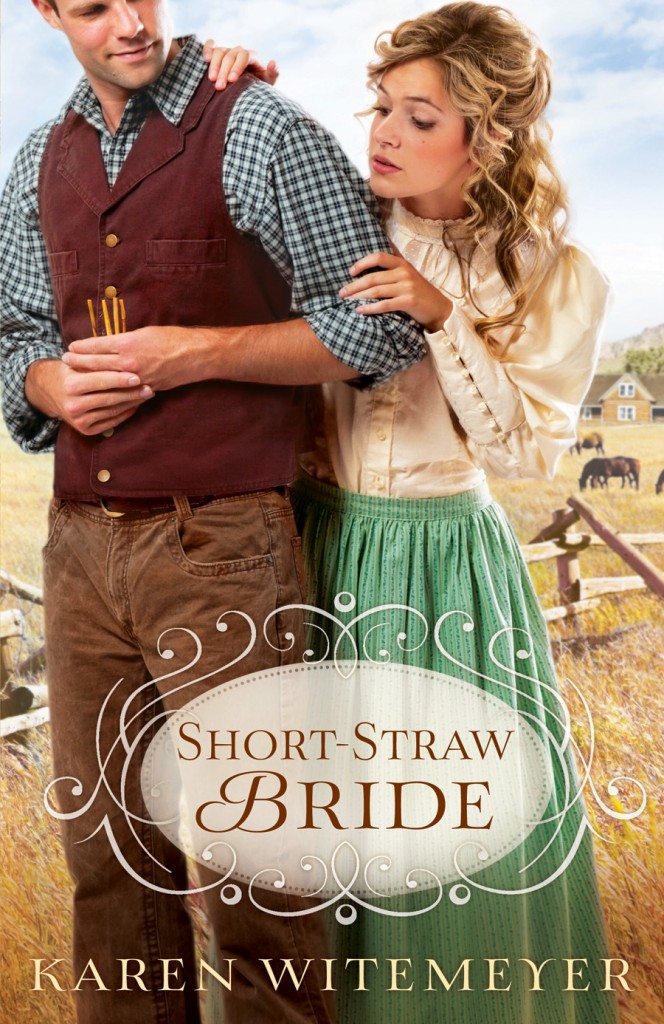 Short~ Straw Bride
Synopsis:~  No one steps on Archer land. Not if they value their life. But when Meredith Hayes overhears a lethal plot to burn the Archer brothers off their ranch, a twelve-year-old debt compels her to take the risk.
Fourteen years of constant vigilance hardens a man. Yet when Travis Archer confronts a female trespasser with the same vivid blue eyes as the courageous young girl he once aided, he can't bring himself to send her away. And when an act of sacrifice leaves her injured and her reputation in shreds, gratitude and guilt send him riding to her rescue once again.
Four brothers. Four straws. One bride. Despite the fact that Travis is no longer the gallant youth Meredith once dreamed about, she determines to stand by his side against the enemy that threatens them both. But will love ever be hers? Or will Travis always see her merely as a short-straw bride?
What inspired you to write Short-Straw Bridek
As this story developed in my mind, inspiration came from several sources, but the main catalyst came from the musical Seven Brides for Seven Brothers. The Archer clan has four brothers instead of seven, and the men don't sing and dance while they do their chores. Nor are they all redheads. However, they do have names that fit a pattern. No, they aren't named after alphabetical Bible characters. Instead, my four brothers were named for heroes from the Alamo. Travis, Crockett, Bowie (although he only answers to "Jim"), and Neill.
Share a little about your main characters
Travis is the oldest of the Archer clan, the head of the family since his father died when he was 15. All he cares about is his brothers and his ranch, and he does everything in his power to keep them safe. Following their father's dying request, no Archer ever leaves the ranch. As boys, they hunkered down to prevent do-gooders from separating them, and as boys, they fought side-by-side against those who thought they could take the land from them by force. Now as men, they remain isolated as a matter of habit and control. None of them has ever crossed their property's boundary since the night their father died. None except Travis. And only the one time. But that innocent act 12 years ago is about to come back to haunt him.
Meredith Hayes has harbored secret affections for the young man who rescued her from a hunter's trap a dozen years ago, even though she's never seen him since that day. Now that she has a suitor in truth, however, she's determined to put away all thoughts of her childhood hero. Until she overhears a deadly plot to destroy the Archers. When no one takes her pleas for help seriously, it becomes clear that she will have to take action herself if there is to be any hope of warning Travis in time. But when her good deed goes awry and disaster after disaster strikes, will she be stuck with a man who resents her interference, or is there a chance her childhood dreams might finally come true?
Describe Short-Straw Bride in five adjectives
Fun, adventurous, tender, spunky, sigh-inducing.
Your favourite paragraph from Short-Straw Bride
This is from the prologue, where a teenage Travis is rescuing ten-year-old Meredith after she trespassed onto his land and ended up with her leg stuck in a steel trap.
Travis slid his arms around Meredith and lifted her from the ground. The little warrior never cried out, just tightened her grip on his neck as he pushed to his feet. He examined the ground for the smoothest path to the road, even when it meant going out of his way. It was crazy, really—this urge to protect her. He'd spent the two years since his father died building barriers to keep the outside world out. But when this slip of a girl looked at him with trust blazing in her bright blue eyes, all he could think about was protecting the one piece of the outside world that had found a way in.
What do you hope readers take away from your story?
There is power in community. God calls us to love our neighbors as ourselves, to carry each other's burdens, and to be people of hospitality. However, we live in a dangerous world, and often we choose to protect ourselves through isolation. We might smile and say hello, but we don't welcome people into our homes. Even in our churches, we tend to keep relationships on a surface level, not wanting anyone to get too close. They might see our faults, hurt us, or ask more of us than we are ready to give. But God designed us to lean on one another. To confess to one another. To draw strength and encouragement from one another. How can we love our neighbors if we wall ourselves off from them?
Travis has to learn to tear down his physical barriers as well as his emotional ones. He must surrender his control to God and trust others with burdens he's never allowed anyone but himself carry. It is a grueling journey, but in the end, the rewards of love and fellowship far outweigh the hardship of the struggle.
Lovely having you visit again, Karen ~ thank you! Can't WAIT to read Short~Straw Bride
Relz Reviewz Extras
Reviews of A Tailor-Made Bride, Head in the Clouds & To Win Her Heart
Karen's FamilyFiction Plus interview
Visit Karen's website
Buy Karen's books at Amazon or Koorong