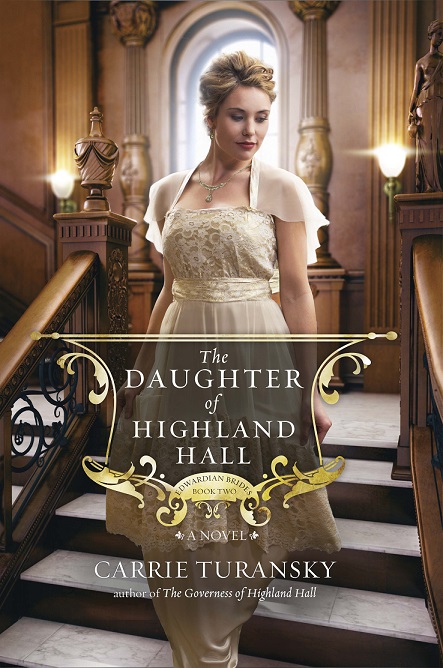 Meet a debutante and a medical student in
Carrie Turansky's
Edwardian romance
The Daughter of Highland Hall
Waterbrook Press
*********
The Story
What if the title, the estate, the life of security and splendor… what if it isn't enough?
Strong-willed and beautiful, debutante Katherine Ramsey feels ready to take the London social season by storm, and she must. Her family estate, Highland Hall, has been passed to older male cousin Sir William Ramsey, and her only means of securing her future is to make a strong debut and find a proper husband. With her all-knowing and meddling aunt as a guide, Katherine is certain to attract suitors at the lavish gatherings, sparkling with Great Britain's elite.
When a shocking family scandal sidelines Katherine, forcing her out of the social spotlight, she keeps a low profile, volunteering with the poor in London's East End. Here Katherine feels free from her predictable future, and even more so as a friendship with medical student Jonathan Foster deepens and her faith in God grows. But when Katherine is courted anew by a man of wealth and position, dreams of the life she always thought she wanted surface again. Torn between tradition and the stirrings in her heart for a different path, she must decide whom she can trust and love—and if she will choose a life serving others over one where she is served.
Introducing Kate & Jonathan
Brief physical description
Heroine: Kate Ramsey is eighteen. She's 5' 5" and has honey blond hair and blue eyes.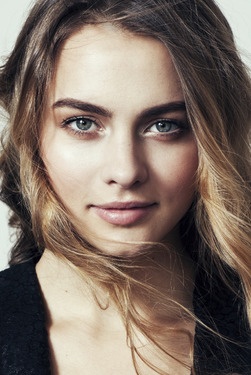 Hero: Jonathan Foster is twenty-three. He's six feet tall and has a strong, athletic build, and he has brown hair and blue-gray eyes.
Resembles…
I choose photos for my hero and heroine, so I've attached those.
Strengths and weaknesses
Kate is very strong-willed and determined, which can be a weakness or a strength, depending on how she uses those qualities. She often speaks before she thinks, which tends to get her in trouble. But she is caring and willing to take risks to help those in need, and once again, that can be a weakness as well as a strength.
Jon has a strong faith and he is a deep thinker. He's somewhat torn about his future, especially since he has a strong desire to live up to his parent's expectations. He is a protector and takes the role in Kate's life very seriously.
Your inspiration for the character
Jon and Kate are secondary characters in the first book in the series, The Governess of Highland Hall. In fact Kate gives Julia, who is her governess, a very difficult time. Kate is outspoken and stubborn, but she is also grieving the loss of her father and her estate. She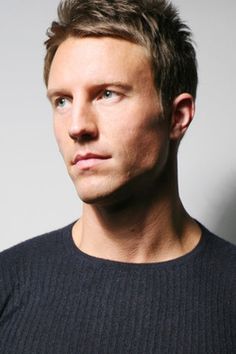 has not had the influence of a mother for many years and she comes to faith in book two. I was apprehensive about choosing Kate as the heroine for the second book. Would readers understand her and like her? Would I be able to show that she how she grows and changes and make it convincing? Her personality is very different from mine, and that made her one of the most challenging characters I have every written.
Jon is inspired by a number of people. Our family spent a year in Kenya as missionaries, and we met many medical missionaries while we were there. My daughter, Melissa, and her husband Peter have always had a heart to help those who are in need, and they are both involved in international relief and medical work in Africa. In fact the book is dedicated to them. They are the combined inspiration for Jon's character.
Background to the story
The series was inspired by a conversation I had with an editor at a library conference in 2012. I asked her what type of book she was looking for, and she mentioned the popularity of Downton Abbey and her desire to see a historical romance set in that era. I took up that challenge and dove into researching life in England in the early 1900's. The characters and their stories rose out of that research. Learning what young women went through as debutantes taking part in their first season, hoping to find a husband, inspired Kate's particular journey in The Daughter of Highland Hall.
Thanks Carrie!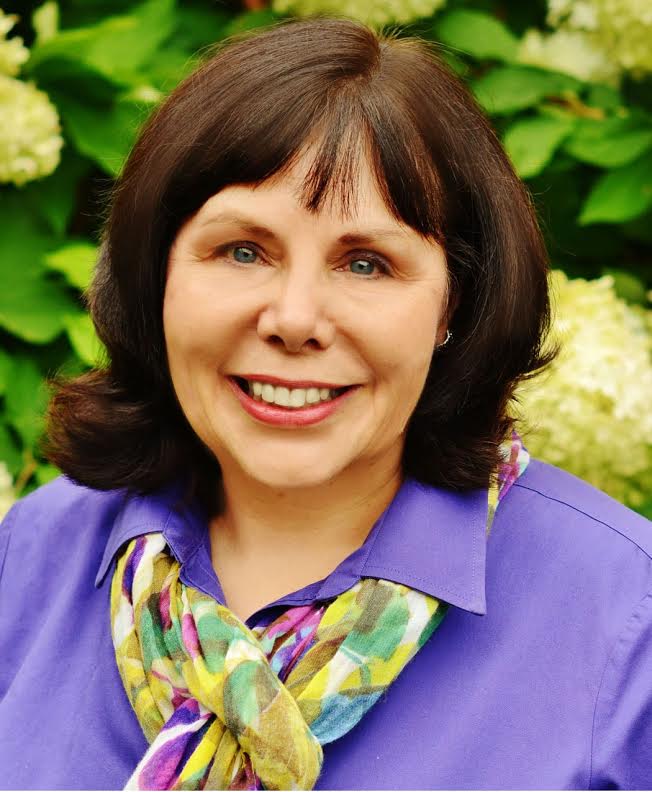 Carrie Turansky is an award-winning author of more than a dozen novels and novellas. She has written contemporary and historical romances, women's fiction, short stories, articles, and devotionals. She lives in New Jersey with her husband, Scott, and they have five adult children and four grandchildren.
Relz Reviewz Extras
Visit Carrie's website and blog
Buy at Amazon: The Daughter of Highland Hall or Koorong