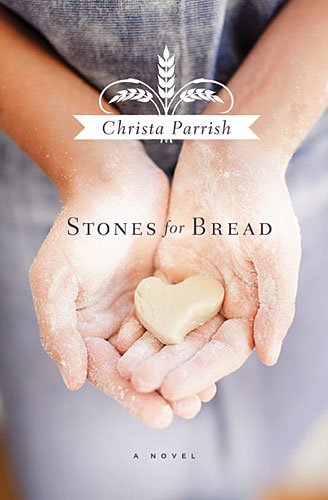 Meet an artisan bread maker in
Christa Parrish's
contemporary novel
Stones for Bread
Thomas Nelson
The Story
A solitary artisan. A legacy of bread-baking. And one secret that could collapse her entire identity.
Liesl McNamara's life can be described in one word: bread. From her earliest memory, her mother and grandmother passed down the mystery of baking and the importance of this deceptively simple food. And now, as the owner of Wild Rise bake house, Liesl spends every day up to her elbows in dough, nourishing and perfecting her craft.
But the simple life she has cultivated is becoming quite complicated. Her head baker brings his troubled grandson into the bakeshop as an apprentice. Her waitress submits Liesl's recipes to a popular cable cooking show. And the man who delivers her flour—a single father with strange culinary habits—seems determined to win Liesl's affection.
When Wild Rise is featured on television, her quiet existence appears a thing of the past. And then a phone call from a woman claiming to be her half-sister forces Liesl to confront long-hidden secrets in her family's past. With her precious heritage crumbling around her, the baker must make a choice: allow herself to be buried in detachment and remorse, or take a leap of faith into a new life.
Enjoy meeting Liesel
Brief physical description
Blonde, thin with "bread hips," angular – just sort of normal looking.
Resembles…
Hmmm. I'm really bad with faces. Honestly, my characters never have any to me. But perhaps a younger Tilda Swinton?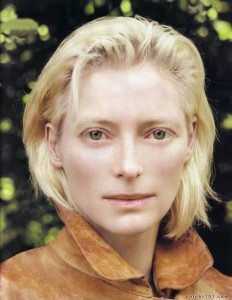 Strengths and weaknesses
Liesl is a survivor. An artisan. Someone who is tenaciously seeking perfection in her craft. She's also kind. But she is closed off, afraid of being hurt, and afraid of letting people know her.
Quirk (if any)
She lives for baking bread. That may be quirky enough.
Your inspiration for the character
Like most of my characters, she just sort of came to me.
Background to the story
My agent, Bill Jensen, had started baking artisan bread at home and kept telling me there was a story in it, perhaps a home baker who wins a contest and her life changes? I began reading the history of bread and was overwhelmed by the complex social, economic, and religious significance of something we today think as so simple. I wanted to weave in some of that, plus not only make the novel a present-day journey, but also my protagonist's memoir.
Thanks Christa
Relz Reviewz Extras
Reviews of Watch Over Me and Home Another Way
Character spotlight on Sarah Graham from Home Another Way
Interview with Christa
Visit Christa's website and blog
Buy Stones for Bread at Amazon or Koorong