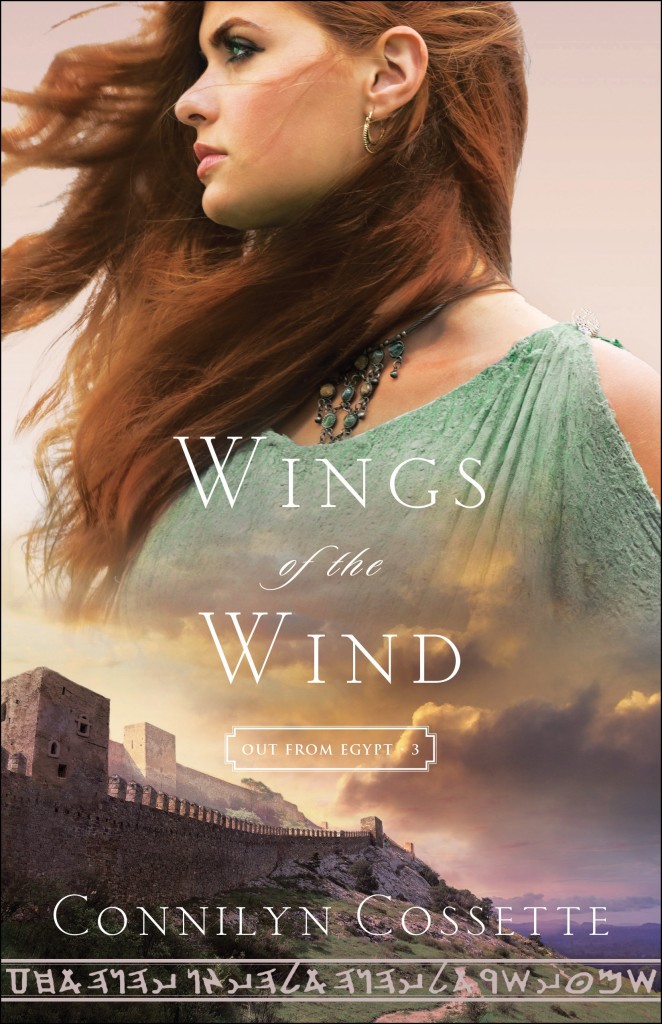 Meet a Canaanite in
Connilyn Cossette's
Biblical novel
Wings of the Wind
Bethany House
***
The Story

Alanah, a Canaanite, is no stranger to fighting and survival. When her family is killed in battle with the Hebrews, she disguises herself and sneaks onto the battlefield to avenge her family. The one thing she never counted on was surviving.

Tobiah, a Hebrew warrior, is shocked to find an unconscious, wounded woman among the Canaanite casualties. Compelled to bring her to a Hebrew healer back at their camp, he is soon confronted with a truth he can't ignore: the only way to protect this enemy is to marry her.

Unused to being weak and vulnerable, Alanah submits to the marriage–for now. As she comes to know and respect Tobiah and his people, however, she begins to second-guess her plans of escape. But when her past has painfully unanticipated consequences, the tentative peace she's found with Tobiah, the Hebrews, and Yahweh is shaken to the core. Can Alanah's fierce heart and strength withstand the ensuing threats to her life and all she's come to love?
Introducing Alanah
Brief physical description
Alanah is known for her curly red hair, a family trait. Since her heritage is from the far north, her skin is more pale than most Hebrews although kissed with gold from the sun as a result of her outdoor life-style hunting and tracking with her bow.
Resembles… 
I don't use photos of actors, since that confuses my imagination when constructing their personalities so I found this photo of a model from Brazil named Cinthia Dicker and I think it captures Alanah's fierce independence well.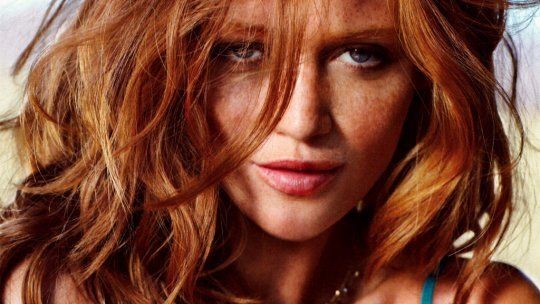 Strengths and weaknesses
Alanah is tough, relatively fearless, and fiercely loyal. She has a keen intelligence and honed instincts that draw Tobiah to her from the beginning. Her weakness would be a lack of trust born of a difficult life in Canaan and a temper that sometimes flares without warning. Thankfully coming to trust both Yahweh and Tobiah soften Alanah's rough edges but she will always retain the strength and tenacity of a warrior.
Quirk (if any)

Alanah always carries the compound bow her father made for her and feels naked without it. Even without arrows to shoot, she keeps it handy at all times. It's become an extension of her.
Your inspiration for the character
I imagined Alanah as a little bit Katniss from Hunger Games, a little bit Mulan, and a just a touch of Merida from Brave. I wanted her to be a strong woman with a tough outer shell who lives and loves with ferocity. She needed to be the perfect match for Tobiah the Hebrew warrior who takes her captive, along with her heart.   

Background to the story
As I was brainstorming what to write after Counted with the Stars I was chatting with my mom on the phone about her Bible study. She mentioned they were studying Rahab and said she wondered what could have possibly convinced her so thoroughly to believe that Yahweh was God over all that she laid her life on the line to save the Hebrew spies in Jericho. So without giving any spoilers….Alanah's story was born from that conversation. Thanks Mom.
Thanks Conni!
Relz Reviewz Extras
Connilyn's Reading Habits
The Inside Scoop! on Connilyn
Visit Connilyn's website
Buy at Amazon: Wings of the Wind or Koorong