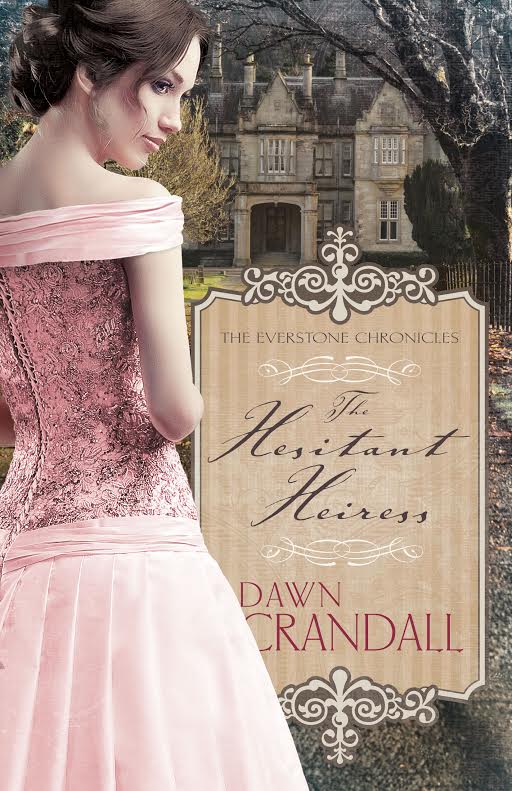 Meet a music teacher and an eligible bachelor in
Dawn Crandall's
Historical Romance
The Hesitant Heiress
Whitaker House
*********
The Story

After being unjustly expelled from the Boston Conservatory of Music, Amaryllis Brigham sees her dreams of founding a music academy in her hometown of Seattle, Washington, disappearing before her very eyes. Now, the only way to achieve her goal comes with high stakes for someone set on avoiding men as much as possible: Marry within the year to inherit the immense fortune of her estranged grandmother.

Amaryllis reluctantly moves in to her aunt's Boston home and rubs shoulders with fashionable society. Despite her own misgivings, she soon finds herself quickly falling in love with the most unlikely of men–Nathan Everstone, the envy of every eligible female, whose father has haunted her dreams for the decade following her mother's tragic death. However, Nathan turns out to be much more than he seems…and everything she never knew she wanted.

But just as everything Amaryllis has recently hoped for comes to fruition, it all falls apart when she finds that the real culprit who has been managing her life isn't who she thought at all.
Introducing Amaryllis & Nathan
Brief physical description
Amaryllis Brigham – long wavy brown hair, bluish-green eyes, small in stature, average height.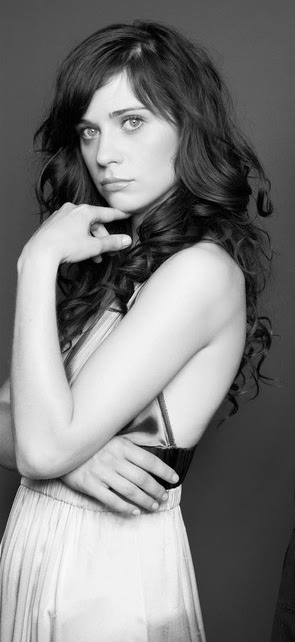 Nathan Everstone – golden blond hair, forest green eyes, tall.
Resembles…
Amaryllis – Zooey Deschanel
Nathan – Scott Eastwood
Strengths and weaknesses

AMARYLLIS
She's really weary of trusting others at the beginning of the story because of the way she's been treated—left alone, but taken care of—in the decade since her mother's death. As she meets the people in her great-aunt's society circles, she's surprised by how easy it is to become friends with them. But concerning Nathan Everstone and his father, she's unsure of what to think—whether to trust them or not. She is a bit stubborn, but it stems from her skewed self-worth and inability to trust others upon first meeting.
NATHAN
He's sure of himself, in practically every way—especially concerning women. He's got quite the reputation when it comes to being a flirt, but he's also grown up a lot in the previous few years as he'd purposefully distanced himself from his family's elite society. But he knows what he wants, and isn't shy in doing what he can to get it.
Your inspiration for the character
AMARYLLIS
She's the first character I've ever written, so it's no surprise to me that she turned out very much like me. I had the name Amaryllis Brigham picked out all the way back in college and knew that I'd someday write her novel. Her feelings regarding Nathan and all of the issues she has concerning falling for him were very loosely based on how everything developed between my husband and I before we were officially dating. I didn't get married unti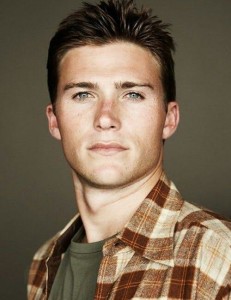 l I was 28, and I just really couldn't get myself to write a romance when I'd never really experienced it before. And that was all I ever wanted to write—and deeply felt romance told from first person POV.
NATHAN
I'm not really sure where the inspiration for Nathan Everstone came from, except that I basically felt that I needed to figure out who Amaryllis would consider as the absolute LAST PERSON ON EARTH she would ever fall for. So I did that, and then I had tons of fun convincing her why he is really, actually the best man for her.
 

Background to the story 
I've always loved the late 1800s, and all of the history on the east coast. I didn't decide upon setting the book in Boston and Maine until my husband and I married and started traveling there every summer to see his family. I fell in love with Maine! We even took an extended vacation to Bar Harbor one summer so I could actually go to the places in my novel.
As to the actual story, I would have to say my biggest inspirations for writing this series as I have were my first favorite tumultuous classics: Rebecca by Daphne du Maurier, Jane Austen's novels, Les Miserables by Victor Hugo, Great Expectations by Charles Dickens and Jane Eyre by Charlotte Bronte.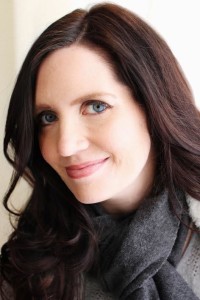 Dawn Crandall is a graduate of Taylor University with a degree in Christian Education, and a former bookseller at Barnes & Noble. She is represented by Joyce Hart of Hartline Literary and is a member of Romance Writers of America, American Christian Fiction Writers, secretary for the Indiana ACFW Chapter (Hoosier Ink), and associate member of the Great Lakes ACFW Chapter.
The Everstone Chronicles is Dawn's first series with Whitaker House. They were originally released as eBooks, but will all be released in paperback Fall 2015.
Dawn's debut novel, The Hesitant Heiress, is the winner of the 2015 Birmingham RWA Gayle Wilson Award of Excellence for the inspirational category, the winner of the 2015 Wisconsin RWA Write Touch Readers' Award for the Inspirational category and is currently a finalist in the 2015 Carol Awards—ACFW's recognition for the best Christian fiction published by traditional publishing houses in the previous calendar year.
Relz Reviewz Extras
Character spotlight on Dexter & Estella (The Captive Imposter)
Visit Dawn's website and blog
Buy at Amazon: The Hesitant Heiress or Koorong