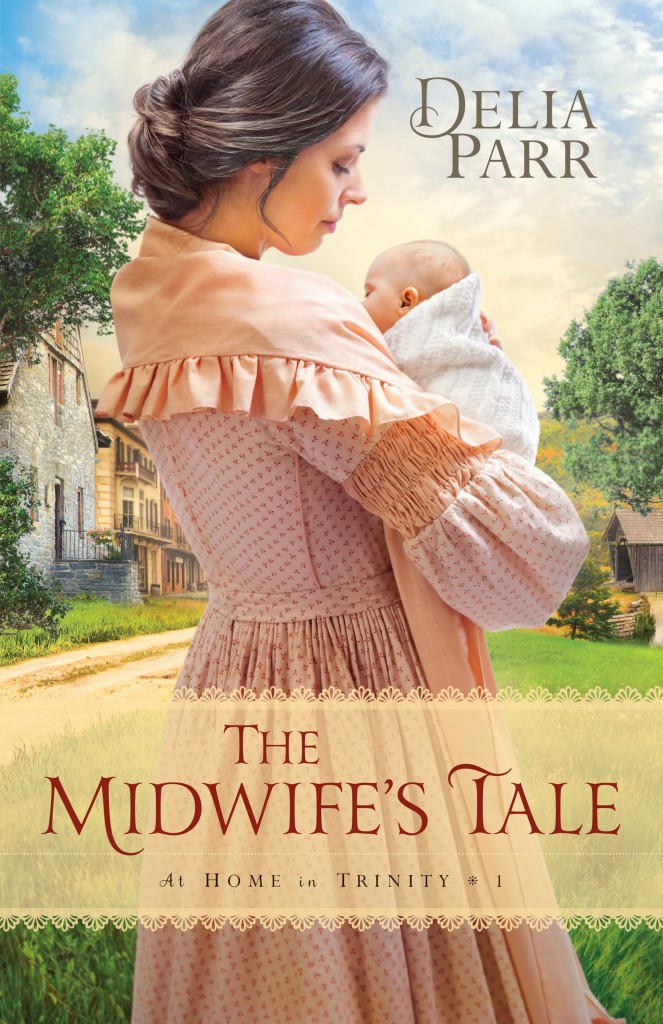 Meet a midwife and a mayor in
Delia Parr's
historical novel
The Midwife's Tale
Bethany House
********
The Story

Martha Cade comes from a long line of midwives who have served the families of Trinity, Pennsylvania, for generations. A widow with two grown children, she's hopeful that her daughter will follow in her footsteps, but when Victoria runs off, Martha's world is shattered.

Worse, a new doctor has arrived in town, threatening her job, and she can't remember a time when her faith has been tested more. Still determined to do the work she knows God intended for her, Martha is unprepared for all that waits ahead. Whether it's trying to stop a town scandal, mending broken relationships, or feeling the first whispers of an unexpected romance, she faces every trial and every opportunity with hope and faith.
Introducing Martha & Thomas
Brief physical description
Martha Cade is in her early forties.  She is average height, a bit plump with womanly curves, brown hair tinged with gray, and a splash of freckles across her face.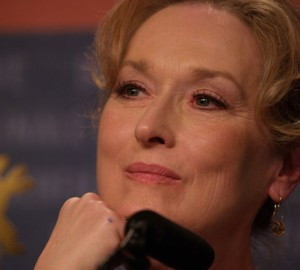 Thomas Dillon is tall and lean.  With dark hair and gray eyes, he is very handsome and a charmer.
Resembles . . .
Martha would resemble Meryl Streep in body type and she would have that glow of inner goodness about her that we often see in Streep's characters.
Thomas would resemble Hugh Jackman.
Strengths and Weaknesses
Martha has a strong faith and a strong moral code that guides her life.  She is absolutely committed to helping others and fulfilling her duties.  Her weakness?  Sweets!
Thomas is also a man of great character with a sense of duty and devotion to  faith, family and community.  He is a genuine good guy, inside and out.  His one weakness is Martha, and he tends to be overprotective.
Quirks
Martha loves to eat her dessert first or have dinner/supper that consists entirely of desserts!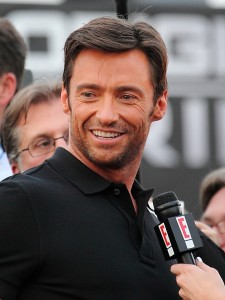 Thomas had a bad experience with birds and is a bit phobic around them.
Your inspiration for the characters
My midwife, Martha Cade, is based on a real-life midwife, Martha Ballard, who was a midwife who lived and worked in the late eighteenth and early nineteenth century.  She would be akin to being Martha Cade's mother or grandmother.   Her story is told in A Midwife's Tale:  The Life of Martha Ballard, Based on Her Diary, 1785 – 1812 by Laurel Thacher Ulrich which is a Pulitzer prize-winning book.   For anyone interested in the history of midwifery in the United States, I highly recommend Ulrich's book.
To be completely honest,  my inspiration for Thomas was my Dad.  He was not wealthy or influential, like Thomas, but he was a man of character and I modeled Thomas's character on my father, who just happened to be tall, dark and handsome in my eyes!
Background to the story
All of my historical novels take place in the nineteenth century during the antebellum period.  It's my favorite time period,  and after reading Ulrich's book, I wanted to write a story about a  midwife during that period,  when midwives were being challenged by doctors and forced out of their practice as a way of making that challenge to women come alive.  I hope Martha Cade will do that for my readers.   I also wanted to recreate what life was like in early America when most folks lived in small communities like Trinity.
Thanks Delia
Relz Reviewz Extras
Review of Hearts Awakening
Buy at Amazon: The Midwife's Tale or Koorong
Photo credit:  "HughJackmanApr09b" by Grant Brummett. Licensed under CC BY-SA 3.0 via Wikimedia Commons https://commons.wikimedia.org/wiki/File:HughJackmanApr09b.jpg#/media/File:HughJackmanApr09b.jpg