ER nurse Jordyn Redwood has just released her debut medical suspense novel
 "Proof"
Available from Kregel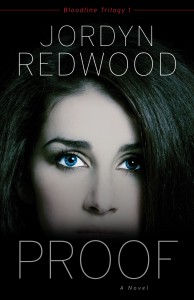 The Story
Dr. Lilly Reeves is a young, accomplished ER physician with her whole life ahead of her. But that life instantly changes when she becomes the fifth victim of a serial rapist. Believing it's the only way to recover her reputation and secure peace for herself, Lilly sets out to find–and punish–her assailant.
Sporting a mysterious tattoo and unusually colored eyes, the rapist should be easy to identify. He even leaves what police would consider solid evidence. But when Lilly believes she has found him, DNA testing clears him as a suspect.
How can she prove he is guilty, if science says he is not?
Enjoy meeting Lilly & Nathan!
Brief physical description
Lilly Reeves: About 5'8". Thin, athletic. Black, straight hair. Piercing blue eyes.
Nathan Long: About 6' tall. Brown hair and blue eyes.
Actor/famous person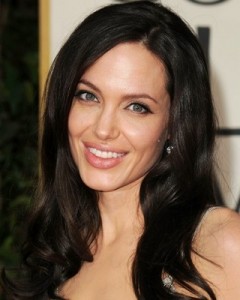 Lilly Reeves: Angelina Jolie
Nathan Long: Harry Connick, Jr.
Strengths and weaknesses
Lilly: Is one tough cookie. She's used to living independently and as an ER physician, being a leader during times of chaos. She's a skilled martial arts enthusiast and handy with a firearm. However, Lilly's independent streak also makes it hard for her to ask for help. It takes a lot for her to trust someone.
Nathan: Is the quiet, contemplative type. He's got that gut instinct that gives him excellent interviewing skills as he works as a detective. He's loyal. Nathan finds it hard to let go of his past, when a decision he made as a former FBI negotiator caused people to die. Nathan likes things just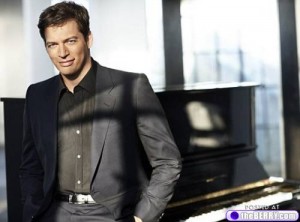 right and this causes conflict between him and his really laid back partner, Brett Sawyer. He likes highlighters.
Your inspiration for the character
For Lilly I wanted a strong, independent woman that had trouble being vulnerable yet a man who was strong enough to take on her don't-mess-with-me attitude. Lilly needs someone sensitive enough to trust—someone who can break through all these walls she's put up.
Background to the story
Lilly is the fifth victim of a serial rapist. Nathan is the detective assigned to her case. When DNA evidence clears the primary suspect, it's up to Lilly and Nathan to unravel the mystery of his DNA to put a malicious criminal in jail.
Thanks Jordyn
Relz Reviewz Extras
Jordyn's Author Alert
Visit Jordyn's website and blog
Visit Medical Edge
Buy Proof from Amazon