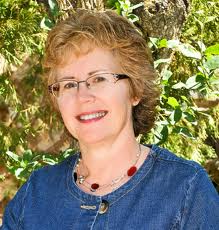 Carol Cox loves history, mystery and romance and all three feature in her latest novel, Love in Disguise.
Enjoy getting to know Carol a little more at Relz Reviewz
What appeals to you most about writing fiction?
I love being able to travel to a different time and place where I can see life through the eyes of my characters. No matter what time period people lived in, it seems they all faced similar problems. Fiction offers a wonderful opportunity to take a step back and look at issues we deal with today from a different perspective.
Why Christian fiction?
I'm a Christian who happens to write fiction, and so my stories reflect my worldview and the values that are important to me. My primary goal in writing is to offer a good story, not to preach a sermon. The theme of the book should be a seamless part of the story rather than a moral lesson that is tacked on to make a point. Jesus showed the power of story through His use of parables, and what better example can a storyteller follow?
Name five things you can't live without
My Bible, my family, my laptop (with a good Wi-Fi connection), chocolate (the darker the better), and an occasional trip to the beach . . . or at least someplace where the landscape is green and has lots of water. Remember, I'm from Arizona, and we don't have an abundance of water around here.
Favourite book ~ Favourite movie ~ Favourite TV show

I'm terrible at picking favorites, so let me just give you some general categories. When it comes to books, I love reading anything by P.G. Wodehouse. Movies? I'm a sucker for the old classic screwball comedies. As for TV, I'm a long-time fan of Castle and NCIS, and I can hardly wait for the next season of Once Upon a Time to begin.
Where is the most interesting place you have been?
I spent a year and a half in Germany when my husband was stationed there during the early days of our marriage. The sense of stepping back into history was overwhelming. Castles, walled cities, and incredible scenery—it was the stuff that a writer's dreams are made of! I would love to go back there for an extended visit someday.
What did you want to be when you grew up?
I wanted to be a writer, a mom, and live in the country. By God's grace, I've been able to do all of those things, and I'm immensely grateful!
What are two things people might be surprised to know about you?
I enjoy sewing replicas of 19th-century clothing. I have a number of patterns from that time period, and I'm always on the lookout for more. At the moment, I'm trying to get up enough nerve to start work on an 1880's style polonaise that features tons of ruching.
My husband is a bi-vocational pastor, and at one point we owned and operated an appliance repair shop. While most of my time was spent answering the phone and scheduling service calls, I turned out to be a whiz at replacing water pumps on Maytag washers . . . and I wasn't nearly as lonely as that Maytag repairman in the old TV commercials!
Love in Disguise
When costume-maker Ellie Moore suddenly finds herself out of a job in the middle of a bleak Chicago winter, she uses her knowledge of theatrical disguise to secure a position as an undercover operative with the Pinkerton Detective Agency. Her assignment: find the culprit behind the theft of silver shipped from the mines near Pickford, Arizona. Disguised as Lavinia Stewart, a middle-aged widow, Ellie begins her investigation. Soon she finds she must also pose as the dazzling young Jessie Monroe, whose vivacious personality encourages people to talk.
Mine owner Steven Pierce is about to lose his business after the theft of several bullion shipments–until hope arrives in the unlikely form of Lavinia Stewart, who offers to invest in Steven's mine. In his wildest dreams, Steven never expected to be rescued by an inquisitive gray-haired widow…or to fall head over heels for Lavinia's captivating niece, Jessie. But then the thieves come after both Lavinia and Jessie. Ellie isn't safe no matter which character she plays!
Will she be forced to reveal her true identity before the criminals are caught? What will Steven do when he discovers the woman he loves doesn't exist?
Which character did you connect to the most?
That would be Ellie Moore, the heroine of Love in Disguise. Ellie has a hard time seeing herself as acceptable, and she struggles with discovering a sense of self-worth. I think many of us have faced that same challenge on some level in our own lives.
Which character was the most difficult to write?
I don't want to give away any spoilers, so let's just say that I found it hard to write about one of villains in the book. It's a little creepy having to get into the mindset of a character who wants to cause harm to someone else.
What was your favourite scene to write 
Since silver mining plays such a part in the story, I did extensive onsite research in southern Arizona, touring the Goodenough Mine in Tombstone as well as Colossal Cave and Kartchner Caverns to get a feel of what it would be like to spend a good deal of time underground. Again, I don't want to give anything away, but those tours went beyond providing helpful information and gave me the inspiration for several pivotal scenes in the book.
What's next in your writing pipeline?
I'm currently at work on the edits for another historical romantic suspense set in Arizona. Look for it to come out in 2013. In this one, the hero—a widower with an ornery young son—and the heroine—a former governess who's tired of dealing with unruly children—are vying for control of a mercantile while dealing with an array of demanding customers and quirky townspeople, as well as trying to find out who's behind the sinister happenings that have been plaguing the town. I'm having just as much fun with this one as I did with Love in Disguise!
Relz Reviewz Extras
Visit Carol's website and journal
Buy Love in Disguise at Amazon or Koorong
Enter the amazing Love in Disguise giveaway