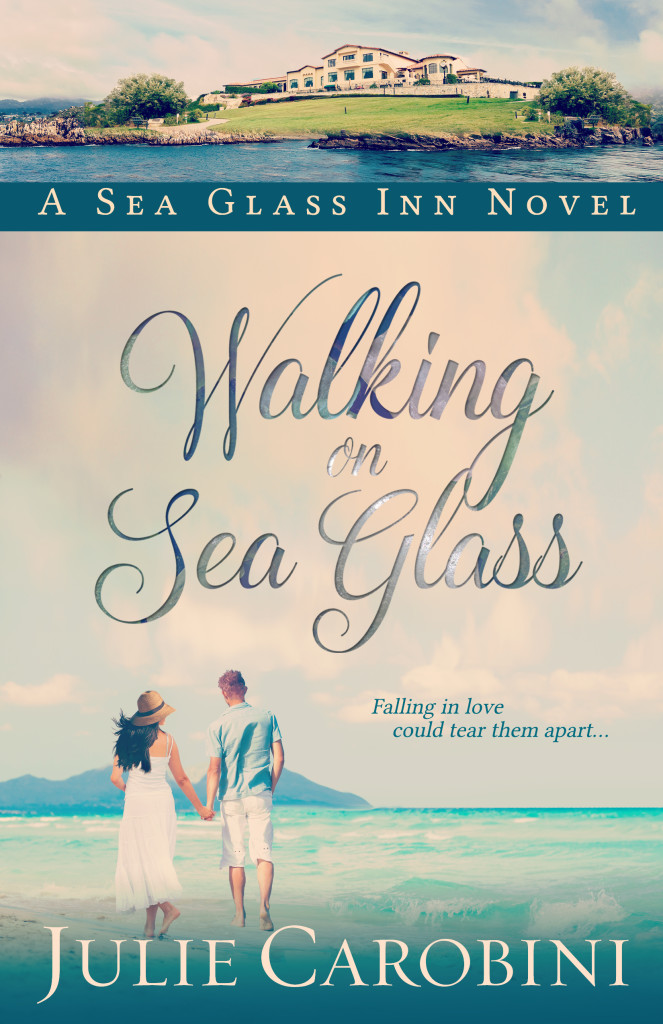 Meet a hotel concierge and an entrepreneur in 
Julie Carobini's
contemporary romance
Walking on Sea Glass
Dolphin Gate Books
*********
The Story

Falling in love could tear them apart …

Suddenly single, Liddy Buckle flees the desert to work at an up-and-coming seaside resort with her best friend, Meg. The breezy backdrop of an inn by the sea offers Liddy the dream of starting fresh, but soon she is shocked to discover another setback brewing in her life. Despite the battle that lies ahead, she finds herself drawn to Beau Quinn, a captivating widower with a wounded heart of his own.

As Beau and Liddy's burgeoning relationship attempts to survive, will Liddy have the courage to trust a man again–especially one as emotionally fragile as Beau? Can Beau commit to a woman facing a challenging recovery?

And what is going on behind the scenes at Sea Glass Inn, where late night deliveries and secret meetings are spoken about in whispers?Set in a fictional California seaside town, Walking on Sea Glass weaves a romantic story of courage, faith, and the power of true love.

Kathryn Cushman, author of Finding Me and Fading Starlight, calls Walking on Sea Glass "A poignant story of loss, overcoming, and finding joy along the way."
Introducing Liddy & Beau
Brief physical description
Liddy Buckle, age 25, runner's body, deep brown eyes and hair, mid-length waves
Beau Quinn, age 33, kaleidoscope-colored eyes (green, gold, hint of blue), deep red, almost brown hair, short scruffy beard at times.
Resembles…  This couple reminds me of Liddy and Beau, except for the winter clothing part 😉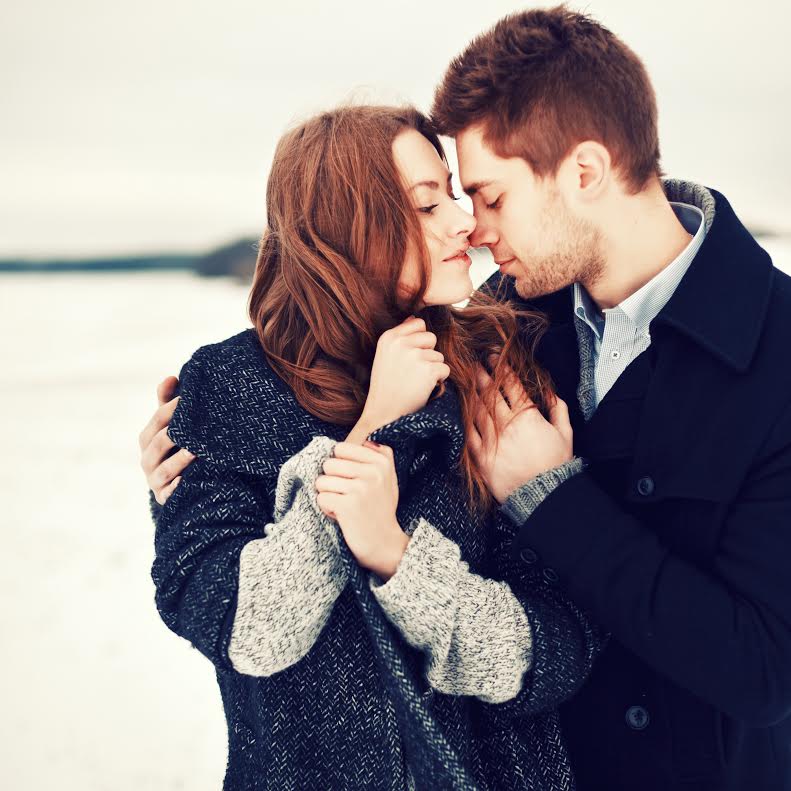 Strengths and weaknesses
Liddy Buckle, age 25, hotel concierge, divorced
Strengths: Strong runner, a fighter (as in she fights against her personal struggles, both physical and emotional), and curious, which helps her excel at work.
Weaknesses: Impulsive, stubborn
Beau Quinn, age 33, owner of a digital marketing company, widower
Strengths: A gentleman, athletic, smart
Weaknesses: Cautious, serious
Your inspiration for the character
Well, Liddy and Beau were originally inspired by my husband and me—when we were, um, younger—but as the story unfolded, they quickly became their own people. Much easier to put words in their mouths that way :).
Background to the story
My husband, Dan, and I met during a tough season in both of our lives. When I think about it, even all this time later, I'm still amazed that we met when we did—and still ended up together.
Through the years Dan has said, "You should write about us." And to some extent I have because every hero I've ever written exudes the strength and love and commitment that Dan has shown me. That's why I've swooned over each and every one of them! (Sappy, I know :))
In writing this particular story, though, I dipped deeper into the well of experience and brushed up against memories that, although they played out long ago, are forever seared on my heart. This novel is fiction, but some scenes are inspired by those memories. I never worked as a concierge or drove a jeep like Liddy, but the tale of two people who fall in love knowing that it could ultimately tear them apart is a story from the pages of my own life.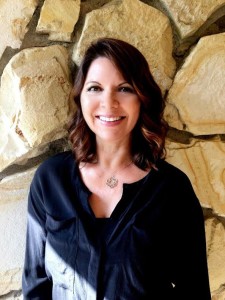 JULIE CAROBINI is the bestselling author of The Christmas Thief, the Chocolate Series, and the Otter Bay Novels: Sweet Waters, A Shore Thing, and Fade to Blue. She has won numerous awards, and RT Book Reviews says, "Carobini has a talent for creating characters that come alive." Julie lives in California with her family and loves all things coastal (except sharks). Please sign up for her occasional newsletter, where you'll learn about new releases and freebies: www.juliecarobini.com
Thanks Julie!
Relz Reviewz Extras
All things Carobini @ RelzReviewz
Visit Julie's website and blog
Buy at Amazon: Walking on Sea Glass