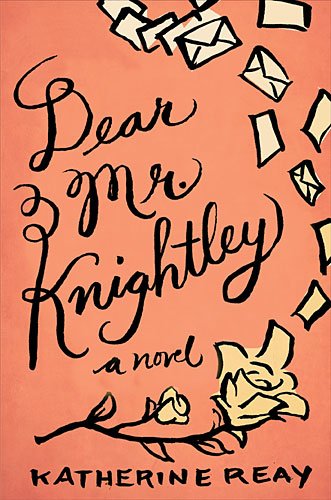 Meet an athlete in
Katherine Reay's
contemporary novel
Dear Mr Knightley
Thomas Nelson
The Story
Samantha Moore has always hidden behind the words of others—namely, her favorite characters in literature. Now, she will learn to write her own story—by giving that story to a complete stranger.
Sam is, to say the least, bookish. An English major of the highest order, her diet has always been Austen, Dickens, and Shakespeare. The problem is, both her prose and conversation tend to be more Elizabeth Bennet than Samantha Moore.
But life for the twenty-three-year-old orphan is about to get stranger than fiction. An anonymous, Dickensian benefactor (calling himself Mr. Knightley) offers to put Sam through Northwestern University's prestigious Medill School of Journalism. There is only one catch: Sam must write frequent letters to the mysterious donor, detailing her progress.
As Sam's dark memory mingles with that of eligible novelist Alex Powell, her letters to Mr. Knightley become increasingly confessional. While Alex draws Sam into a world of warmth and literature that feels like it's straight out of a book, old secrets are drawn to light. And as Sam learns to love and trust Alex and herself, she learns once again how quickly trust can be broken.
Enjoy meeting Sam
Brief physical description
Samantha Moore is 5'10" and thin. She's a runner. She has long brown curly hair, brown eyes and eyebrows that rival "Oscar the Grouch" – at least that's what she claims.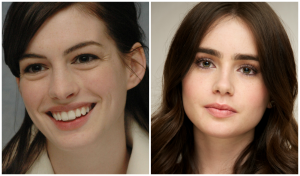 Resembles…
She reminds me a bit of Anne Hathaway several years ago or, perhaps, Lily Collins. They both have the dark hair and eyebrows. I guess that makes her pretty darn gorgeous, right?
Strengths and weaknesses
Sam is tremendously courageous and she's a survivor, but she doesn't see that in herself and that's a primary weakness. She sees things fairly clearly, but doesn't trust her instincts. And she's a super hard worker who fears she'll never measure up. What a conflicted young woman she is.
Quirk (if any)
Hmm… She hides behind literary characters
Seriously, it's a major quirk and it's gotta go.
Your inspiration for the character
Tough one… saying "Me" would reveal way too much. And Sam isn't me. Really, she is an amalgam of me and my favourite literary characters and my sister and my friends and favourites from the movies. She is what I call a "best parts version" taking bits of a lot of influences and mixing them together. She came out just right.
Background to the story
I started Dear Mr. Knightley while recovering from an injury in 2009. I was housebound for several months recovering, praying, reading and, eventually, writing. I canvassed all the Austen novels first – my "home base" when reading – and then read Webster, Dumas, Dickens, the Brontes…. The idea started to roll from there. I saw a character pushed by her past and started to play with how that would and could define her future. Sam and all the wonderful people, literary and real, surrounding her started to form.
Thanks Katherine!
Relz Reviewz Extras
Review of Dear Mr Knightley
Katherine's Author Alert
Katherine's Mad Minute
Visit Katherine's website and blog
Buy Dear Mr Knightley from Amazon or Koorong