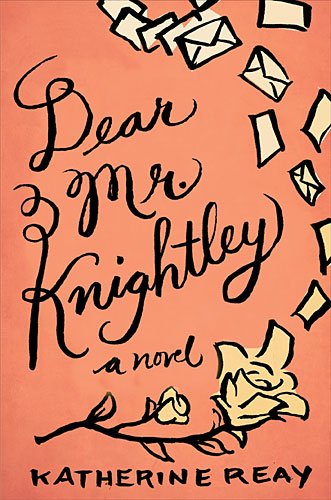 Synopsis:~
Samantha Moore has always hidden behind the words of others—namely, her favorite characters in literature. Now, she will learn to write her own story—by giving that story to a complete stranger.
Sam is, to say the least, bookish. An English major of the highest order, her diet has always been Austen, Dickens, and Shakespeare. The problem is, both her prose and conversation tend to be more Elizabeth Bennet than Samantha Moore.
But life for the twenty-three-year-old orphan is about to get stranger than fiction. An anonymous, Dickensian benefactor (calling himself Mr. Knightley) offers to put Sam through Northwestern University's prestigious Medill School of Journalism. There is only one catch: Sam must write frequent letters to the mysterious donor, detailing her progress.
As Sam's dark memory mingles with that of eligible novelist Alex Powell, her letters to Mr. Knightley become increasingly confessional. While Alex draws Sam into a world of warmth and literature that feels like it's straight out of a book, old secrets are drawn to light. And as Sam learns to love and trust Alex and herself, she learns once again how quickly trust can be broken.
Reminding us all that our own true character is not meant to be hidden, Reay's debut novel follows one young woman's journey as she sheds her protective persona and embraces the person she was meant to become.
My take:~
Sometimes you are given a gift that everyone assures you will be delightful but you aren't entirely sure the contents will be too your liking. The wrapping is appealing and the shape looks intriguing but you are still uncertain. You open it up and you are surprised by its unique richness and you wonder why you ever doubted!  That was Katherine Reay's debut novel for me. I loved the premise, the cover was beautifully fanciful but a book composed entirely of letters? To write such an epistolary novel and pull it off successfully is hard – and a debut novelist? I admit to a little skepticism but I'm thrilled to say Katherine pulled it off beautifully, and then some!
Dear Mr. Knightley captivated me, heart and soul, from beginning to end. The characters are beguiling to a fault ~ Sam's awkwardness, Kyle's brokeness, Mrs Muir's gentleness, Alex's charm, the Professor's protectiveness ~ each quickly wove their way into my heart. Katherine is a master of emotive prose, easily evoking my empathy, anger, passion, and eventually tears as Sam discovers that she is precious and worthy of love. There is a cleverness to Katherine's writing that is deeply refreshing  ~ wry humour, romantic tenderness, and heart shattering honesty pour from these pages, as do wonderful quotes from the classics that readers will delight in discovering. Simply put, I adored this story and am thrilled beyond measure that 2014 will bring me another dose of Katherine's fabulous talent with Lizzy and Jane. Until then, I will comfort myself with additional readings of Dear Mr. Knightley ~ yes, it is that good!
With thanks to Thomas Nelson and Litfuse for my review copy
Relz Reviewz Extras
Katherine's Author Alert
Katherine's Mad Minute
Visit Katherine's website and blog
Buy Dear Mr Knightley from Amazon or Koorong