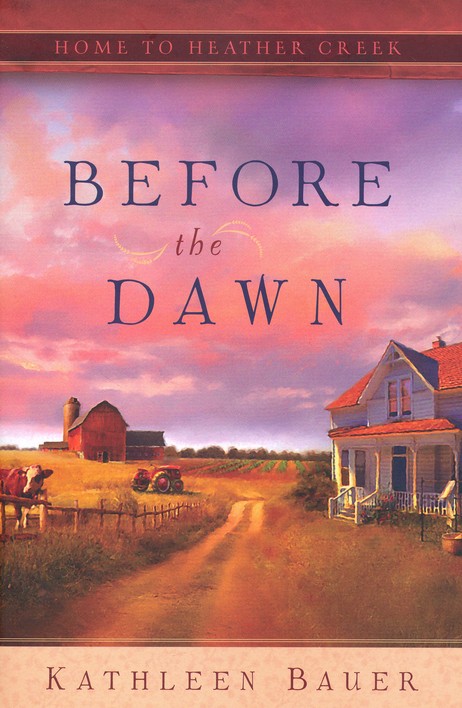 Meet a grandmother in
Kathleen Bauer's
contemporary novel
Before the Dawn
Guideposts
The Story
Charlotte Stevenson's world is turned upside-down by the death of her daughter, Denise, whose three children are now coming to Nebraska to live on Heather Creek Farm. Sam is fiercely protective of his younger siblings; Emily desperately misses her friends; and young Christopher, a sweet soul, just wants to fit in. While Charlotte helps the grandchildren she barely knows adjust to their new life, she also wrestles with her own grief.
What if she makes the same mistakes she made with Denise? Is this her chance to make things right?
The miracle of new life, along with God's healing touch, reminds all of them that it's always darkest just before the dawn.
Kathleen Bauer is the pen name for a team of writers who have come together to create the Home to Heather Creek series. Before the Dawn is written by Carolyne Aarsen.
Enjoy meeting Charlotte
Brief physical description
Charlotte is 64, neither tall nor short—the kind of person that blends in a crowd. She has short, brown hair, graying around the sides, and she keeps slim with farm chores and taking care of the house. She has intense blue eyes and wears comfortable clothes, usually slacks and t-shirts, around the house.
Resembles…
Charlotte reminds me of Helen Mirren without the English accent.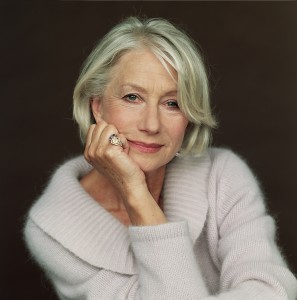 Strengths and weaknesses
Charlotte is gentle and faithful but loves to have a good time. She wants to do right by her grandchildren but is afraid of repeating the mistakes she made with her daughter, which caused Denise to elope and cut off all ties—an estrangement that haunts Charlotte still. She loves making quilts, cooking and preparing food for her family. Trouble is her granddaughter, Emily, is a vegetarian, which creates some new challenges for Charlotte. She is determined, however, to make a home for the children.

Your inspiration for the character
As series writers, we were given the characters and the description. Initially I drew on a variety of women in my life—my mother, my mother-in-law, various women in our farming community—but over time she became a person in her own right. After awhile she was simply Charlotte.
Background to the story
Bob and Charlotte have always regretted their estrangement with their youngest of three children, Denise. They had always hoped to mend the rift between them when she left the farm to be with a man they thought totally unsuitable for her. But then Denise died, a divorced, single mom leaving three children behind. Bob and Charlotte take Emily, Sam, and Christopher in and move them from San Diego to their farm in Nebraska. The children resent moving from the city to a farm and are still grieving the loss of their mother. Bob and Charlotte are grieving as well but must put the needs of the children first.
Before the Dawn is the first book dealing with the changing relationship between grandparents who barely know their grandchildren and young kids who have had to adjust to many traumatic and radical changes in their lives. Throughout the book, Bob and Charlotte depend on their friends and community and trust in God to bring them from through this dark place to a place of light and love.
Thanks Carolyne aka Kathleen!
Relz Reviewz Extras
Visit Carolyn Aarsen's website and blog
Buy Before the Dawn from Amazon or Koorong