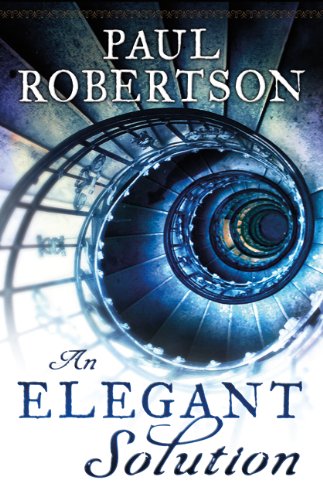 Meet a young mathematican in
Paul Robertson's
historical suspense
An Elegant Solution
Bethany House
The Story
For young Leonhard Euler, the Bernoulli family have been more than just friends. Master Johann has been a demanding mentor, and his sons have been Leonhard's allies and companions. But it is also a family torn by jealousy and distrust. Father and sons are engaged in a ruthless competition for prestige among the mathematical elites of Europe, especially the greatest prize: the Chair of Mathematics at the University of Basel, which Johann holds and his sons want. And now, their aspirations may have turned deadly.
Lured into an investigation of the suspicious death of Uncle Jacob twenty years ago, Leonhard soon realizes there's more at stake than even a prominent appointment. Surrounded by the most brilliant–and cunning–minds of his generation, Leonhard is forced to see how dangerous his world is. His studies in mathematics have always been entwined with his thoughts on theology, and now, caught in a deadly battle of wills, he'll need both his genius and his faith to survive.
Enjoy meeting Leohnard
Brief physical description
Leonhard is an 18 year old Swiss college student in the early 1700's. His own description of himself:
"I was not a man of gravity. I wasn't imposing, as Master Johann was. I wasn't formidable, nor solid. I didn't have years of wisdom written on me. I was only somewhat tall and gangling, with a voice pitched like an old cat, and eyes too large and close about my angular nose.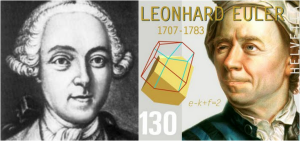 "But what I spoke to those men was full, great truth."
Resembles…
Himself!
Strengths and weaknesses 
Leonhard has great faith in God, and in God's laws of creation. He's friendly and hard working, but insecure and overly humble.
Quirk (if any) 
Very passionate about mathematics – not a quirk, but a defining characteristic.
Your inspiration for the character 
Leonhard Euler is an historical character, a famous mathematician and philosopher, and a by his own writings, a very firm Christian.
Background to the story
Leonhard studied under Johann Bernoulli of the also famous family of mathematicians. The family was well known for its bitterness and arguments, especially between Johann and his older brother Jacob – whose death is the starting point of the story.
Thanks Paul!
Relz Reviewz Extras
Visit Paul's website
Buy An Elegant Solution at Amazon or Koorong