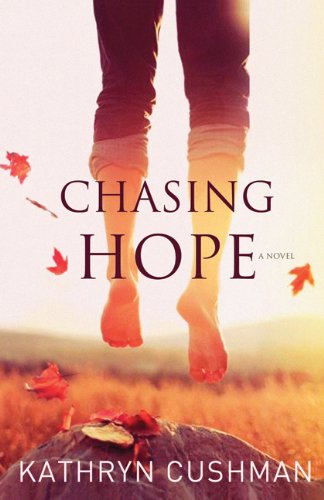 Meet a past champion and a runner in
Kathryn Cushman's
contemporary novel
Chasing Hope
Bethany House
The Story
A Personal Drama of Shattered Dreams and Second Chances
A talented runner fully committed to Olympic dreams, Sabrina Rice's future was shattered by a devastating diagnosis. One forfeited scholarship and several years later, she has new goals and dreams that have nothing to do with running–something that's become far too painful to think on.
Until the day she sees Brandy Philip running across the community college campus, easily outpacing security. Sabrina immediately recognizes world-class speed, and it's all the more painful that it belongs to a teenage graffiti artist. When a chance encounter brings the two young women together, Sabrina becomes Brandy's best hope for staying out of juvenile hall. Soon, Sabrina begins to feel an uncomfortable nudge that her new life is just about to be toppled…that God may be calling her to minister to this talented but troubled girl.
Enjoy meeting Sabrina & Brandy
Resembles…
Sabrina—Jennifer Lawrence with deep blue eyes
Brandy- Hayley Kiyoko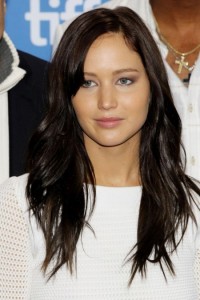 Strengths and weaknesses
Sabrina: strengths- Sabrina is a hard worker to a fault. She is driven, and a total perfectionist—which sometimes works as her weakness, as well.
Weaknesses- Sabrina stuffs her grief, which tends to work itself out in other ways.
Brandy: strengths- Spunky. Brandy is a survivor in spite of terrible circumstances. She is also good-hearted way deep down.
Weaknesses- Brandy doesn't trust anyone because of her childhood. She also looks for the easy way out.
Your inspiration for the character
Sabrina- My daughter who struggles with some of the same medical conditions as Sabrina inspired this story. Though not exactly the same, there are many similarities.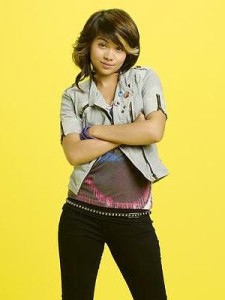 Brandy- Brandy isn't based on anyone that I know or have been around. She's just a spunky underdog that I created because I knew I would like her.
Background to the story
Sabrina was a world-class athlete with dreams of Olympic glory. After she is sidelined due to a devastating diagnosis, she pours all of her energy into her studies and completely changes the direction for her life, refusing to look back.
Brandy is a troublemaking teenager from the get go. She also has an absurd natural talent for running.
Sabrina and Brandy dislike each other from the moment they meet, but Sabrina is Brandy's best hope for staying out of Juvenile Hall. It soon becomes apparent that this is something that neither of them want, but perhaps both of them need.
Thanks so much, Katie!
Relz Reviewz Extras
Get to know Katie Cushman
Visit Katie's website and blog
Buy Chasing Hope at Amazon or Koorong