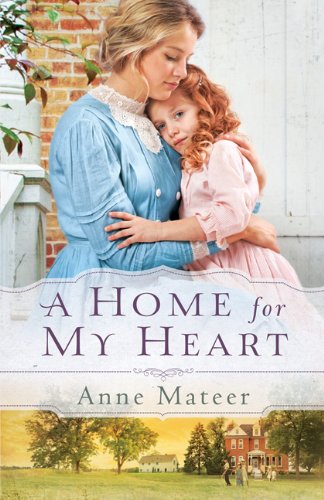 Meet an orphan and a farmer in
Anne Mateer's
historical romance
A Home for My Heart
Bethany House
The Story
Sadie Sillsby works as the assistant to the matron at the Raystown Home for Orphan and Friendless Children and dreams of the day she'll marry her beau, Blaine. But when the matron surprises everyone by announcing her own engagement, Sadie is suddenly next in line for the job. For a young woman who was once an orphan herself, a shot at such an esteemed position is a wish come true.
But the matron of the Home cannot be married. Is Sadie willing to give up her dreams of a life with Blaine and a family of her own? Is she prepared to forgo daily involvement with the children as she instead manages the financial, legal, and logistical aspects of the orphanage? And when it's revealed that the Home is spending a lot more money than it's taking in, can Sadie turn things around before the place is forced to close forever?
Enjoy meeting Sadie & Blaine
Brief physical description
Sadie Sillsby is a young woman in her early 20s. She is of medium height with brown hair. She has a few curves instead of the petite and delicate figure of her friend and mentor. She has a bright smile, kind eyes, and a way of setting people–especially children–at ease.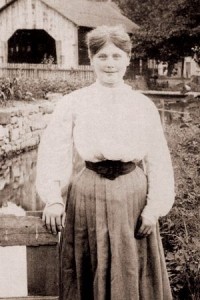 Blaine Wellsmith isn't typically handsome. His nose is slightly large. His dark hair and eyes make him often appear brooding, although his heart is soft as new-fallen snow. He is tall and broad and sturdy. He's a farmer who loves his land.
Resembles…
I have a hard time choosing my characters'  appearance from current celebrities, but I often find them in photos of the time period in which I am writing! Such is the case with both Sadie and Blaine. The minute my eyes met theirs, I just knew!
Strengths and weaknesses
Sadie's strengths are her tender heart and her optimism. She truly loves the people around her and would do anything to help them, and she always assumes right will win in the end. But her strengths often lead her to act impulsively, which is a weakness. She often takes on more than she can handle and sometimes she takes helping others to the point of enablement.
Blaine is a man with a strong work ethic. He is extremely generous with both his resources and his time. He is quiet and steadfast and loyal, often doing his good deeds without any acclaim. But Blaine can be stubborn, too, especially when he believes himself to be right. And he is not the best communicator of what is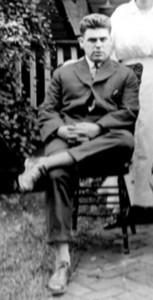 going on in his head!
Your inspiration for the character
Both Sadie and Blaine were inspired by my research. The Huntingdon Home for Orphan and Friendless Children operated in central Pennsylvania from the late 1800s to the 1920s or 1930s. Sadie and Blaine are a conglomeration of bits and pieces of people involved in the home as well as some inspiration from the wonderful moms and dads I know who have opened their homes to children not born to them but who have become theirs all the same.
Background to the story
A Home for My Heart come into being when I started researching my husband's home town. My desire was to write a story set in its rich history, a kind of love letter to the family I married into. One of the historical society websites detailed an orphan home that grew out of a revival on the college campus in the 1880s. The minute I read that bit of history, I knew I wanted to write a story about that place! The most amazing thing was that documents long forgotten were discovered during the weekend I was in town researching! God is so good!
Thanks Anne!
Relz Reviewz Extras
Review of At Every Turn
Visit Anne's website
Buy A Home for My Heart from Amazon or Koorong