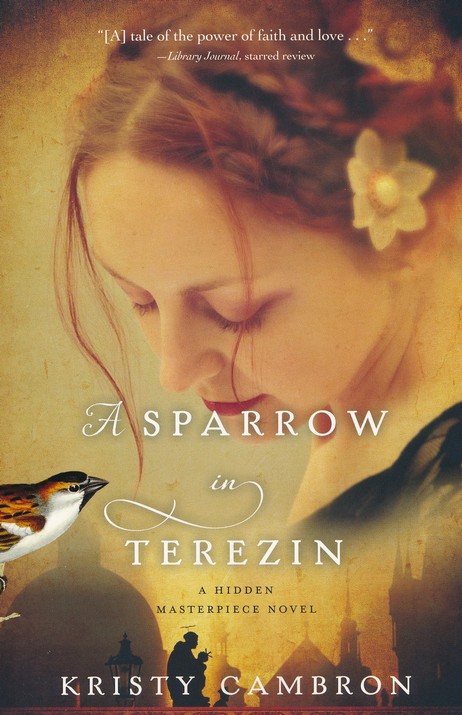 Meet an art historian and a reporter in
Kristy Cambron's
historical romance
A Sparrow in Terezin
Thomas Nelson
The Story
Bound together across time, two women will discover a powerful connection through one survivor's story of hope in the darkest days of a war-torn world.
Present Day—With the grand opening of her new art gallery and a fairytale wedding just around the corner, Sera James feels she's stumbled into a charmed life—until a brutal legal battle against fiancé William Hanover threatens to destroy the perfectly planned future she's planned before it even begins. Now, after an eleventh-hour wedding ceremony and a callous arrest, William faces a decade in prison for a crime he never committed, and Sera must battle the scathing accusations that threaten her family and any hope for a future.
1942—Kája Makovsky narrowly escaped occupied Prague in 1939, and was forced to leave her half-Jewish family behind. Now a reporter for the Daily Telegraph in England, Kája discovers the terror has followed her across the Channel in the shadowy form of the London Blitz. When she learns Jews are being exterminated by the thousands on the continent, Kája has no choice but to return to her mother city, risking her life to smuggle her family to freedom and peace.
Connecting across a century through one little girl, a Holocaust survivor with a foot in each world, these two women will discover a kinship that springs even in the darkest of times. In this tale of hope and survival, Sera and Kája must cling to the faith that sustains and fight to protect all they hold dear—even if it means placing their own futures on the line.
Introducing Kája & Sera
Brief physical description
Kateřina (Kája) Makovský (historical storyline) – Kája has expressive eyes and long, fiery hair, but a softer quality to how she interacts with people. (All except Liam, of course. She stands toe-to-toe with him and I love that hidden moxie about her character.) What's inside makes her outside beauty all that more striking – who wouldn't love to get to write a character like that?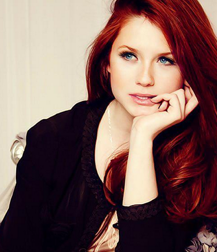 Sera James-Hanover (contemporary storyline) – Sera has this girl-next-door quality about her: a fabulous smile, long brunette hair, and eyes that sparkle just a bit when she finds humor in something. I even love that she rocks the glasses look on occasion.
Resembles…
I saw this photo of Bonnie Wright (of Harry Potter fame) online one day and I said – "There she is. That's Kája!" I wrote the rest of the book – especially focusing on the Terezin scenes – with this version of her in my mind. She has this beauty about her that's understated when compared to the strength and deep intellect in her character. You look at her and it's as if her every emotion will come across her face. It's incredibly honest and I love that about her!
Sera is high on the list of favorite characters I've written. She has this passion for history, in finding something relevant for today in the stories of the past. In short, she's an artsy and bookish gal with heart– just somebody you'd just want to be friends with, you know? Anne Hathaway is perfect for our vision of Sera. She personifies that girl who is unpretentious but wicked-smart, and possesses a loyalty of a friend who will stand by you through thick and thin.
Strengths and weaknesses
Kája's strength isn't obvious to her, and that's what fascinates me! She's able to look into the face of a war zone with this incredible source of determination that pushes her on to save her family. She's untested at the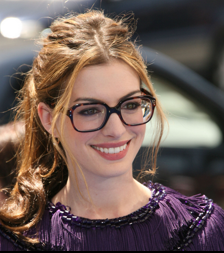 beginning of her journey – which translates into doubt in her own abilities – but she proves herself to be of the strongest brand of bravery there is. I love how she takes what could be a weakness (admitting fear and hopelessness) and uses it to infuse hope in the children of Terezin. That strength she has becomes so much more than she could have imagined.
Sera's not really a wait-and-see kind of girl. If there's a problem, she's going to charge ahead and find a solution. That kind of courage-to-action attitude is so inspiring to me. So many times we can face a daunting task, and I don't know about you, but I'm likely to see it as a roadblock versus an opportunity to shine. I love that Sera's not afraid to risk for the really important things. Yet, that strength to want to fix things can sometimes get her into trouble. It requires her to expose more of her heart than she might be ready to, and sometimes there are consequences when strong emotions get involved. Sera sees it with her husband – she charges ahead to fix a problem they're facing and instead of finding a solution, she finds trust issues that go much deeper than the surface indicated.   

Your inspiration for the character
Kája's story is one I've wanted to write for more than a decade. During research for my degree in art history, I came across a book on the children's art of Terezin, the ghetto and transport camp north of Prague. The stunning images in those pages really affected me. Knowing that of the 15,000 children under the age of 14 who passed through the camp, fewer than one hundred would survive the war was sobering. I wanted to give the little artists a collective voice, to bring light to their images and in some way, tell their story. Kája's unique skillset, her fierce devotion to others and coming from a half-Jew lineage herself made her the ideal character to do that. As the art teacher to these children, it was she who could give them hope and in doing so, keep their story alive long after the war was over.
Sera is like me in many ways. She loves art history. And books. Dreams of Paris. Met her husband and fell in love with him almost immediately. It's this side of her that really came alive for me in the first book in the series. With this second book though, I wanted to tell a new side of the story. The after story. What happens after the perfect moment when the vows are exchanged. It's that story behind the scenes, day by day story that I was interested in – when love is tested, trust is broken, and you have to pick up the pieces of your lives and keep moving forward. It was really important to me that Sera remain loyal to William through the legal battle they faced, but still acknowledge those feelings of having been hurt by someone you love. Marriage is complicated at times. Love can get tangled by some of these real-life issues – I wanted our happy couple to have to weather them, and do it together.

Background to the story
I completed research for both books in the Hidden Masterpiece series more than decade ago for my undergraduate degree in Art History/Research Writing. It was this idea of sustaining hope through horrific circumstances against the backdrop of the Holocaust that refused to leave my mind. I spent as much time as I could combing through the finer details of this time in history. For A Sparrow in Terezin, I went back and studied maps of transport trains to and from Terezin, read Holocaust survivors' accounts, studied the children's art and viewed video tours of the concentration camps on YouTube. I even spent time reviewing bombing records of the London Blitz, city street maps and weather reports from the 1940s, so the London and Norwich scenes in A Sparrow in Terezin would be as authentic as possible. It's really the small details you can pick up in an interview or margin of a history book that work to breathe life into an era that's long passed. I think it's important, especially because history can teach us so much about ourselves and keeping the past alive renders it still relevant to our future.
Thanks Kristy!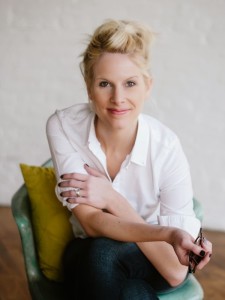 Kristy Cambron fancies life as a vintage-inspired storyteller. Her debut historical novel, The Butterfly and the Violin (Thomas Nelson, 2014), was named to Library Journal's Best Books of 2014, Family Fiction's Top Ten Novels of 2014, and received nominations for RT Reviewers' Choice Awards Best Inspirational Novel of 2014 and the 2015 INSPY Awards for Best Debut Novel. Her second novel, A Sparrow in Terezin (Thomas Nelson, April 2015), was named Library Journal's Reviews' Pick of the Month (Christian Fiction, February 2015) and a Top Pick from RT Book Reviews.
Kristy is an Art/Design Manager at TheGROVEstory.com and holds a degree in Art History from Indiana University. She lives in Indiana with her husband and three football-loving sons, where she can probably be bribed with a coconut mocha latte and a good Christian fiction read.
You can connect with Kristy at:
Facebook: Kristy Cambron | Twitter: @KCambronAuthor  | Instagram: kristycambron
Pinterest: KCambronAuthor | Web:  KristyCambron.com | TheGROVEstory.com
Relz Reviewz Extras
Review of The Butterfly and the Violin
Character spotlight on Adele & Sera
Visit Kristy's website and blog
Buy at Amazon: A Sparrow at Terezin or Koorong