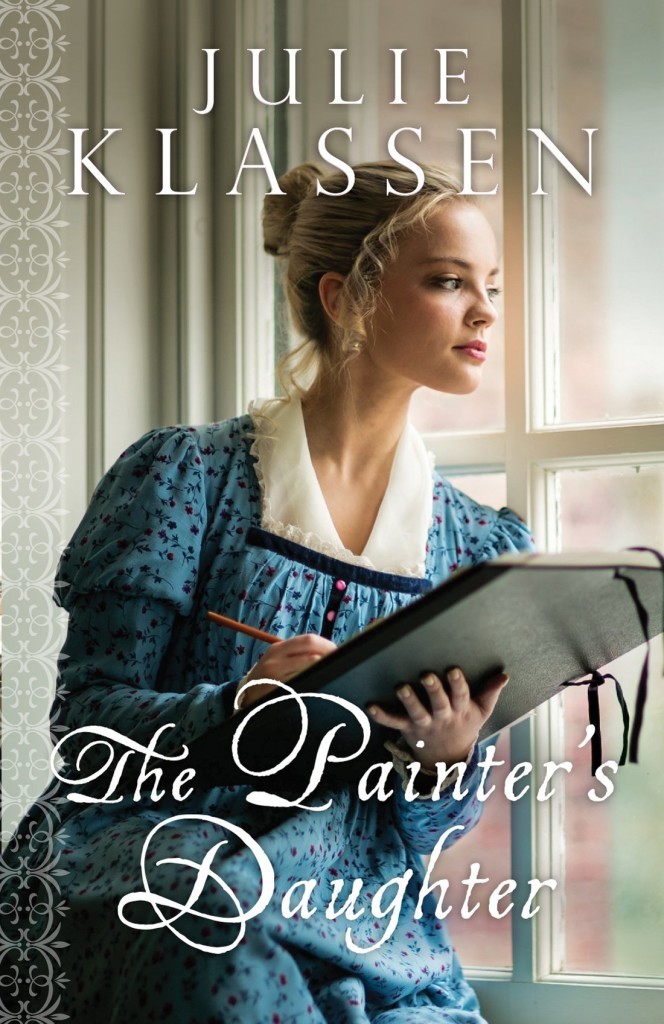 Synopsis:~
Sophie Dupont, daughter of a portrait painter, assists her father in his studio, keeping her own artwork out of sight. She often walks the cliffside path along the north Devon coast, popular with artists and poets. It's where she met the handsome Wesley Overtree, the first man to tell her she's beautiful.
Captain Stephen Overtree is accustomed to taking on his brother's neglected duties. Home on leave, he's sent to find Wesley. Knowing his brother rented a cottage from a fellow painter, he travels to Devonshire and meets Miss Dupont, the painter's daughter. He's startled to recognize her from a miniature portrait he carries with him–one of Wesley's discarded works. But his happiness plummets when he realizes Wesley has left her with child and sailed away to Italy in search of a new muse.
Wanting to do something worthwhile with his life, Stephen proposes to Sophie. He does not offer love, or even a future together, but he can save her from scandal. If he dies in battle, as he believes he will, she'll be a respectable widow with the protection of his family.
Desperate for a way to escape her predicament, Sophie agrees to marry a stranger and travel to his family's estate. But at Overtree Hall, her problems are just beginning. Will she regret marrying Captain Overtree when a repentant Wesley returns? Or will she find herself torn between the father of her child and her growing affection for the husband she barely knows?
My take:~
Julie Klassen's Regency novels have garnered an enthusiastic response from readers since her debut novel, Lady of Milkweed Manor, published eight years ago. Since that time Julie has been named the premiere Inspirational Regency Romance writer many times over and I'm not one bit surprised. Her characterisation and prose are impeccable, her research meticulous and detailed resulting in a complex, evocative, and intriguing tale. The captain has a decidedly Thornton-esque air, which North and South devotees will love. Sophie is both vulnerable and stoic as she comes to grips with her life altering choices. Despite some voices to the contrary, Julie has again penned a beautifully rendered novel that reflects much of 1 Corinthians 13. Julie's content is authentic and real – ever staying true to the time period in circumstance, dialogue, and character response, and faith woven with a subtle and thematic hand. The Painter's Daughter engaged me from beginning to end and I hope readers discern for themselves the message of sacrifice, forgiveness, and grace.
With thanks to Bethany House for my review copy
Relz Reviewz Extras