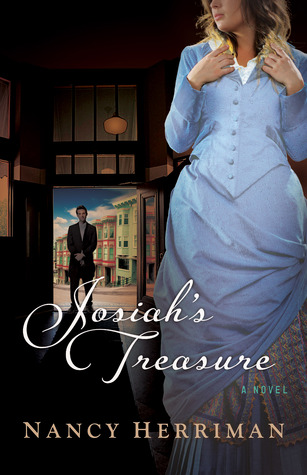 Meet an artist and an angry son in
Nancy Herriman's
historical romance
Josiah's Treasure
Worthy Publishing
The Story
In 1882 Sarah Whittier dreams of opening an art studio run by immigrant women. She plans to use the house left to her by family friend Josiah Cady as collateral for her studio. But will all be lost when the inheritance is challenged by an angry man claiming to be Josiah's son and legal heir?
Rumor of gold nuggets hidden in the house place Sarah's life in danger. Her future uncertain and her safety threatened, Sarah has nowhere to turn. That is, unless she can soften a vengeful man's heart – and they both learn that love is finer than any gold.
Enjoy meeting Sarah & Daniel
Brief physical description
My heroine, Sarah Whittier, is in her early 20s and views herself as nondescript – not unattractive, just unspectacular. She has brown hair with hints of red, chocolate brown eyes and a small dimple in her right cheek. Not liking to draw attention to herself and unable to afford better, she dresses soberly, which makes her appear less lovely than she truly is. Of course, my hero, Daniel, sees the beauty in her.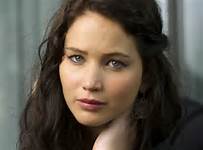 Daniel Cady is in his mid-20s and arrives on the scene with travel-worn clothing and a battered hat. He has dark hair and mossy green eyes and favors lime shaving lotion, a popular scent at the time. He doesn't seem to like to smile, though Sarah will change that.
Resembles…
For Sarah, I think Jennifer Lawrence combines the right characteristics of strength and vulnerability, and might not be considered a 'classic beauty', like my heroine. For Daniel, I think Jake Gyllenhaal would be perfect (and I don't even care that his eyes aren't mossy green!)
Strengths and weaknesses
Sarah's greatest strengths are her gutsy determination to succeed and her compassion for the less fortunate. After a rash and reputation-destroying fling with the wrong man, she came perilously close to living on the gritty streets of San Francisco, and the experience made her strong. She is also a talented artist. The weakness that haunts her most is her longing for family. After losing her mother and siblings in a tornado and finding receiving no affection from the aunt and uncle who take her in, she craves stability and love but isn't certain she will find either of them.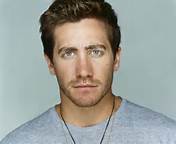 Daniel's strengths are his unwavering commitment to his young sisters and his fundamental decency. His greatest weakness is his unwillingness to release the pain he suffers over his father's abandonment, who went West to strike it rich in the gold fields. Daniel has turned the pain into a bitter desire for retribution, thinking money can buy him the happiness he seeks.
Quirk (if any)
Sarah finds consolation in the act of painting, and she turns to working on her miniatures when she needs to be soothed. As for Daniel, he has a tendency to squash the brim of his hat when he is anxious or agitated. The dark brown porkpie he arrives in is pretty well crushed to death by the end of the book.
Your inspiration for the character
When I realized I wanted to set a story in 1880's San Francisco, I began to consider what sort of woman would strike out on her own in a city like that and at those times. Necessity would drive her, certainly, and she would have to possess a great deal of courage. I also wanted a woman with a past she is trying to forget, as I love stories of people beginning anew. I suppose I draw comfort from writing characters who have made mistakes and are seeking to redeem themselves in some way.
As for Daniel, I started at the central conflict of the story–a man has come to San Francisco to claim the inheritance my heroine is using to finance her business, the inheritance that is legally his. What sort of man, though, might be willing to impoverish a woman and yet remain sympathetic? One, perhaps, who is blinded by his need to punish a father who left his family when he was young. And one who is desperate to provide a loving home for two young sisters dependent upon him. Daniel's character took several turns as I edited the manuscript, however. I hope that, in the end, I got him right.
Background to the story
When I set out to write Josiah's Treasure, my goal was to examine the theme of the unhealthy pursuit of wealth. In the book, several of the characters are obsessed with gaining earthly treasure, in either the form of gold or an inheritance of property or extreme wealth, instead of the treasures of greatest worth–faith and love.
As a city built upon gold-rush wealth, San Francisco became the logical choice of setting for Josiah's Treasure. Not only had people come from all over America to 'strike it rich', people came from all over the world. I am fascinated with the immigrant experience, and find their struggles and triumphs (and failures) provide a rich source of both story elements and characters. I had to include them in the book. In addition, the city offered considerable opportunities for women, more than just about any other city in America at the time. When I encountered an article about two women who, in the 1890s, had founded a San Francisco studio solely featuring female artists, Sarah's business–and passion–was born.
Thank you, Nancy!
Relz Reviewz Extras