Wife, mum, dreamer, editor, traveller
Historical romance author
Glamorous Illusions, Grave Consequences, Glittering Promises
& much more…
~~~~~~~~
What did you do on/for your 13th birthday?
My first boy-girl party. I remember a water balloon fight, my next door neighbor/crush being there, and lots of giggling.
What 3 adjectives would your friends/family use to describe your personality?
Strong, kind, driven.
Where did your penchant for writing romance begin?
I love women's fiction–both the external forces that shape us, as well as the internal forces. Combining them together makes for a rich story with depth.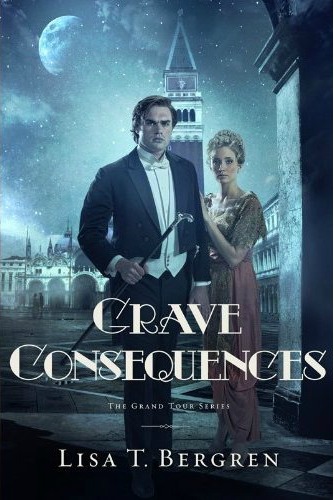 Describe Grave Consequences in 5 adjectives
Adventurous, inspiring, mind-expanding, romantic, evocative.
What creepy crawly or critter do you most fear?
Rats.
If you could bring one character to life from your own books, who would it be and why?
Luca from the River of Time Series. Because he's so fun. I want him to hang out with me and my family.
What's guaranteed to make you laugh?
Dry wit.
Please share a favourite Bible verse
Romans 8:28. Because more and more, I see how God uses even the hard things in my life for his good purposes.
Thanks Lisa!
Relz Reviewz Extras