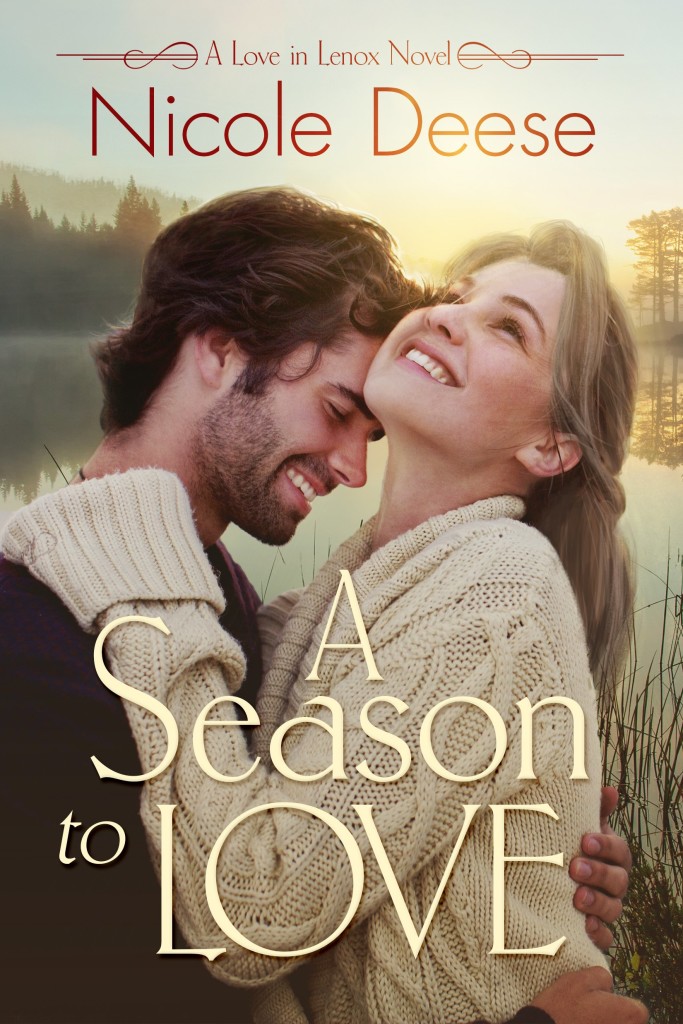 Meet a devoted widow in
Nicole Deese's
contemporary romance
A Season to Love
Waterfall Press
*******
The Story

At this point in her life, bravery is not a trait Willa Hart would readily claim. She believes her seven-year-old daughter, Savannah, who never knew her father and successfully tackled chemotherapy, is truly the courageous one. Yet after Willa has a fateful encounter with handsome young doctor Patrick McCade, her outlook—and her view of herself—begins to change.

Patrick, a thrill-seeking world traveler and temporary resident of Lenox, Oregon, sets out to show Willa the value of adventure, even within her tiny town. But just when their friendship shows signs of turning into something more, Patrick's life as a traveling doctor calls him back. Will his last days in town signal the end of their journey, or will Patrick and Willa find the courage to transform a single season into a lifetime?
Introducing Willa
Brief physical description
Tall (5' 9''), shoulder-length blonde hair, acorn-colored eyes, slender figure.
Resembles
Strengths and weaknesses
Willa is a compassionate friend, a devoted mother, and a responsible employee who thrives on routine and predictability. Due to some difficult life circumstances in her past, Willa is fearful to step out of her carefully constructed comfort zone. She minimizes her world, calculating the risks and avoiding any situation that requires courageous living.

Quirk
She's addicted to the calming powers of peppermint candies and never leaves the house without her pockets packed full of the pinwheel mints.
Your inspiration for the character
Willa was a secondary character in A Cliché Christmas, a Love in Lenox novella. Her backstory of losing her husband at a young age and then walking through cancer treatments with her daughter really tugged at my heart. I not only wanted to give Willa a happily ever after, but also a journey that would challenge her belief system and push her self-imposed limitations.
Background to the story
A Season To Love holds a special place in my heart. Dealing with the heartache associated with grief is never simple or formulaic, it's layered and messy and sometimes even debilitating. After losing my baby sister two years ago, I knew any premise I wrote dealing with "life after loss" would be a difficult one. But thanks to God's unwavering provision, it was also a healing one. Willa's journey became my own in more ways than I could count. I could relate to her struggle with anxiety and her avoidance of potentially risky or vulnerable situations. And every step she took…was a step I took, too. In the end, this story isn't about being the boldest or the bravest. A Season To Love is about breaking the fear that holds us back, and holding onto a promise that can never be broken.
Thank you, dear Nicole!
Relz Reviewz Extras
Visit Nicole's website and blog
Connect with Nicole – Facebook || Twitter || Goodreads
Buy at Amazon: A Season to Love