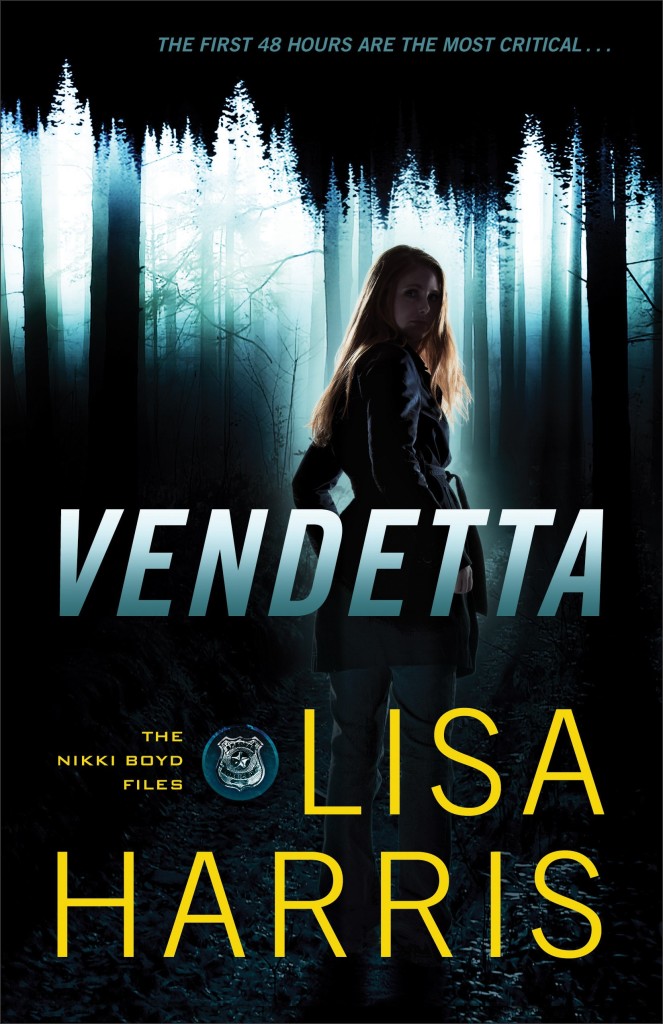 Synopsis:~
No one needs to push Nikki Boyd to excel on the Tennessee Missing Persons Task Force. The case of her own missing sister, still unsolved after ten years, is the driving force in her work. When a Polaroid photo of a missing girl shows up at a crime scene, Nikki quickly recognizes similarities to the past. The closer she gets to the abductor, the more she feels this case has become personal, and she is not the hunter . . . but the hunted.
With this explosive first book in The Nikki Boyd Files, award-winning author Lisa Harris takes you on a fast-paced pursuit of justice that will have you holding your breath until the heart-stopping finish.
My take:~
Lisa Harris makes a solid beginning to an intriguing new series with Vendetta. Unlike her previous series, her protagonist Nikki Boyd's story will stretch across each of the Nikki Boyd Files novels as she grapples with her job, her attraction to a man she never thought she'd fall for, and a mystery that could see her dead. Lisa has done an excellent job creating appealing characters, both major and minor, rich with personality, quirks, and baggage! Weaving Nikki's traumatic past with her current crusade to find missing persons, Vendetta is full of action, suspense, mystery, and danger, with just a hint of the easily anticipated romance, that will no doubt blossom over the coming novels. Fans of DiAnn Mills and Lynette Eason will enjoy this story and be keen to uncover the ten year old mystery surrounding the disappearance of Nikki's sister and the evil now haunting her own life.
With thanks to Revell for my review copy
Relz Reviewz Extras
Review of Fatal Exchange & Dangerous Passage
Character spotlight on Paige & Nick (Blood Covenant)
Review of Blood Ransom
Character spotlight on Natalie & Chad (Blood Ransom)
Interview with Lisa
Visit Lisa's website and blog
Buy at Amazon: Vendetta or Koorong