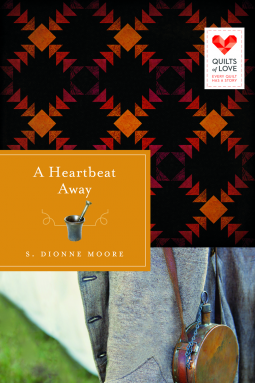 Meet a Civil War nurse in
S. Dionne Moore's
Historical Romance
A Heartbeat Away
Abingdon Press
The Story
When a band of runaway slaves brings Union-loyal Beth Bumgartner a wounded Confederate soldier named Joe, it is the catalyst that pushes her to defy her pacifist parents and become a nurse during the Battle of Antietam.
Her mother's mysterious goodbye gift is filled with quilt blocks that bring comfort to Beth during the hard days and lonely nights, but as she sews each block, she realizes there is a hidden message of faith within the pattern that encourages and sustains her. Reunited with Joe, Beth learns his secret and puts the quilt's message to its greatest test—but can betrayal be forgiven?
Enjoy meeting Elizabeth
Brief physical description
Elizabeth Bumgartner has dark hair and greenish eyes. She is in the bloom of youth, not too petite but neither is she a large woman.
Resembles…
Any woman with dark hair, green eyes and a heart shaped face. Maybe Vivien Leigh as Scarlett?
Strengths and weaknesses
Elizabeth's greatest strength is her heart to help. But her desire to help is hindered by her perception of who is deserving of such help. She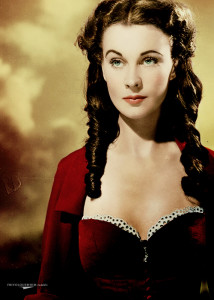 has other weaknesses too, but they are weaknesses that she has yet to understand, until she begins work on the quilt. . .
Your inspiration for the character
My daughter has inspired me to write a heroine with a handicap. She has struggled all her life in ways most young ladies never have. My encouragement to her is that there are some who allow their disability to rule their lives, and others who refuse to be defined by it. It's your choice which mental road you take.
Background to the story
Elizabeth rescued a boy from a fire. The child did not survive despite her attempts and she was caught beneath a beam, causing severe injury to her leg. This is the defining point of Elizabeth's life and the point from which she descends into spiritual atrophy. Despite her struggles, she still desires to help others, and with the war coming closer, she makes the decision to become a nurse and is in route to Hagerstown, MD, stopping in at her grandmother's at Sharpsburg, when the war comes to their doorstep.
Since the majority of character motivations come from backstory, this is one of the first things I figure out before I ever begin writing. I have to know where the characters came from to know where they are going.
And the quilt, let's not forget that! When I found that pattern, with those colors, I just knew it would be a great way for a concerned mother to unleash the secret message of hope and love in her heart to her struggling daughter.
Thanks Dionne!
Relz Reviewz Extras
Visit Dionne's website
Buy A Heartbeat Away from Amazon or Koorong