Wife, mother, grandma, B&B owner
Historical romance author
A Home in Drayton Valley, Song of My Heart, A Whisper of Peace & more…
~~~~~~~~
What appeals to you most about writing fiction?
As a child, I had scads of imaginary friends. As a writer, I still have imaginary friends, but I get to bring them to life and share them with other people. It's way fun.
Why Christian fiction?
Christian fiction is the only fiction that addresses all three dimensions of humanity–body, soul, and spirit. God is so important in my life, I couldn't possibly leave Him out of my stories. Christian fiction allows me tell stories of His love and grace in action.
Name five things you can't live without
My faith, my family, cats, chocolate, and books!
Favourites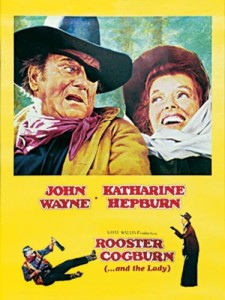 Book ~ TO KILL A MOCKINGBIRD
Movie ~ ROOSTER COGBURN AND THE LADY or MARY POPPINS
TV show ~ I LOVE LUCY
Where is the most interesting place you have been?
Germany–specifically Dachau concentration camp and the Bavarian Alps. The contrasts of those two images will stay with me forever.
What did you want to be when you grew up?
A writer. I am so very blessed.
What are two things people might be surprised to know about you?
I'm very shy yet I love to act in plays–the quirkier the character the better. I'm very mild-mannered, but if someone hurts one of my family members, I become a ferocious mama bear.
Sweet Sanctuary
Lydia Eldredge longs to provide a sanctuary for her son, Nicky. But a constant threat comes from Nicky's drug-addicted father, who wants the boy and seems willing to do whatever it takes to get him. Dr. Micah Hatcher serves the immigrant population in Queens, but under cover of darkness he provides another service that must not be discovered lest his and his brother's lives be in danger.
When Lydia and Micah's paths cross, they are suddenly wrapped up in each other's callings. Through unforeseen twists and turns, they seek a refuge of safety–for Nicky, for themselves, and for the needy people God unexpectedly puts in their lives.
Which character did you connect to the most?
I felt a kinship with Lydia. She loved her family so deeply and worked so hard to protect her son. As a mother, I admired her tenacity, and watching her learn to trust God to keep him safe helped me be more determined to put my children and grandchildren in God's hands rather than trying so hard to do everything myself.
Which character was the most difficult to write?
Nicolai…because I try so hard to avoid conflict in real life and Nicolai was the kind of person who seemed to enjoy stirring conflict.
Share your favourite paragraph
Lydia is holding Nicky in her laugh and her hug becomes a bit desperate as she contemplates potential dangers…
"Mama, you're squishing me!"
Nicky's protest awakened her to reality. She forced a light laugh as she relaxed her hold. "I'm sorry, sweetheart." She kissed his cheek, smoothed his hair, and attempted a quavery smile. "Mama just loves you so much, she almost squeezed the stuffing out of you."
Nicky's dark eyes peered up at her, round and serious. "I need my stuffing. It holds my outsides apart."
I literally laughed aloud at Nicky's statement. It was sooo something my middle daughter would have said at that age.
What's next in your writing pipeline?
Next up is an 1890s novel titled What Once Was Lost, which is set on a poor farm in eastern Kansas. Readers can expect to see it on bookstore shelves in September.

Relz Reviewz Extras
Character spotlight on Lydia & Micah
Visit Kim's website and blog
Buy Sweet Sanctuary at Amazon or Koorong