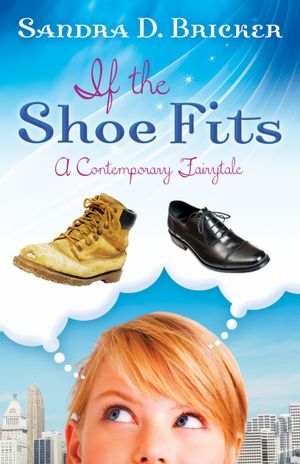 Meet two young attorneys in 
Sandra D. Bricker's 
contemporary romance
If the Shoe Fits
River North
The Story
Julianne used to believe in fairy tales; she's been watching for Prince Charming to come charging in on his white steed ever since the day her mother read her Cinderella for the first time. But she's never come close to finding the perfect man-instead she's always tripping over her childhood best friend, Will. And who finds their Prince Charming on a 10-speed bicycle on the other side of the cul de sac? Well… Julianne does. Only she doesn't have a clue.
She and Will are attorneys now, and they've joined up in private practice in a beautiful Cincinnati office building that overlooks the Ohio River. And then one day Julianne is on her way to court, and runs right smack dab into Prince Charming. But when she looks again, all she finds is a metaphoric sign she is certain came straight from Heaven: The Prince's toolbox has fallen off the back of his truck, and a work boot along with it. What better way for God to grab the attention of a Cinderella-in-training than to show her a glass slipper…errrr, work boot?…waiting to be reunited with its owner?
So she sets out to track down the mysterious Prince Charming. He's the most gorgeous guy she's ever seen…and a caring animal rescuer, too. Surely he must be the soul mate God has prepared her for.
But, Julianne's prince is starting to look less and less charming all the time. No matter how she tries to romanticize him, he just keeps tumbling down off that dumb pedestal. And with the Bar Association dinner coming up that will honor her for her outstanding charity work over the year, Julianne wants so much for her friends and colleagues to see her with someone besides her best friend Will. To make matters worse, Prince Charming has no designs on wearing a penguin suit and attending a stuffy old dinner. With her pride pressing in on her like sticks from a cactus, Julianne sinks to the bottom of the proverbial barrel and actually offers to pay Paul to be her date.
Julianne is on a collision course with God's perfect plan for her life…if only she could open her eyes and see it before it's too late.
Enjoy meeting Julianne & Will
Julianne Bartlett
Julianne is a honey-blonde with stunning blue eyes. She loves all things related to fashion, but her real weakness is shoes. The higher the heel, the better she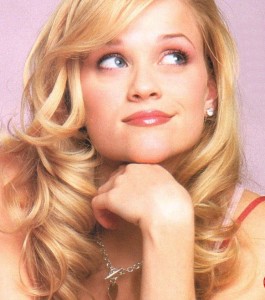 likes them.
Starring…
Reese Witherspoon
Strengths and Weaknesses
She's 100% on-the-ball when it comes to practicing law. She's as direct, organized and quick-thinking as a lawyer needs to be. However, when it comes to romance, Julianne isn't the sharpest rap of the gavel. She mistakes too many things as a "sign from God," then tends to act impetuously and dives in head first. God will clean things up later, right?
Quirk
She has a very fairy tale outlook on the world around her, always looking past what's really going on in order to see a fantasy version where Prince Charming rides in and saves the day.
Will Hanes
Will has dark brown hair and a boyish smile, but make no mistake…he's a guy any grown-up woman would want to get to know. He's as at home in a suit and tie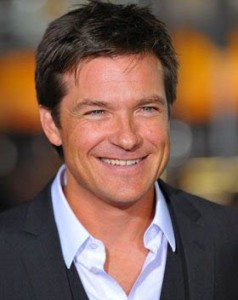 in the courtroom as he is in blue jeans while climbing in the saddle for a quick ride.
Starring….
Jason Bateman
Strengths and Weaknesses
He is handsome, athletic, honorable and dedicated to the people in his life. Julianne, however, is his cryptonite.
Quirk
There's a lot of pressure on Will, between his new law practice, his ailing father, and Julianne's ongoing antics. Will's form of escape is atop a sugar-loving horse named Christie, riding to the top of a ridge overlooking the suburban Cincinnati landscape. That's where he goes to talk things through with God.
Background to the story
When I was a kid (or so my mom swears!), I once tore a book into pieces in a tantrum reaction to the fact that it didn't end happily. Apparently, even then, I felt, "If a story doesn't have a Happily Ever After, then what good is it?" So a contemporary fairy tale series was a natural for me. The trouble with that is that a lot of Christian publishers shy away from the fairy tale connection. I was really blessed to find River North and an editor named Deb Keiser who caught my vision and loved my brand in romantic comedy. The opportunity to combine my Christian faith, my love for the Once Upon a Times, and my laugh-out-loudness was a perfect storm for me. I had such a great time incorporating little homages to the Cinderella we all knew and loved as kids into the life of a contemporary lawyer from Ohio.
Thanks Sandie!
Relz Reviewz Extras
Character spotlight on Cassie & Richard
Visit Sandra's website and blog
Buy If the Shoe Fits at Amazon or Koorong