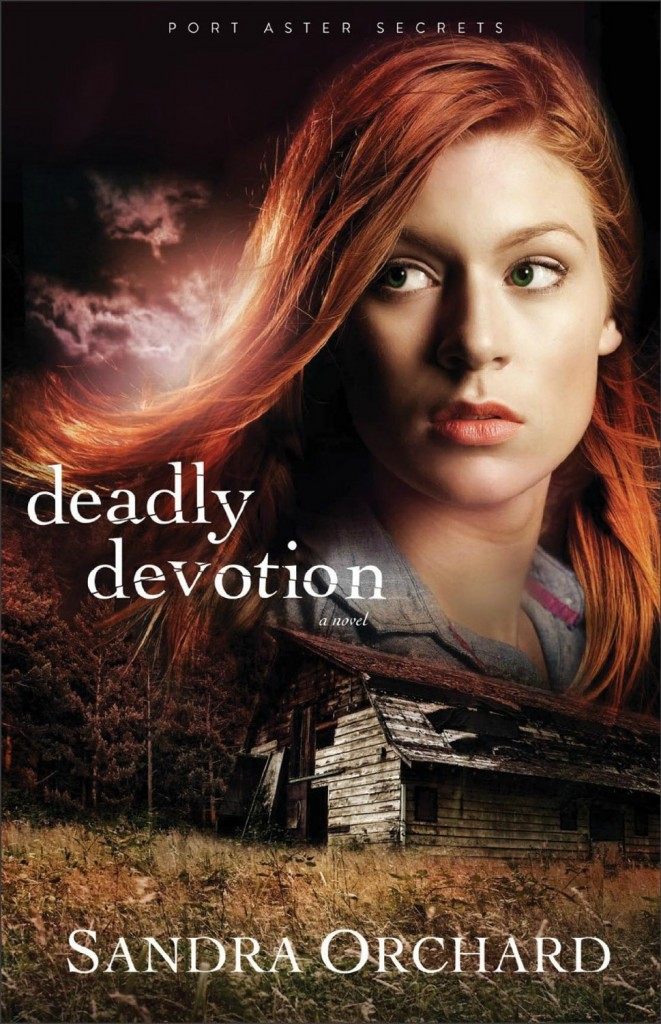 Synopsis:~
Research scientist Kate Adams and her colleague Daisy are on the brink of a breakthrough for treating depression with herbal medicine when Daisy suddenly dies. Kate knows that if it hadn't been for Daisy's mentorship, she wouldn't have the job she loves or the faith she clings to. So when police rule Daisy's death a suicide, Kate is determined to unearth the truth.
Former FBI agent Tom Parker finds it hard to adjust to life back in his hometown of Port Aster. Though an old buddy gives him a job as a detective on the local police force, not everyone approves. Tom's just trying to keep a low profile, so when Kate Adams demands he reopen the investigation of her friend's death, he knows his job is at stake. In fact, despite his attraction to her, Tom thinks Kate looks a bit suspicious herself.
My take:~
I'm always thrilled to discover a new author to me, particularly in my genre of choice, so Sandra Orchard and the first in her Port Aster Secrets series, Deadly Devotion was a find I couldn't wait to dive into. The premise is intriguing, the characters likeable, and the romantic connection is nicely done but overall I did wish for more. While I admired Kate's dedication to revealing the truth about her friend's death, her reckless accusations and forays into dangerous situations were a bit implausible which I ultimately found distracting. While developing evidence can point to different offenders, Kate leapt to one false conclusion after the next without seeming to learn to be more circumspect as each of her accusations crumbled.  Subsequent books will continue with Tom and Kate's story, which is not my preference when it comes to series, but Sandra intrigued me enough with her characters that I'd like to see how things turn out for them. Be assured many reviewers have loved this story so don't just take my word on this one. While this novel wasn't all I had hoped for, it is still a decent story many readers will enjoy.
Available June 2013 at your favorite bookseller from Revell, a division of Baker Publishing Group
With thanks to Revell for my review copy
Relz Reviewz Extras
Check out Sandra's bonus features
Connect with Sandra on Facebook
Visit Sandra's website and blog
Buy Deadly Devotion at Amazon or Koorong