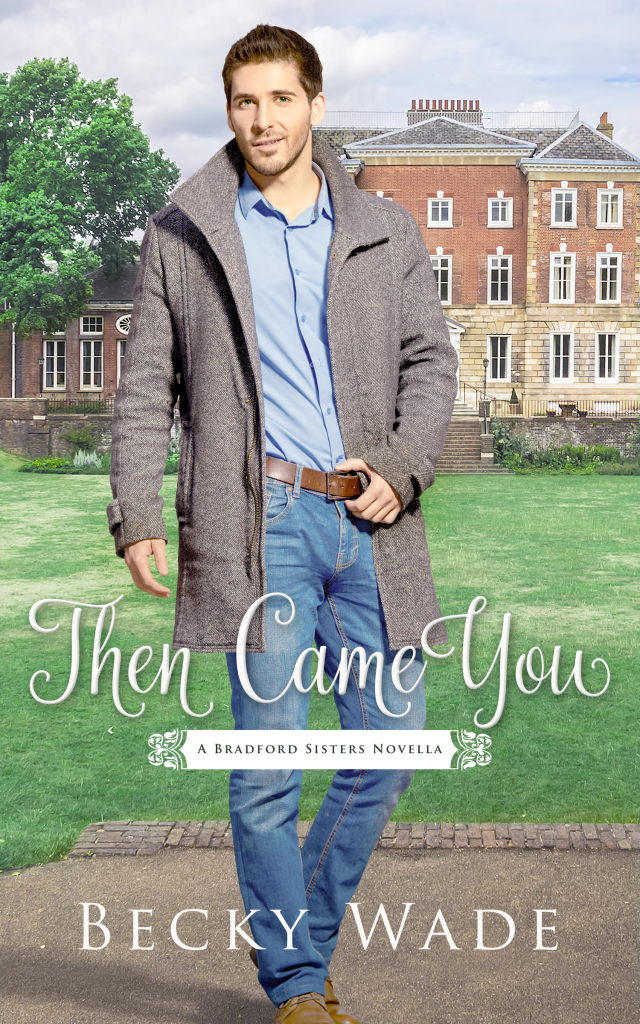 Synopsis:~
A leather-bound journal. A single father. A woman in pursuit of freedom.
Garner Bradford, heir to the troubled Bradford Shipping empire, doesn't know much about babies. But he's going to have to learn fast because he's just become a single father to his newborn daughter. As he confesses through his journal entries, he's not entirely sure how to keep a newborn alive, whether or not he'll ever patch together his shattered heart, or how to forgive himself for his mistakes.
Career girl Kathleen Burke is wholly uninterested in settling down. She has big dreams, and none of them include Garner and his small hometown in Washington State. Yet she can't seem to get her handsome boss out of her head or her heart. There's something extraordinarily tempting about his beautifully sad green eyes. . . .
Told through journal entries, phone conversations, and letters, Then Came You is a unique, heart-stirring romance novella by acclaimed author Becky Wade.
My endorsement:~
Readers are in for a real treat with Becky Wade's FREE novella, a prequel to her upcoming Bradford Sisters Romance series. Epistolary in nature, readers are introduced to Garner and Kathleen via journal entries, letters, emails, and texts, as their individual stories slowly unfold and eventually their worlds collide. Do not let the short length of this story fool you! Becky packs powerful emotions throughout the tale, along with some sass and wit that leavens the story beautifully. It is the perfect lead in to True to You, the first full length novel of the new series, which is a stunner and has become my new favourite of Becky's novels! Unfortunately, it doesn't release until May, but Then Came You will tide you over until then.
With thanks to the author for my review copy. By way of full disclosure, I provide author support services to Becky Wade. My opinions of this story remain my own.
Relz Reviewz Extras
All Things Wade @ Relz Reviewz
Visit Becky's website
Buy at Amazon: Then Came You or Koorong