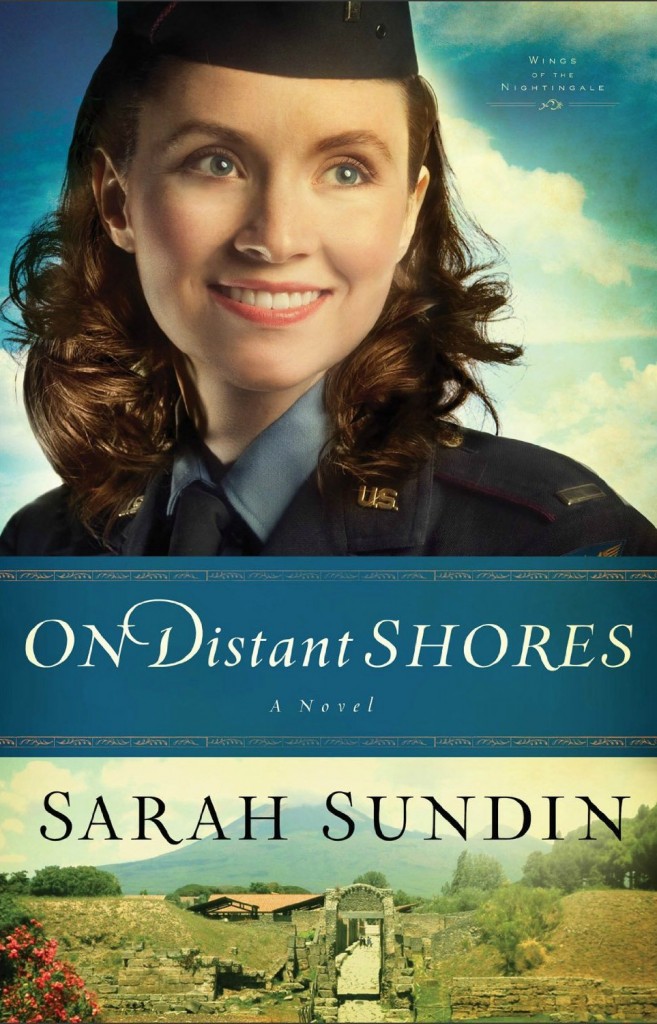 Meet a pharmacist and a flight nurse in
Sarah Sundin's
World War II romance
On Distant Shores
Revell
The Story
Lt. Georgiana Taylor has everything she could want. A comfortable boyfriend back home, a loving family, and a challenging job as a flight nurse. But in July 1943, Georgie's cozy life gets decidedly more complicated when she meets pharmacist Sgt. John Hutchinson. Hutch resents the lack of respect he gets as a noncommissioned serviceman and hates how the war keeps him from his fiancée. While Georgie and Hutch share a love of the starry night skies over Sicily, their lives back home are falling apart.
Can they weather the hurt and betrayal? Or will the pressures of war destroy the fragile connection they've made?
Enjoy meeting Georgie & Hutch
Brief physical description
Lt. Georgie Taylor is cute and perky, with blue eyes and curly brown hair.
Tech. Sgt. John "Hutch" Hutchinson is tall, quiet, and good-looking. He has brown eyes and straight dark brown hair.
Resembles…
Georgie gets compared to a grown-up Shirley Temple with her perky personality and curly hair.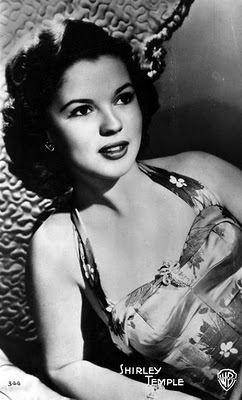 Gregory Peck reminds me of Hutch with his dark good looks and his quiet intensity.
Check out lots of photos on my Pinterest board for On Distant Shores.
Strengths and weaknesses
Georgie is a social butterfly who values her family and friends above all. She has a heart for the outcast and loves to bring people together. Her friends call her the "heart of the squadron." However, she's been coddled by her family and has never really made decisions for herself—and she fears she's in over her head as a flight nurse in a combat zone.
Hutch is quiet and steady and analytical. He's the one people can count on, the voice of wisdom. However, his steadiness and determination can lapse into rigidity, and when his goals are thwarted, he slowly becomes bitter.
Quirk (if any)
Georgie loves to sew—and when she's stressed, she sews even more.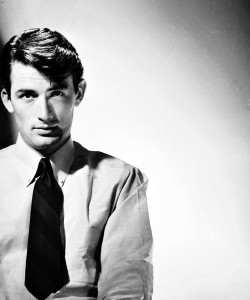 Hutch has been in the Army for two and a half years, and has served in half a dozen different locations. He collects sand from every shore in glass medication vials.
Your inspiration for the character
Hutch came first, along with the story inspiration, and I wanted someone light-hearted and sociable to serve as his counterpoint and draw him out. So essentially, I created Georgie just for Hutch!
As a pharmacist myself—and married to a pharmacist, I'm kind of familiar with the species. Hutch is a conglomeration of a lot of traits common in the profession, but he's unique too.
Background to the story
This story sprang from research. As I was learning nursing in WWII, I read almost nothing about pharmacy, which surprised and baffled me. Doing some more digging, I found out pharmacists (most of whom had college degrees at the time) were enlisted men in the US Army—although most men with degrees served as officers. That also meant nurses, as officers, outranked them. When I shared this tidbit with my pharmacist husband, he was outraged. Then I knew I had a story! The condescension with which pharmacy was treated, the fact that officers and enlisted weren't allowed to fraternize (so they couldn't date!), and the fact that she outranked him—well, I had plenty of conflict to work with!
Thanks Sarah ~ you always do such a lovely job with your spotlights!
Relz Reviewz Extras
Review of With Every Letter
Character spotlight on Tom & Mellie
Review of Blue Skies Tomorrow
Character spotlight on Ray & Helen
RBC Book Club interview with Sarah ~ Part 1 & Part 2
Character spotlight on Jack & Ruth
Review of A Distant Melody
Character spotlight on Allie & Walt
Visit Sarah's website and blog
Buy On Distant Shores from Amazon or Koorong