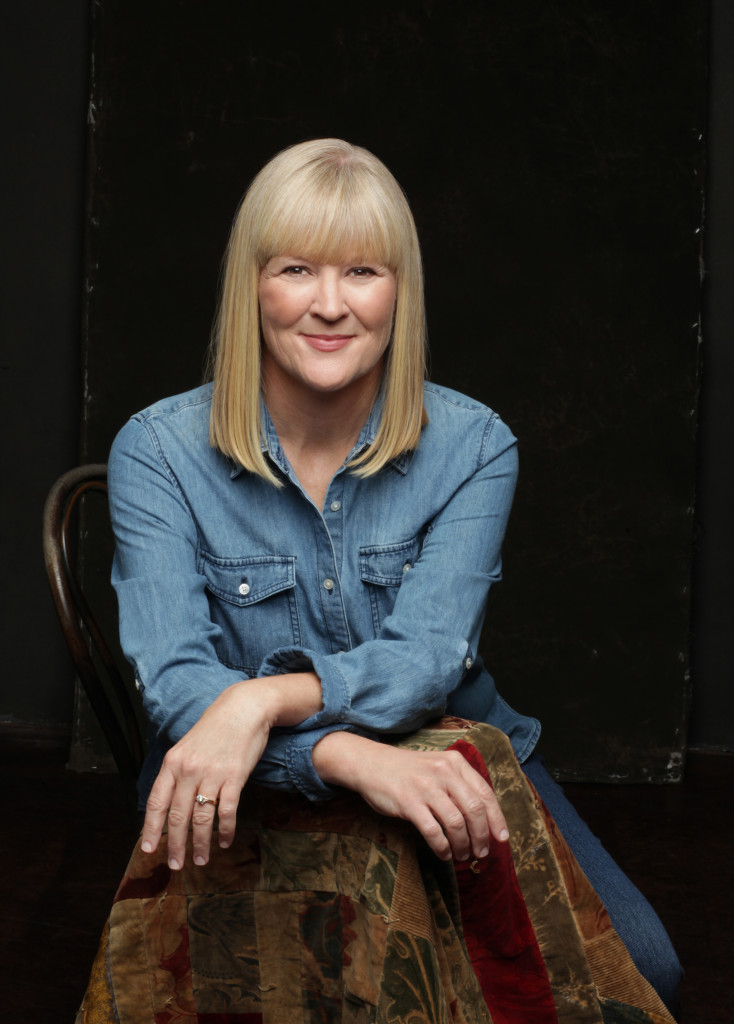 Chatting today with Suzanne Woods Fisher about Oprah, apples, and the Contessa! Be sure to enter the giveaway below for your chance to win a copy of The Newcomer, Suzanne's latest historical Amish novel.
The Writer
Please describe yourself in three words (ask your best friend or family if you are struggling!)
Energetic, hardworking, creative
What's your favourite season, and why?
There's something wonderful and not-so-wonderful about each season. Take summer. Love the early morning light, long evening light; hate the hot, glaring afternoon light. (FYI: I'm a tennis player.)
What is the best part of your day?
Dawn! The Amish have a saying: "There's gold in the morning hours." Very true for me—I get twice as much done, and its twice as good, before ten a.m. as I do in the afternoon.
What do you miss most about your childhood?
The anticipation of Christmas. It seemed to take forever to get here! Now, each time I turn around, it's December again!
Which TV talk show host would you like to be interviewed by? Why?
Oprah Winfrey. I feel as if she is always on the cusp of finding true faith…then backs away.
You are at a fruit market – what do you reach for first?
Honey Crisp apple!
What was the first Christian Fiction novel you read?
Christyby Catherine Marshall. What a thrill it was to have one of my first novels nominated for the Christy Award!
What is one author and/or book you always recommend?
Philip Yancey. Any and all of his books.
What book character has stuck in your mind from a book you have read this year?
The father in The Kitchen House. To me, he was the real villain in the story. Although he didn't intend to, he was the one who set all the terrible, shocking events into motion.
The Book
In 1737, Anna Konig and her fellow church members stagger off a small wooden ship after ten weeks at sea, eager to start a new life in the vibrant but raw Pennsylvania frontier. On the docks of Port Philadelphia waits bishop Jacob Bauer, founder of the settlement and father to ship carpenter Bairn. It's a time of new beginnings for the reunited Bauer family, and for Anna and Bairn's shipboard romance to blossom.

But this perfect moment cannot last. As Bairn grasps the reality of what it means to be Amish in the New World–isolated, rigid with expectations, under the thumb of his domineering father–his enthusiasm evaporates. When a sea captain offers the chance to cross the ocean one more time, Bairn grabs it. Just one more crossing, he promises Anna. But will she wait for him?

When Henrik Newman joins the church just as it makes its way to the frontier, Anna is torn. He seems to be everything Bairn is not–bold, devoted, and delighted to vie for her heart. And the most dramatic difference? He is here; Bairn is not.

Far from the frontier, an unexpected turn of events weaves together the lives of Bairn, Anna, and Henrik. When a secret is revealed, which true love will emerge?
What was the working title?
The Newcomer was a difficult story for us to title; it required a lot of back-to-the-drawing-board moments. My working title for it was The Seekers. Didn't work!
Describe your book in 5 adjectives
Historical, factual, compelling, character-driven, amusing
Which character took you by surprise?
The actual newcomer! He provided a lot of unexpected twists and turn. Including the one at the end…that one came out of the blue.
What was the latest you stayed up working on this story?
Just the reverse…as I neared deadline, I got up at two a.m. to work on it. My husband thought I was crazy.
Which character's name was the hardest to choose? Why?
The Contessa. It was difficult to make sure I had the correct description for 18th century European royalty. It was constantly changing as all of Europe was in an upheaval!
What's something that didn't make it into the final copy?
There was an angel, one who had appeared in another book of mine, written into the story. I thought he added a wonderful touch. Alas. He got axed.
Suzanne Woods Fisher is a bestselling, award-winning author of books about the Old Order Amish. It's a genre that chose her—her grandfather was raised Plain on a homestead in Franklin County, Pennsylvania, originally purchased by William Penn. She grew up with a deep and sincere interest in the history of her relatives. Suzanne lives in the San Francisco Bay Area with her family and two big yellow dogs.
Relz Reviewz Extras
All Things Fisher @ RelzReviewz
Visit Suzanne's website and blog
Buy at Amazon: The Newcomeror Koorong