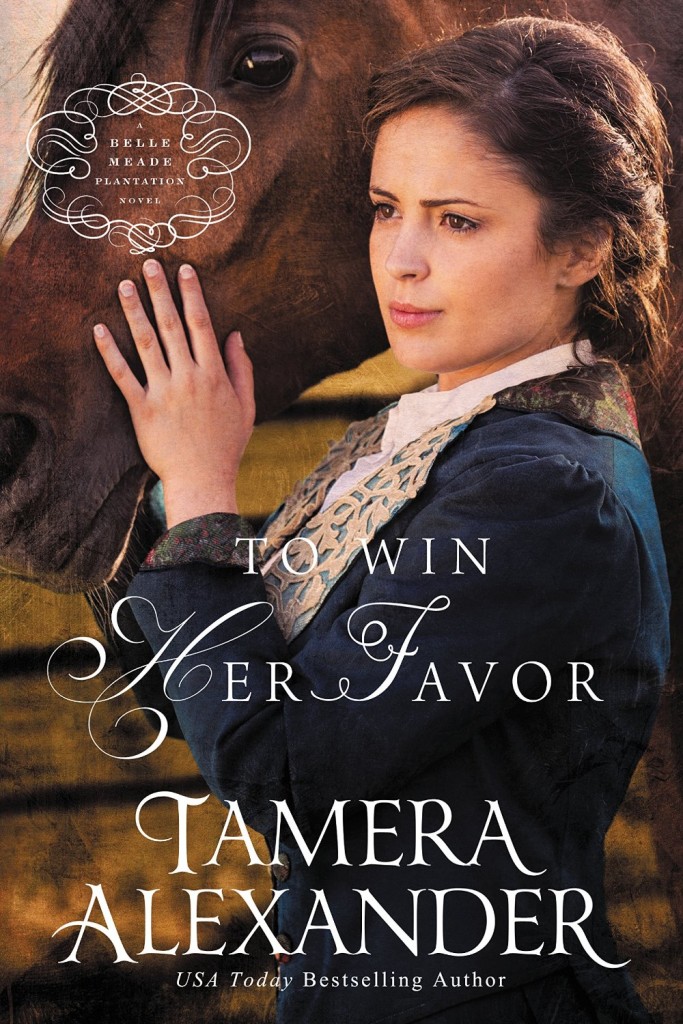 Meet an Irish immigrant in
Tamera Alexander's
historical romance
To Win Her Favor
Zondervan
**********
The Story
A gifted rider in a world where ladies never race, Maggie Linden is determined that her horse will become a champion. But the one man who could help her has vowed to stay away from thoroughbred racing forever.
An Irishman far from home, Cullen McGrath left a once prosperous life in England because of a horse racing scandal that nearly ruined him. He's come to Nashville for a fresh start, hoping to buy land and begin farming, all while determined to stay as far away from thoroughbred racing as possible. But starting over proves harder than he'd wagered, especially when Maggie Linden's father makes him an offer he shouldn't accept yet cannot possibly refuse.
Maggie is certain that her mare, Bourbon Belle, can take the top purse in the inaugural Peyton Stakes, the richest race ever run in America. Maggie only needs the chance to prove it. To give her that chance—and to save Linden Downs from being sold to the highest bidder—Maggie's father, aging, yet wily as ever, makes a barter. His agreement includes one tiny, troublesome detail—Maggie must marry a man she's never met. A man she never would have chosen for herself.
Introducing Cullen
Brief physical description 
Cullen McGrath is an Irishman who's been working the Boston docks for about a year. He isn't a man to be underestimated or dismissed out of hand.
Resembles…
A reader recently asked if I used a picture of a certain man when writing my Irish-born hero in To Win Her Favor, and while I don't have someone so specific in mind every time I write a story, I actually did this go round. And here he is… Anybody recognize him? Do you have a favorite Irishman?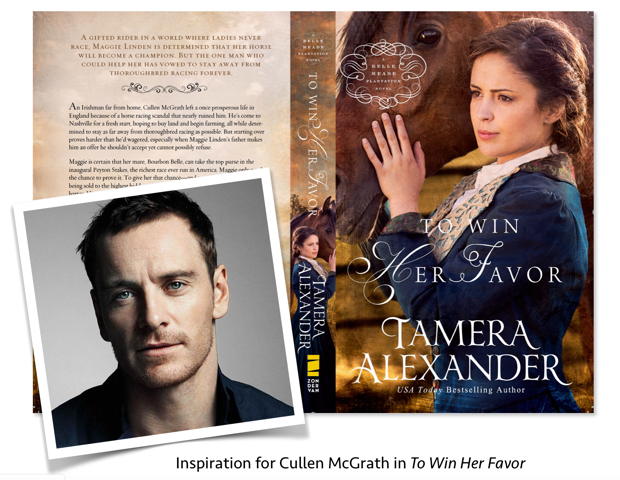 Strengths and weaknesses
Cullen is hard working, loyal to the end, and doesn't abide a man being judged unfairly.

Quirk (if any)
He's quick tempered and enjoys the occasional brawl.
Your inspiration for the character:
The basis for Cullen's character is founded in the history of Irishmen who came to Nashville in the 1850-70s, and who faced very real prejudice from Nashville residents. Likewise, Maggie's character (pictured on the front cover with her horse Bourbon Belle) was inspired by accounts of women who were formerly landed gentry (from wealthy families who were major land owners) but who lost everything following the war and the changes that conflict brought. Cullen and Maggie are both passionate people, and that passion comes through in their actions and feelings for one another—on both sides of the "love and hate" coin.
Background to the story
To Win Her Favor is definitely one of the more passionate stories I've written, and I don't mean that solely in a romantic sense. From the start, this story was simply more evocative because it delves into the intimacies of a marriage of convenience, and also explores prejudice within a marriage—in addition to examining the prejudices between former slave owners and former slaves. Everyone was learning how to be with each other in that time period, learning where the new boundaries were, where everyone fit.
As I read and researched for To Win Her Favor, I often found my own emotions stirred by real events that occurred in Nashville during Reconstruction. At times, the accounts were repugnant and heartbreaking. Yet at others, they were remarkably soul stirring with fresh currents of hope.
~~~~~~~~~~~~~~~~~~~~~~~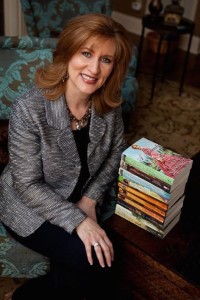 Tamera Alexander is the USA Today bestselling author of numerous books, including A Lasting Impression, A Beauty So Rare, To Whisper Her Name and From a Distance. Her richly drawn characters and thought-provoking plots have earned her devoted readers worldwide, as well as multiple industry awards.
After living in Colorado for 17 years, Alexander has returned to her Southern roots. She and her husband now make their home in Nashville where they enjoy life with their two adult children who live nearby and Jack, a precocious terrier.
To keep up with Tamera Alexander, visit www.tameraalexander.com, become a fan on Facebook (tamera.alexander) or follow her on Twitter (@tameraalexander) or Pinterest (tameraauthor).
Relz Reviewz Extras
Character spotlight on Claire & Sutton
Reviews of To Whisper Her Name, A Lasting Impression, Revealed, Remembered, The Inheritance, From A Distance, Beyond This Moment & Within My Heart
Interview with Tamera
Visit Tamera's website and blog
Buy at Amazon: To Win Her Favor or Koorong