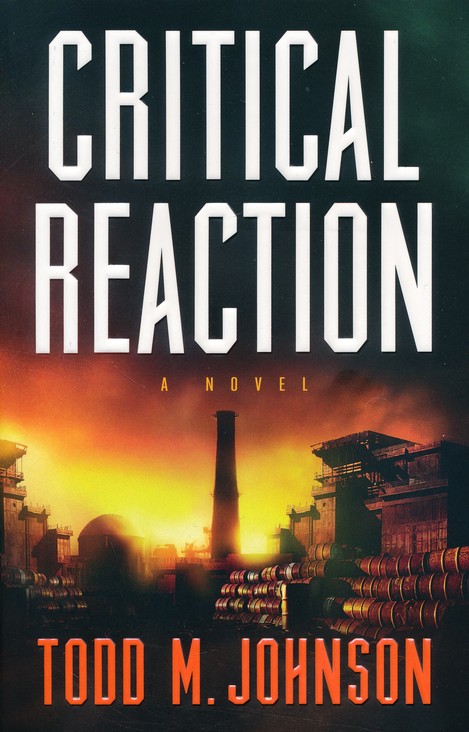 Meet four people determined to make a difference in
Todd Johnson's
legal thriller
Critical Reaction
Bethany House
The Story
After decades of turning out plutonium for the arms race, the Hanford Nuclear Facility has long been shuttered, though its deadly legacy cannot be fully contained. The men who guard the facility from sabotage or monitor its buildings for radiation leaks are told the risks are under control. They believe it, until the worst happens: a thunderous explosion in the dead of night.
Two workers, lifer Poppy Martin and new hire Kieran Mullaney, believe themselves lucky to survive the blast. But as the debris is cleared, they discover their safety is not assured. Dead ends and closed doors halt their efforts to discover what really happened–and what radiation may have poisoned them. When stalling and threats force them into the hands of experienced trial lawyer Ryan Hart, they learn that theirs is no ordinary lawsuit. There is something still hidden in the desert of eastern Washington, and someone is willing to go to extreme lengths to make sure it never sees the light of day.
Enjoy meeing Ryan, Emily, Poppy, & Kieran
Brief physical description
Ryan Hart is a man in his mid-fifties (though he is mistaken for a younger man in the book), standing a bit over six feet tall, with brown hair, a runner's build, and an intensity that comes through in his carriage and his eyes.
Resembles…
I've imagined Ryan Hart as Kevin Costner.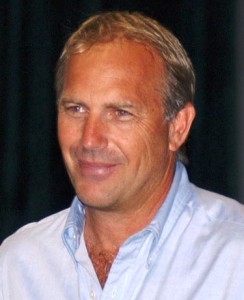 Strengths and weaknesses
Ryan's strengths are his intelligence and his personal and legal tenacity, focus, and experience.  There is little in the courtroom which he hasn't seen or faced, and once committed to a case, he does everything necessary to win.
His weakness is a lack of personal empathy, preventing him from connecting fully with the emotional elements of his clients and cases and limiting his friendships and relationships.  This gap in Ryan was filled by his wife and legal partner, Carolyn, whom he adored until her death from cancer a few years before the events in the book.
Critical Reaction finds Ryan now discouraged in his career and life, distanced from his lawyer daughter, and preparing to leave the legal profession all together.

Quirk (if any)

Ryan uses intense exercise as a catharsis for the stress of his career.  Ironically, the same is true for the primary antagonist in the story, which is the reason they first cross paths.
Your inspiration for the character
Ryan is an amalgam of attorneys with whom I've worked or whom I've observed over the years: tremendous, driven advocates for their clients, but unable to balance that drive with a similar commitment to their own lives and the lives of those important to them.
EMILY HART
Brief physical description
Emily Hart, a few years out of law school, is in her late twenties, tall without 'standing out', with shoulder length blonde hair, a petite build, and a graceful walk: "like a dancer," in her father's words.
Resembles…
I've imagined Emily Hart as actress Emma Stone.
Strengths and weaknesses
Emily has inherited her father's intensity and intelligence, leavened by her mother's empathy and heart for people.  She lacks her father's experience, but mirrors his commitment to her clients and their causes.
Like her father, Emily finds herself alone and lonely, having recently emerged from the intensity of the loss of her mother, then law school and a judicial clerkship.  Unlike her father, she is still fresh and ambitious, but her loneliness contributes to the mistake of accepting the case of a friend (Kieran Mullaney), naive about the hazards of a major, contentious lawsuit.
Your inspiration for the character
Emily's character was suggested to me by women attorneys whom I have encountered over the years.  Many bring a different and fresh perspective to the courtroom, but all face the same risks, hazards and pressures as their male counterparts.
PATRICK "POPPY" MARTIN
Brief physical description
Poppy Martin is greying, sixty-three, of medium build.  Despite his age, he is still a fair boxer and stronger than he appears.  He is a proud man, who carries himself accordingly.
Resembles…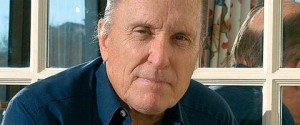 I've imagined Poppy Martin as a younger Robert Duvall.
Strengths and weaknesses
Poppy is from a "Hanford family".  His grandparents lived in the town of Hanford before it was torn down to make way for the nuclear facility; his father spent his career working there; Poppy has made his own career at Hanford as a security guard; and he has two children working at or around the site.  Poppy is a solid and centered man, whether in his work, his family, or his faith.  As such, he is deeply respected by his colleagues and loved by his children and wife.
In Critical Reaction, Poppy's weakness derives from his stage of life.  Concerned about approaching retirement, he is vulnerable to pressures from his employer that threaten a comfortable retirement. He also has failed to see how things have changed at the Hanford facility since his father's time and his earlier decades working at the site.
Quirk (if any)

Poppy loves to play gin.
Your inspiration for the character
Poppy Martin was inspired by a man with whom I worked during my summers in college, on the street crews of St. Louis Park, Minnesota.  He was a kind, hard working, solid Swede, with a fatherly style and wonderful sense of humour.  Everyone liked and respected "Harold".
KIERAN MULLANEY
Brief physical description
Kieran is in his late twenties; tall; with shaggy blonde hair and a slender but powerful build.
Resembles…
I've imagined Kieran Mullaney as actor Patrick Adams ("Suits")
Strengths and weaknesses
Kieran has strength of character and a powerful commitment to his family.  Despite his belief that his father died of cancer contracted at Hanford, he has given up college to return to work at that very facility because it is the only place he can hope to earn enough money to support his mother and sister with the goal of moving them away from the area.
Kieran is hot headed and stubborn to a fault.
Your inspiration for the character
Kieran is like so many wonderful younger people I've met as a coach and teacher (sidelights to my legal career), working without complaint to overcome obstacles to launch themselves into life.
Background to the story
Critical Reaction takes place in the desert of eastern Washington State at the Hanford Nuclear Facility, where plutonium was manufactured for America's Cold War nuclear arsenal.  Hanford has been closed since the late 1980s, but preserved and closely guarded until recent years on the premise that it might be necessary to reopen it for manufacture of future bomb materials.
There, in the dead of night, an explosion tears through one of the most contaminated buildings still standing on the grounds. Guards at the facility are exposed–but to what is unclear. The contractor in charge of safeguarding the site, Covington Nuclear, denies any release of deadly radiation.  But the father and daughter attorneys representing the injured guards discover not only that the health of their clients is at stake, but also secrets far deeper and more dangerous buried in the Hanford desert.
This book, like my first work, was inspired by a case with which I was involved in the late 1990s involving an explosion of a building on the Hanford Nuclear grounds.
Thanks Todd!
Relz Reviewz Extras
Get to know Todd
Visit Todd's website and blog
Buy Critical Reaction at Amazon or Koorong