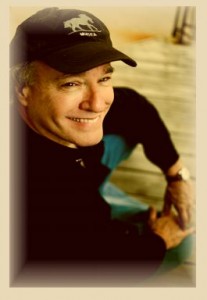 Lawyer and former diplomat Todd M. Johnson debuts with
The Deposit Slip
Bethany House
~~~~~~~~
What appeals to you most about writing fiction?
I enjoy crafting a story which allows me to explore characters, motivations, and circumstances, most of which I am experiencing for the first time through my writing – while hopefully moving my readers to experience them with me.
Why Christian fiction?
I can't divorce my writing from my values – nor do I want to.
Name five things you can't live without
Faith and family
Good, well scripted movies
Opportunities for travel
Warm chocolate chip cookies
Biking
Favourite book ~ Favourite movie ~ Favourite TV show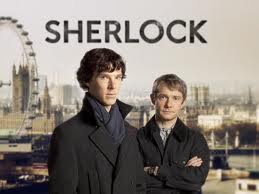 Book:   To Kill A Mockingbird
Movie(s):  Lord of the Rings
TV Show:  BBC Productions of Sherlock Holmes
Where is the most interesting place you have been?
Hong Kong.  I was stationed there while in the Foreign Service.
What did you want to be when you grew up?
Although I've enjoyed a long and fruitful career as a trial attorney, I've really been passionate about only two potential career choices: the Foreign Service and writing.  I had the opportunity to serve as a diplomat for a time, and now have the chance to be an author.  I've been very blessed.
What are two things people might be surprised to know about you?
I have a "split" personality, alternating between being bold and shy.  And though I competed in football and track through high school and college, until very recently watching sports bored me.
The Deposit Slip
When Jared Neaton grew tired of the shady ethics of his big law firm and left to go out on his own, he never expected the wheels to fly off so quickly. One big case collapsing on him has pushed him to the brink and it's all he can do to scrape by. He can't risk another bad loss.
Erin Larson is running out of options. In the wake of her father's death, she found a slim piece of paper–a deposit slip–with an unbelievable amount on it. Ten million dollars. Only the bank claims it has no record of the deposit and stonewalls her attempts to find out more. This lawsuit, her last chance, has brought only intimidation and threats. Now she needs to convince Jared to take a risk, to help her because the money is real. And both need to watch their backs as digging deeper unleashes something far more dangerous than just threats.
Which character did you connect to the most?
Jared Neaton, the protagonist.  Jared's experiences and observations, working in a large law firm and then on his own, mirror my own in many ways.   As a result, I understand the issues he struggles with and the difficult decisions he has to make.
Which character was the most difficult to write?
Erin Larson.  Erin is struggling with issues of betrayal, and trying to learn whether that sense of betrayal is warranted. While I understand what she is going through, I've never experienced it as she does.  Her betrayal also involves a daughter/father relationship.  While I am a father of a wonderful daughter, writing about Erin required viewing events and feelings from the opposite perspective to my own.
What was your favourite scene to write in The Deposit Slip or share your favourite paragraph
My favourite scene to write was Chapter 44 –in which Marcus Stanford, Jared's legal opponent, is in a critical meeting.  I enjoyed working to craft the tension; the silent clash of wills; and the outcome of that meeting – and how it turned the plot of the story.  (I can't say more without giving away important parts of the story.)
What's next in your writing pipeline?
I'm currently finishing another legal thriller for Bethany.  The title is not finalized, though the working title is "Criticality".
It is the story of an experienced trial attorney brought out of early retirement to assist in a case involving a young man injured in an explosion at a shuttered government plutonium factory at Hanford, in eastern Washington.  The facility is a relic of the cold war, no longer operating but awaiting final cleanup and demolition.  The explosion occurs in the middle of the night, exposing the boy to potential chemical and radiation exposure – though the company maintaining the facility denies any dangerous exposure, and claims that the explosion was caused by the simple breakdown of stored chemicals.
The litigation tests the lawyer's willingness to do what is necessary in a war with the company's counsel to prove radiation exposure to his client, as well as the possibility of a more sinister cause for the explosion – while placing himself and his assistant daughter in serious danger.
Thanks Todd!
Relz Reviewz Extras
Visit Todd's website and blog
Buy Todd's book at Amazon or Koorong