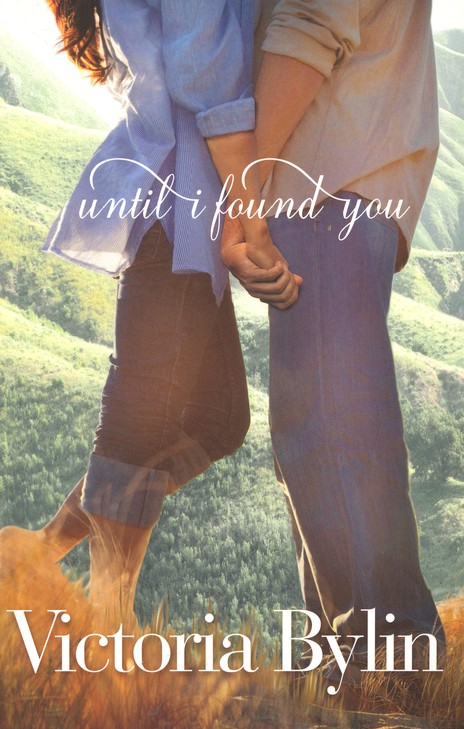 Meet an advertising executive and a daredevil in
Victoria Bylin's
contemporary romance
Until I Found You
Bethany House
The Story
Finding each other was only the beginning . . .
When Kate Darby swerves off a mountain road to avoid hitting a California condor, she ends up trapped in her car, teetering on the edge of a cliff. Terrified, she breathes a prayer that changes her life.
It's Nick Sheridan who comes to Kate's rescue. Nick is handsome and confident, and he seems to develop a habit of rescuing her, but Kate is in town only until her grandmother recuperates from a stroke. She's not planning to get involved with one of the locals.
Nick is a reformed veteran of life in the fast lane, a new Christian, and a travel writer. When he sees a car dangling on the edge of a cliff, the daredevil in him jumps into action. He doesn't expect to be swept off his feet by the car's occupant. He's made a vow–no dating for a year–but keeping that vow is going to be a lot more difficult now that he's met Kate Darby. . . .
Introducing Kate & Nick
Kate Darby
Brief physical description
Kate has shoulder-length auburn hair, blue eyes that are almost turquoise and an easy smile.  She works in advertising and knows how to dress, but she prefers comfortable jeans to a business suit.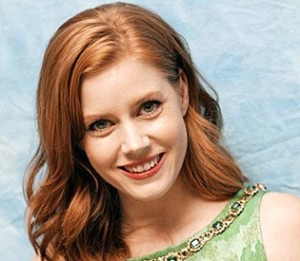 Resembles…
Actress Amy Adams (Picture attached)
Strengths and weaknesses
Kate is organized, competent and determined. If you need something done fast and done well, she's the person to ask.  At the same time, that competence is a liability. She'll work her fingers to the bone trying to meet unrealistic expectations.  Her other strength is compassion.  She cares deeply about people and it shows.

Quirk (if any)
With her advertising background, she sometimes thinks in slogans. She jokes about keeping all the balls in the air, going with the flow, and rolling with the punches.

Your inspiration for the character
Kate is a modern woman with real life problems, and she's struggling to understand God and faith in that context. I went down that same road, and I see her every day in grocery stores, churches and offices.  Come to think of it, I see her in the mirror!

Background to the story
My first 14 books were historicals set in the Old West.  The world was a much different place than it is now.  Courtship largely took place within the context of family and community.  If a couple went on a buggy ride, a spinster aunt would come along as a chaperone, or maybe the heroine's pesky little sister would be in the back seat.
Now we have tremendous personal freedom. But with freedom comes responsibility.  Until I Found You is about that balance and some of the hidden costs.  Kate is heavy into her career. She loves it and has worked hard, but she loves Nick too.  To use one of her clichés, life can be a juggling act.
Nick Sheridan
Brief physical description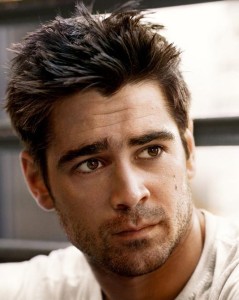 Six-foot-two. Lean build with broad shoulders. Brown hair, brown eyes. A bit of scruff now and then.
Resembles…
Nick looks a lot like Colin Farrell

Strengths and weaknesses

Nick's biggest strength is his courage. A daredevil at heart, he'll dive head first into just about any situation. He's the author of a travel guide called California for Real Men, which includes a chapter called "For Daredevils Only."  He's not a cautious man!  That strength is also a weakness. He drives too fast and sometimes acts before he thinks. At least he did in the past. A major trauma slowed him down, but he still tends to race to trouble.
Quirk (if any)
Nick has a knack for getting speeding tickets.

Your inspiration for the character

Nick was inspired by all the wonderful men in my life–my husband, our two sons and my father.  They're the kind of guys who run to trouble, not away from it.  I admire their courage and greatly appreciate all they do for their families.

Background to the story
When it comes to the balance between personal freedom and responsibility, Nick knows what happens when things go awry.  No spoilers, but he's had a trauma that led him to seek God and His grace. I think most people have something in their lives they'd like to change.  Until I Found You is a romance first, but it's also about the human need for our lives to matter.
Thank you, Victoria!
Relz Reviewz Extras
Visit Victoria's website
Buy Until I Found You at Amazon or Koorong