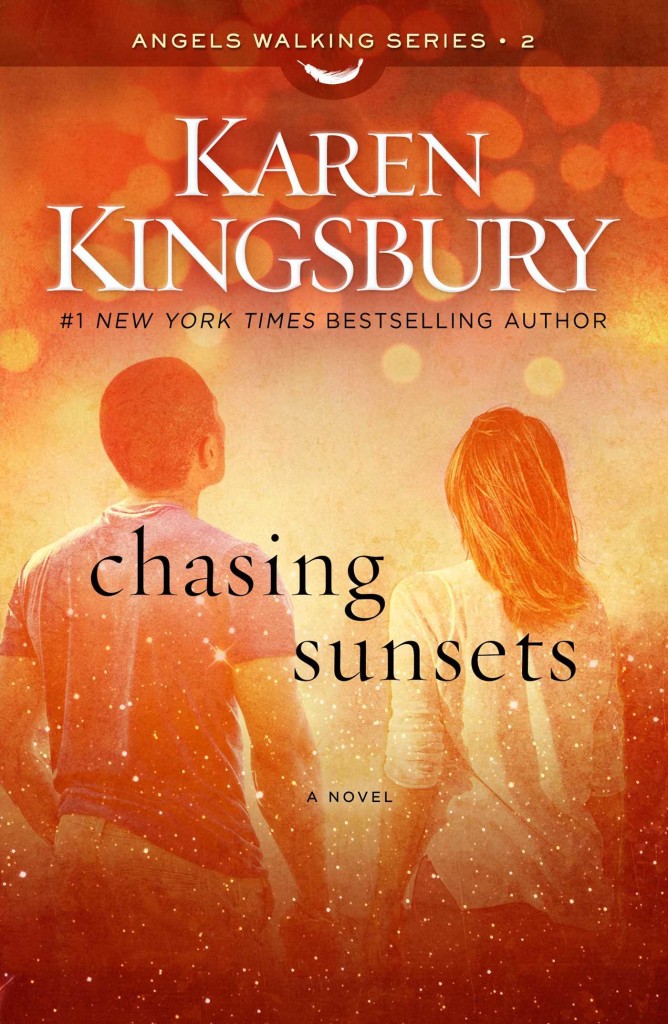 Synopsis:~
Growing up in a comfortable home, Mary Catherine wanted for nothing. Though she loves her wealthy parents, their lifestyle never appealed to her. Instead, Mary Catherine pursues meaning through charity work, giving away a part of herself but never giving away her heart.
Mary Catherine lives in Los Angeles with her roommate, Sami, and volunteers at a local youth center with coach Tyler Ames and LA Dodger Marcus Dillinger. Despite Mary Catherine's intention to stay single, she finds herself drawing close to Marcus, and their budding romance offers an exciting life she never dreamed of. That is, until she receives devastating news from her doctor. News that alters her future and forces her to make a rash decision.
My take:~
Karen Kingsbury has long been a household name for those who love uplifting stories about characters who experience life's up and downs and have a strong connection with their faith. In her Angels Walking series, Karen takes things a step further and introduces angels as pivotal characters, angels with names who champion and defend the humans they have been tasked with watching over and wrestle with their own struggles as they observe the human plight. This supernatural element is backed up by Karen's own experiences with people she has come to believe God placed in her life, and the lives of her family, at pivotal moments and she provides an insight into one such moment at the conclusion of Chasing Sunsets.
Readers will enjoy reconnecting with the primary characters from the first book in the series, Angels Walking – Tyler Ames and Sami Dawson. However it is Tyler's best friend, baseball pitcher Marcus Dillinger, and Sami's roommate, Mary Catherine, who take center stage. Karen provides plenty of conflict and angst in this story as Marcus' new youth center becomes the battle ground for two gangs keen to prevent any good taking root in their community. There is plenty to relate to in this story as Mary Catherine keeps her precarious health a secret, holding Marcus at arm's length despite their growing attraction, and Marcus reflects on the consequences of previously living a life without God. Not hesitating to reflect the realities of a community wrestling gangs, drugs, poverty, and hopelessness, Karen includes characters who believe that becoming a gang member is their only hope of gaining respect and recognition.
Karen's fans will find much to love in this novel, following characters they have come to love in the previous story. While it is not essential to read Angels Walking for this story to make sense, it is recommended for those who want to be immersed in the complete tale.
As with all Karen's novels, there is plenty of emotional turmoil, faith fueled interactions, and moments that will cause readers to reflect on their own life choices and future plans. While the journey that is Chasing Sunsets is rocky, readers will not be left without hope or moments of joy. But be prepared as the ending will have readers wishing the third book was near at hand!
As seen at Crossings.com and reprinted with permission of Bookspan LLC
Relz Reviewz Extras
All things Kingsbury @ Relz Reviewz
Visit Karen's website
Buy at Amazon: Chasing Sunsets: A Novel (Angels Walking) or Koorong
Buy at Crossings.com